Zip Awarded 2004 Denny Anzio Award
Other Myrtle Beach Awards Announced

<![if !vml]>

<![endif]><![if !vml]>

<![endif]>
2004 Denny Anzio Award Winner
Zip
Hog Rock announced their annual Myrtle Beach awards today, including the first annual The Denny Anzio Award to honor the Hog who best emulates the recently deceased Myrtle Beach legend. This year's winner is Zip for his dominating performance at the 2004 Myrtle Beach trip.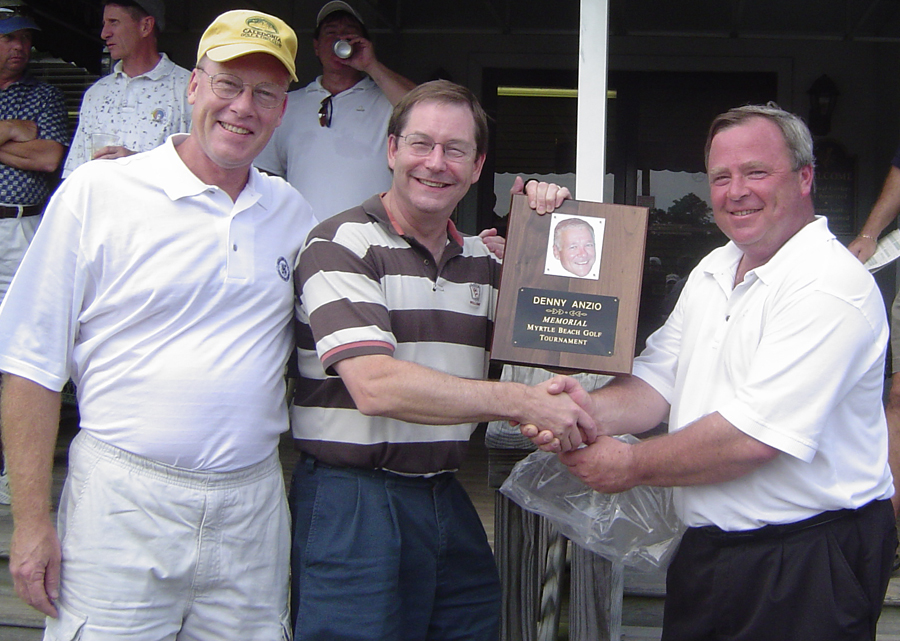 First Denny Anzio Award Presentation
Hog Rock specifically sited these performances by Zip:
· Another masterful performance as the Chairman's Announcer
· Winner of the first annual Denny Anzio trophy (not to be confused with the Denny Anzio award) for the highest score during the opening day qualifying round
· Winner of the Least Valuable Player on the Championship Bolton team at the Fat & Sassy Scramble
· Established The 500 Club by scoring a near perfect round on golf day 3, leading the West team to victory in the Ryder Cup challenge
· Had the best variety of tee shirts and didn't miss a drink during the four-day extravaganza
We haven't seen this kind of dominating performance since Denny Anzio in 2003, or Denny Anzio in 2002, or Denny Anzio in 2001.
<![if !vml]>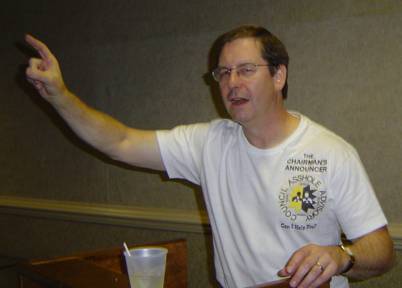 <![endif]> <![if !vml]>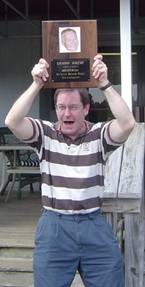 <![endif]> <![if !vml]>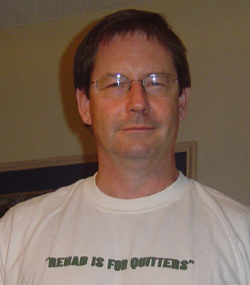 <![endif]>
The Chairman's Announcer Anzio Trophy Winner Rehab Is For Quitters

<![if !vml]>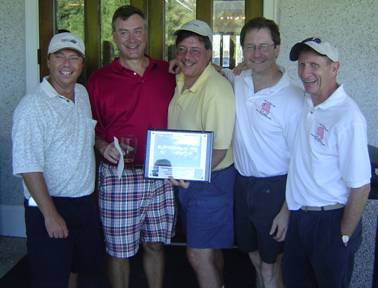 <![endif]> <![if !vml]>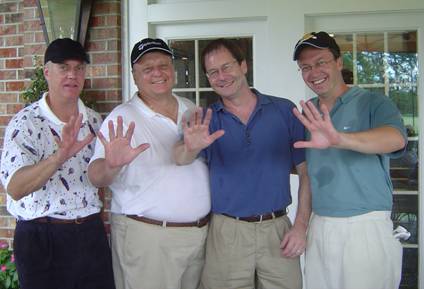 <![endif]>
Fat & Sassy Scramble Winners The 500 Club

Other Myrtle Beach Awards
Hog Rock also announced the other 2004 Myrtle Beach awards including the hotly contested Rookie of the Year race. This year's winner was Judge Jimmy who withstood a relentless challenge from Shane Gabie. The remaining awards can best be described as Special Achievement Awards. Hog Rock Congratulates all the 2004 Myrtle Beach Award winners.

<![if !vml]>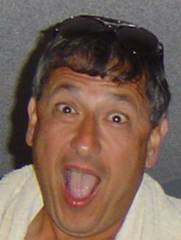 <![endif]><![if !vml]>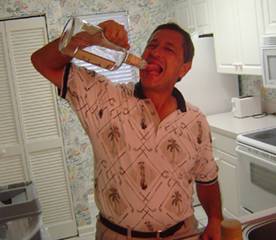 <![endif]>
Rookie of the Year – Judge Jimmy
<![if !vml]>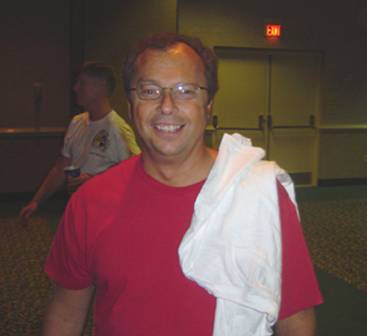 <![endif]>
Rookie of the Year Bridesmaid – Shane Gabie
<![if !vml]>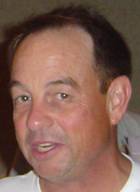 <![endif]> <![if !vml]>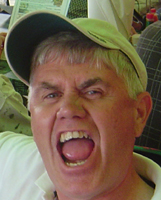 <![endif]>
Most Pissed Off Hog Best Driver (Not on the Golf Course)
Tom McVeigh Macos
<![if !vml]>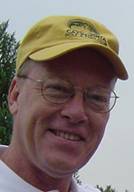 <![endif]> <![if !vml]>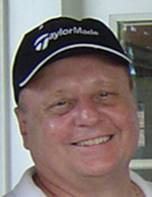 <![endif]>
Best Eulogy Worst Golfer Besides Zip
Pink F. Lee Saltzman
<![if !vml]>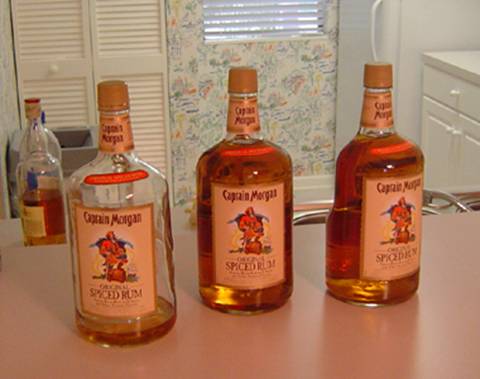 <![endif]>
Best Performance by an Alcoholic Beverage – Captain Morgan
<![if !vml]>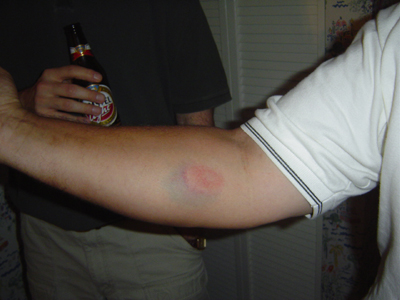 <![endif]><![if !vml]>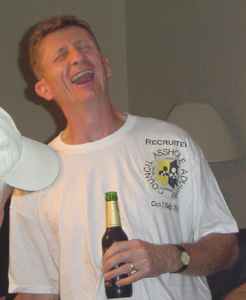 <![endif]>
Full Contact Award – Dick DeCoux for hitting Eggy
<![if !vml]>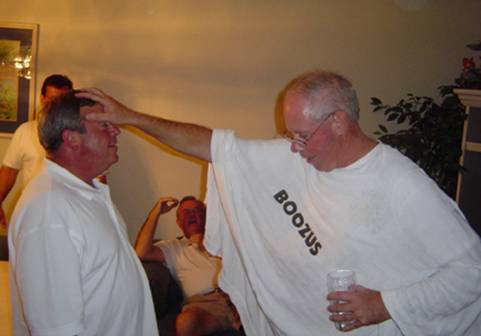 <![endif]>
Best Evangelical Rant – Boozus
<![if !vml]>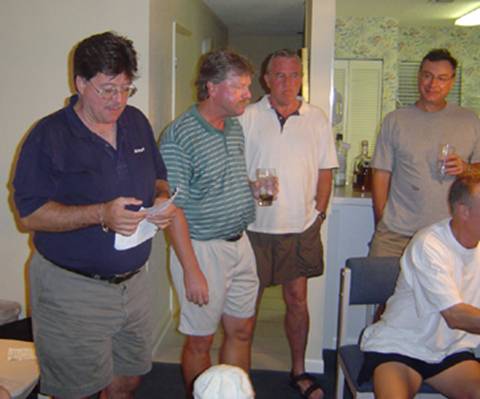 <![endif]>
Creativity Award – "It's All About The Money" – Fat & Sassy
<![if !vml]>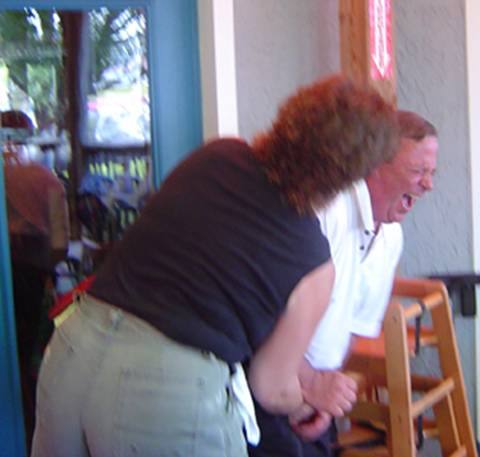 <![endif]>
Best Team Player – The Chairman
<![if !vml]>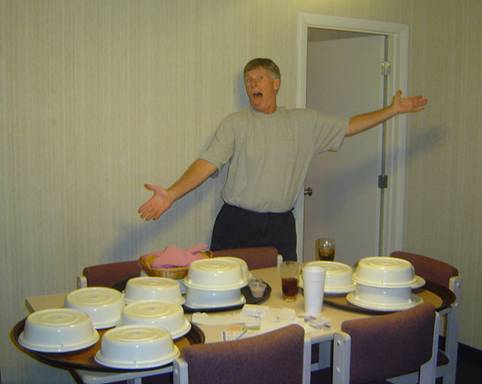 <![endif]>
Best Catered Dinner – Doodle
<![if !vml]>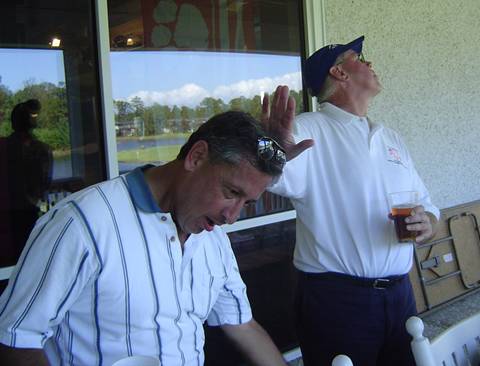 <![endif]>
Best Shunning – Booze Shuns Judge Jimmy
<![if !vml]>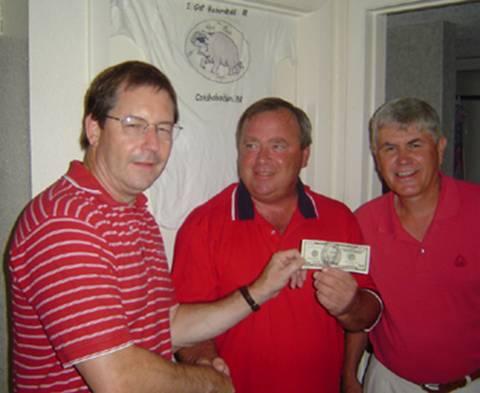 <![endif]>
Best Investment – Hog Rock's First Investor Tom Anzio
<![if !vml]>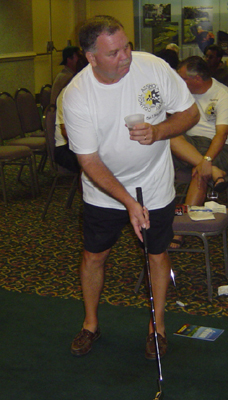 <![endif]> <![if !vml]>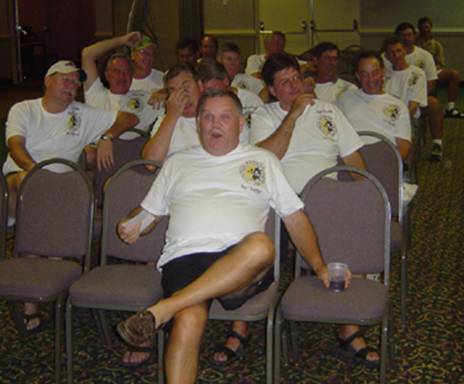 <![endif]>
<![if !vml]>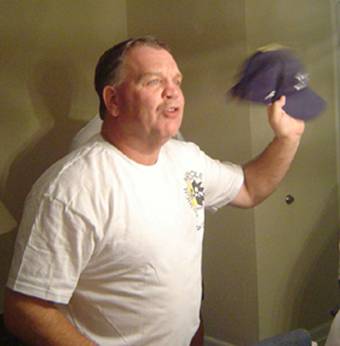 <![endif]> <![if !vml]>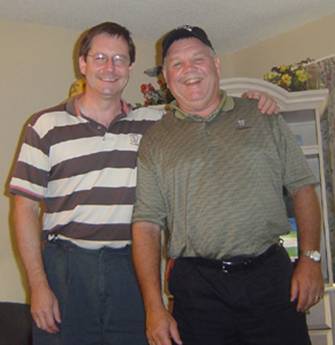 <![endif]>
The Year of the Bitty
<![if !vml]>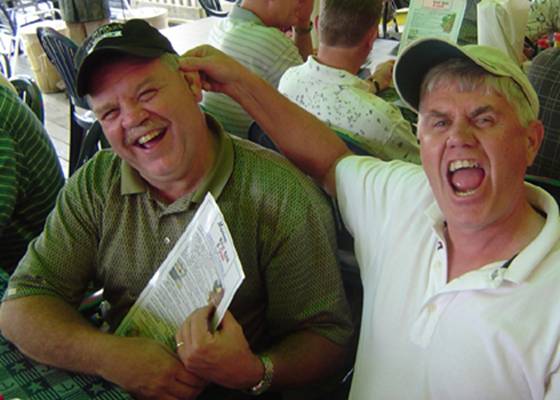 <![endif]>
Macos' New Bitch - Bitty
---