On the Verge of History?
Entering the final week of the season, the hogs have a great chance of finishing above .500. We currently have 8 wins & 7 losses. We have 1 game on thursday against a team we beat tuesday 8-3. Depending on the standings we may play a possible make up game if it matters in the standings for the teams near the top.There are 2 possible scenarios. 1st) We play only the game on thursday, then we end up either 9-7 or 8-8. 2nd) We play the 2nd game (against one of the better teams) and we end up 8-10 , or 9-8, or 10-7. Tomorrow night, the picture will be a lot clearer .

---
2007 Standings - Phoenixville Men's Softball League
Trappe Tavern 11-3
A Team 9-3
PCS Wireless 9-5
Phoenix Health 7-5
Collins Paint 6-7
Stable Hogs 6-6
Falcons 2-7
Entourage 0-10 (they have been removed from the league)
---
2007 Schedule

Make Up Schedule
7/31 Exit Pro vs. Stables at FF1 at 6:15
7/31 Trappe vs. Stables at FF1 at 7:15
DAY
DATE
TIME
FIELD
TEAMS
TUE
5/8
6:15PM
VFCC BACK
ENTOURAGE VS. A TEAM
7:30PM
VFCC BACK
COLLINS VS. PHX HEALTH
6:15PM
FF1
TRAPPE VS. STABLES
7:15PM
FF1
STABLE VS. TRAPPE
THURS
5/10
6:15PM
VFCC BACK
PCS WIRELESS VS. EXIT PRO
7:30PM
VFCC BACK
EXIT PRO VS. STABLES
6:15PM
FF1
COLLINS VS. TRAPPE
7:15PM
FF1
PHX HEALTH VS. TRAPPE
TUE
5/15
6:15PM
VFCC BACK
PCS WIRELESS VS. ENTOURAGE
7:30PM
VFCC BACK
STABLES VS. ENTOURAGE
THURS
5/17
6:15PM
VFCC BACK
PCS WIRELESS VS. COLLINS
7:30PM
VFCC BACK
PHX HEALTH VS. A TEAM
TUES
5/22
6:15PM
VFCC BACK
STABLE VS. PHX HEALTH
7:30PM
VFCC BACK
A TEAM VS. PCS WIRELESS
THURS
5/24
6:15PM
VFCC BACK
ENTOURAGE VS. COLLINS
7:30PM
VFCC BACK
EXIT PRO VS. COLLINS
TUE
5/29
6:15PM
VFCC BACK
TRAPPE VS. ENTOURAGE
7:30PM
VFCC BACK
A TEAM VS. TRAPPE
THURS
5/31
6:15PM
VFCC BACK
TRAPPE VS. EXIT PRO
7:30PM
VFCC BACK
TRAPPE VS. PCS WIRELESS
TUES
6/5
6:15PM
VFCC BACK
ENTOURAGE VS. PHX HEALTH
7:30PM
VFCC BACK
A TEAM VS. STABLES
THURS
6/7
6:15PM
VFCC BACK
COLLINS VS. A TEAM
7:30PM
VFCC BACK
PCS WIRELESS VS. STABLES
6:15PM
FF1
PHX HEALTH VS. EXIT PRO
TUES
6/12
6:15PM
VFCC BACK
PHX HEALTH VS. PCS WIRELESS
7:30PM
VFCC BACK
STABLES VS. COLLINS
THURS
6/14
6:15PM
VFCC BACK
EXIT PRO VS. ENTOURAGE
7:30PM
VFCC BACK
A TEAM VS. EXIT PRO
6:15PM
FF1
PCS VS. COLLINS
TUES
6/19
6:15PM
VFCC BACK
A TEAM VS. ENTOURAGE
7:30PM
VFCC BACK
PHX HEALTH VS. COLLINS
6:15PM
FF1
TRAPPE VS. STABLES
THURS
6/21
6:15PM
VFCC BACK
EXIT PRO VS. PCS WIRELESS
7:30PM
VFCC BACK
STABLES VS. EXIT PRO
6:15PM
FF1
TRAPPE VS. COLLINS
7:15PM
FF1
TRAPPE VS. PHX HEALTH
TUES
6/26
6:15PM
VFCC BACK
ENTOURAGE VS. PCS WIRELESS
7:30PM
VFCC BACK
ENTOURAGE VS. STABLES
6:15PM
VFCC BACK
A TEAM VS. EXIT PRO
THURS
6/28
7:30PM
VFCC BACK
A TEAM VS. PHX HEALTH
6:15PM
FF1
COLLINS VS. PCS WIRELESS
TUES
7/3
6:15PM
VFCC BACK
PHX HEALTH VS. STABLE
7:15PM
VFCC BACK
STABLE VS. PHX HEALTH
6:15PM
FF1
PCS WIRELESS VS. A TEAM
7:15PM
FF1
A TEAM VS. PCS WIRELESS
THURS
7/5
6:15PM
VFCC BACK
COLLINS VS. ENTOURAGE
7:30PM
VFCC BACK
COLLINS VS. EXIT PRO
TUES
7/10
6:15PM
VFCC BACK
ENTOURAGE VS.TRAPPE
7:30PM
VFCC BACK
TRAPPE VS. A TEAM
THURS
7/12
6:15PM
VFCC BACK
EXIT PRO VS. TRAPPE
7:30PM
VFCC BACK
PCS WIRELESS VS. TRAPPE
6:15PM
FF1
STABLES VS. ENTOURAGE
7:15PM
FF1
ENTOURAGE VS. COLLINS
TUES
7/17
6:15PM
VFCC BACK
PHX HEALTH VS. ENTOURAGE
7:30PM
VFCC BACK
STABLES VS. A TEAM
THURS
7/19
6:15PM
VFCC BACK
A TEAM VS. COLLINS
7:30PM
VFCC BACK
STABLES VS. PCS WIRELESS
6:15PM
FF1
EXIT PRO VS. PHX HEALTH
TUES
7/24
6:15PM
VFCC BACK
PCS WIRELESS VS. PHX HEALTH
7:30PM
VFCC BACK
COLLINS VS. STABLES
THURS
7/26
6:15PM
VFCC BACK
ENTOURAGE VS. EXIT PRO
7:30PM
VFCC BACK
EXIT PRO VS. A TEAM
TUES
7/31
6:15PM
VFCC BACK
ENTOURAGE VS. A TEAM
7:30PM
VFCC BACK
COLLINS VS. PHX HEALTH
THURS
8/2
6:15PM
VFCC BACK
EXIT PRO VS. PCS WIRELESS
7:30PM
VFCC BACK
EXIT PRO VS. STABLES
TUES
8/7
6:15PM
VFCC BACK
COLLINS VS. TRAPPE
7:30PM
VFCC BACK
PHX HEALTH VS. TRAPPE
THURS
8/9
6:15PM
VFCC BACK
TRAPPE VS. EXIT PRO
7:30PM
VFCC BACK
PCS WIRELESS VS. ENTOURAGE
6:15PM
FF1
PHX HEALTH VS. A TEAM
**Playoff schedule to follow
**HOME TEAM IS LISTED FIRST
**Schedule is subject to Change
VFCC = VALLEY FORGE CHRISTIAN COLLEGE
FF = FRIENDSHIP FIELD
TEAMS
ENTOURAGE
A TEAM
COLLINS
PHX HEALTH
PCS WIRELESS
STABLES HOGS
EXIT PRO
TRAPPE
---
2006 HOGS SOFTBALL
---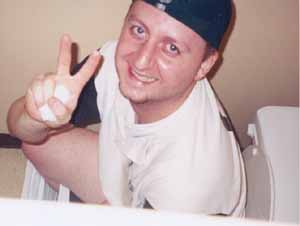 Manager & GM - Andy
---
Hogs Finish 8-10
Final Standings and Playoff Schedule

Moon Saloon 18-0
Trappe Tavern 13-5
Exit Pro Realty 13-5
A Team 10-8
Philly Phanatic 10-8
Stable Hogs 8-10 (18th Consecutive Year Below .500)
Collins Paint 6-12
VegasStar 5-13
Phoenixville VFW 4-14
MovieChurch.com 3-15
Thurs 8/10 at VFCC
6:15pm Stable Hogs vs. Exit Pro
7:30pm Philly Phanatic vs. A Team
Tues 8/15 at VFCC
6:15pm Trappe Tavern vs. Winner of (Stable Hogs vs. Exit Pro)
7:30pm Moon Saloon vs. Winner of (Philly Phanatic vs. A Team)
---
Hogs Improve to 5-4
On 6/1 the hogs lost to exit pro realty 19-2.
The following week, the hogs swept their sister team the Phoenixville VFW. The 1st game was the "polish hammer" show. B-Slav (rookie of the year?) hit a grand slam, gunned a guy down @ the plate & got the gwrbi. Elmer got the win as the hogs never trailed after the 1st inning.
The 2nd game was a bit tougher. The visiting hogs scored 4 runs in the top of the 7th to eek out a 8-7 win. Noel McNew came on in relief & got the win. Manager of the Year Andy inserted rookie Jeff Nixon in the 5th inning, and jeff took care of the rest. He went 2 for 2 & made several crucial outs late in the game. Justin Centrella led the offense w/ 3 hits, Coop Altmiller had 2 rbi's in the 7th inning, & Noel McNew was 2 for 3 w/ 4 rbi's.
But the highlight of the night was the visit from Phoenixville's finest. They stopped by to give Pat "moonie" Dixon a citation for flashing a neighborhood woman. She did not appreciate Pat undressing in the parking lot.
The hogs are now 5-4 and have 2 games this week, and will try to keep it going.
Don't forget about the HOGS OPEN on 06\23
Standings as of 6/8/06
Trappe Tavern 6-0
Moon Saloon 5-0
Stable Hogs 5-4
Exit Pro Realty 4-2
A Team 3-4
MovieChurch 3-7
Philly Phanatic 2-1
Phoenixville VFW 2-5
Collins Paint 1-3
VegasStar 0-5
---
Hogs Drop Doubleheader, Fall Back to .500
In game two of the young season, the Hogs had it all. They held the Movie Church scoreless after the third inning and invoked the ten run rule. Elmer Pass got the victory, giving the Hogs two undefeated pitchers.
Leading the way were Joe and Noel McNew, each with a triple and two RBIs. Also Pat was three for three with three runs scored and an RBI
In game one of the first double header of the year against Trappe Tavern was fugly. The Hogs lost 29-8 and were never close. Houghnon, Andy and Pat Dixon each had two hits and Charlie B. had a pinch hit home-run.
The second game was a different story. The Hogs lost a nail-biter 19-18, and as usual one bad inning did them in (an 11 run 5th inning). Noel and Bloemer each had four RBIs and three hits each. Joe McNew continues to push for the Rookie of the Year award with two hits. Justin Centrella had three hits and four runs scored. Brandon "The Polish Hammer" Slavinski and Coop "Jersey Boy" Altmiller both had outfield assists to keep the game close.
The next double header is Thursday against the Philly Phanatics who were an add on for the PCS wireless team who dropped out. Hopefully the Hogs can find their winning ways....
---
2005 HOGS SOFTBALL
---
Hogs Win Opener
New season, new faces, new results! The Hogs opened their season with a 13-9 come from behind victory over the "A"Team. The Hogs scored 10 runs in the last three innings to pull the win out.
Charlie Hick and Andy both had 3 hits and 2 RBIs each, one of Andy's being the GWRBI.
Justin Centrella had 2 hits and 3 RBIs, picking up where he left off last year.
Noel, Pat and Hef each had a hit and lent some of their leadership skills to our four rookies.
Joe "don't hold it against him" McNew had two hits, one of which was a three-run home that gave the Hogs some much needed insurance runs.
Brandon had three hits including a bunt single, so he could show off his speed.
Antoine Long and Jeff Nixon combined to go 0 for 4, but gave the Hogs the much needed defense that Charlie G, Matt, and Coop could not provide even had they been there.
The Hog's next game will be Thursday, May 11 at 6:15. It will be against Movie Church.com on Friendship Field. Let me know if you will not be able to make it!
---
Hogs Complete 18th
Consecutive Losing Season
New Manager, Same Results
Finish 7-11 - Miss Playoffs


Another Loser
---
State of the Hogs Address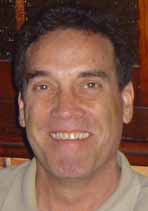 GM Areno
Hogs,
With the trade deadline fast approaching, there's been an outcry from the media for the Hogs' front office, and the General Manager in particular, to do something to help this softball team. A major move to shake things up and acquire new talent is being demanded. Amid a whirlwind of rumors, pressure is mounting for action as the play-offs start to look out of reach. Is the GM too cozy with the owner? Does the owner really care as long as the Hogs frequent his establishment win or lose year after year?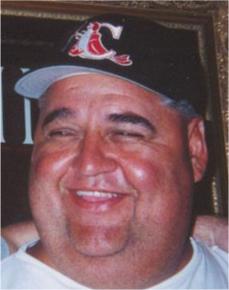 Owner Doesn't Care?
Does the GM just show up at the games just so he has an excuse to stop for a cold beer? New generation of players, New League, New playing fields, No Fans, Revolving door of ringers, No free pitchers of beer... Waa! Waa! Waa!
In the team's defense, we did lose the nucleus of the lineup this year with the departure of the Hog Squad's 'Booger' Greenaway and 'Refrigerator' DeOrzio. Losing those two to retirement hurt the team both on the playing field with their power, and in the locker room, now reeling without leadership.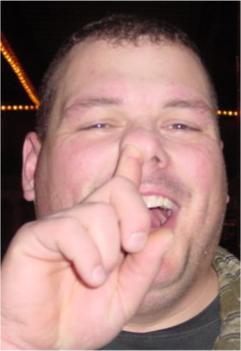 Hog Squad Gone
Elmer's and Stan's departure has left the pitching staff in shambles. There's no middle relief and no closer and no double switches available.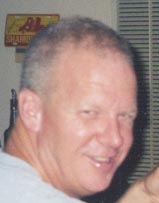 Departed Pitching Staff
And taking Areno's stats off the table for virtually the entire year took it's toll. "You just can't take those stats off the scorecard without devastating results in the win and loss columns" remarked Coop, an astute scholar of the game (when he's not making sexual innuendoes).
"We're not happy wallowing in mediocrity or settling for the status quo" said a defensive Areno unable to come up with any more clichés. There's many good things happening. Andy, the manager, the on-field General, our Director of Player Personnel and social chairman, drafted a Left-handed power hitter with speed during the off season. ('Big Head' is left-handed, 'Heff' has power and 'Jut' has the speed). We also have to work around all these no-trade clauses in everyone's contract, you know... Once a Hog always a Hog!
"I'm not at liberty to discuss ongoing negotiations but we are trying to dangle some bait, if you will, hoping other teams might make an offer for one of our marquee players (rhymes with plumber)."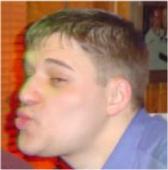 Trade Bait?
In the course of our 26 year history there has been 3 players that took that option. This office is always looking for ways to improve our team, whether it's this year's philosophy of Addition by Subtraction or, for example, getting batting tips from Macos for Heff at the Hogs Open.

Batting Tips from Macos
Granted, results have been mixed, but we are striving for improvement. Perhaps a Taco party and team party after the next game at Mike's will put things back into proper perspective.
Areno #14
---
Legend Areno Fails to Spark Hogs
Doubleheader Loss Marred by Rhubarb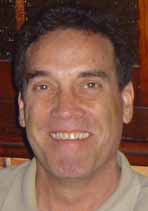 Legend is Back
Areno's heroic performance failed to spark the Hogs Softball team in their quest for nailing down a slot in the play-offs. Facing a vastly improved Falcons team, Areno was called out of the front office to fill in a lineup riddled with holes. His 4 hits set a good example and impressed the rookies and veterans alike, but not the opposition. The Falcons literally ran over the Hogs (and Areno specifically) in route to sweeping the double-header. In what some are referring to as "The Rhubarb Game' Areno was viciously and illegally interfered with on a collision play at first base. He was in the process of catching a pill from rookie sensation 'Big Head' playing the hot corner. Areno valiantly brushed himself off and stayed in the game (continuing his unrivaled production in this his 26th consecutive season). Meanwhile, this incident also produced a bench clearing melee which ended in the ejection of the perpetrator.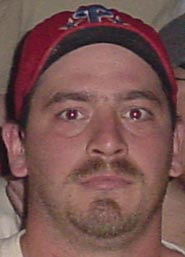 6-Time Hot Head
Award Winner
Areno naively thought that the altercation was a result of the hit, but it had more to do with Noel who wrapped up another Hot Head Award his 6th in 7 years. Under a cloud of criticism, a message from the General Manager will be issued shortly before the trade deadline and prior to the play-offs addressing the apparent breakdowns and current problems facing the Hogs. Specifically why no trades have been made, why we have so many long-term contracts with no trade clauses, why there's no farm system, why fan attendance is at an all time low, etc., etc. We want answers!
Areno #14 GM
---
Hogs Sweep Another Doubleheader
Reach .500!
Hogs sweep VFW to move to .500! More impressively, they did it with 7.5 guys.
Mike Houghnon collected six hits, including two doubles, while having to catch most of the evening due to a pulled hamstring.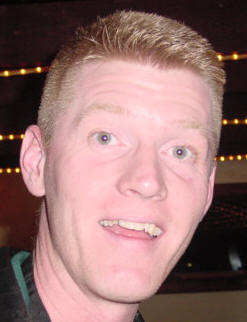 Gimp Delivers
Centrella got two hits and two RBIs while sifting to the shortstop position.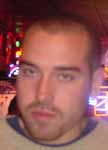 New Shortstop
Noel McNew had eight hits and five runs, while barely letting VFW get passed second base all evening.


8 Hits, 2 Wins!
Charlie (MVH???) Bloemer had six hits, five RBIs and the GWRBI in the first game.


MVH?
Postal Pat Dixon had six hits and yet another brilliant fielding day.


Postal Pat
Manager of the Year, Andy DeOrzio, only managed two hits but got the GWRBI in the second game. He had a diving snag at second base with bases loaded, to all but insure victory.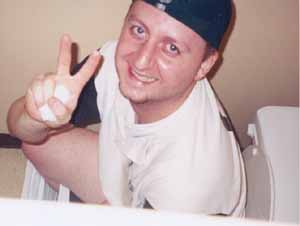 Manager of the Year?
Matt "Head" McGloin, continued his tear with six more hits and three runs.
Brian "Heff" Heffernan, who missed last week, should have stayed there since he was one for ten. However he worked his ass off all day chasing fly balls, including at least three sliding catches.
#14
---
Scheduling Change: The double header against the Falcons on July 12, is now postponed until July 19. This game will be on the new field.

The Hogs next game is Tuesday July 5. The game is at the new field, directions below:

Directions to Friendship Field

From Downingtown & points West:

·

Pa Turnpike exit # 23

(Downingtown exit) to Rte 100 South

·

Take Route 100 South to the 2nd light off

·

Turn left onto

Rte 113 North

into Phoenixville

·

Follow

Rte 113 North signs

to Gay Street

·

Make a left onto Gay Street

·

Go over the bridge and the road will turn into Franklin Ave

·

Follow this road to Grant street

·

Make a right on Grant Street

·

Then a left at the next road which is Ann St

·

Park in the lot on your right

·

The field is up the hill on your right

From Malvern:

·

Follow Route 29 North to Phoenixville

·

Turn left onto (Nutt Rd)/ 23 West

·

Turn right after you pass the hospital on your left onto Gay Street

·

Gay Street will turn into Franklin Ave

·

Make a right onto Grant Street

·

Make a left at the next road which is Ann St

·

Park in the parking lot on your right

·

Field is up the hill on your right

From King of Prussia:

·

Take Rte. 202 South to Rte. 422 West

·

Follow Rte. 422 West to Rte 23 West

·

Follow Rte. 23 West through Valley Forge National Park into Phoenixville

·

Turn right on Gay Street at first light after you pass the hospital on your left

·

Follow Gay St through town this will turn into Franklin Ave

·

Make a right onto Grant Street

·

Make a left at the next road which is Ann Street

·

Park in the parking lot on your right

·

Field is up the hill on your right

From Pottstown

Take 422 East

Take the Pa - 724 exit towards PHOENIXVILLE - go 0.1 mi

Turn Left on E SCHUYLKILL RD - go 0.2 mi

Continue on SCHUYLKILL RD - go 0.1 mi

SCHUYLKILL RD becomes NEW SCHUYLKILL RD - go 2.9 mi

Continue on SCHUYLKILL RD - go 4.7 mi

Bear Left on MOWERE RD - go 0.9 mi

MOWERE RD becomes W HIGH ST - go 0.6 mi

Turn Left on FRANKLIN AVE - go 0.4 mi

Make a right onto Grant Street

Make a left at the next road which is Ann Street

Park in the parking lot on your right

Field is up the hill on your right
---
Editors Note: Areno is out, Andy is in. After 10 years at the helm, Areno has passed the torch to Andy. We thank Areno for his excellent commentaries which were often better than the Hogs games.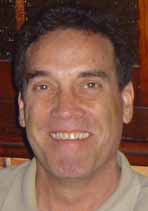 Legend Retires
The Hogs Softball game summaries will now be provided by new Hogs Manager and GM, Andy.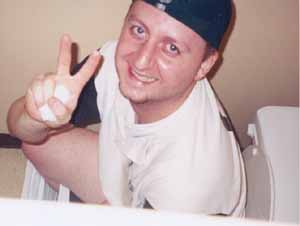 New Hogs Manager and Hog Rock Columnist
Andy
---
Hogs Sweep Doubleheader
In the first games back after the Hogs Open, the Hogs sweep Collins Painting in a double header Tuesday night. The Hogs found inspiration in a pre-Open speech from Zip, entitled "The Hogs Still Suck".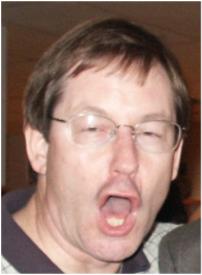 Hogs Inspiration
The Hogs won the first game 11-10 in 8 innings, and the second game 12-2 in 4.5 innings. Noel McNew pitched both victories while stringing together eight consecutive shutout innings.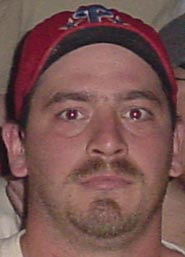 New Hogs Ace
Justin Centrella had 5 hits and 5 RBIs, including the game winner in the second game. Justin snapped his consecutive hitting streak conveniently at 14.


New Generation
Centrella
Mike Houghnon got four hits, including a triple and a home run. Charlie Bloemer went 5 for 8, with 3 doubles. Pat Dixon was a HUGE contributor on defense, with many great plays that brought the Hogs within two outs of a shutout.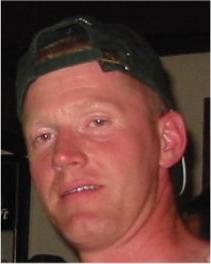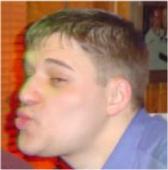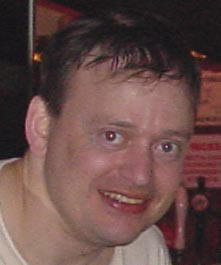 Offensive & Defensive Stars
Along with managing two games, Andy went 5 for 8, including a triple and two RBIs. Using his HUGE head, Matt McGloin walked to bring in the winning run of the first game. He also went 2 for 3 with a homerun and triple in the second game. Many team insiders believe Matt has just jumped into one of the top three spots for Rookie of the Year. Charlie G. helped the Hogs have a "happy ending" with three hits and solid play at second base. Coop, who thinks everyone believes his injury lies, went 5 for 6, with a double and 3 RBIs.
And finally we saw the debut of Joe McNew. You read right people, that's McNew as in Noel's brother. He went 1 for 4, but more surprisingly he was very polite and pleasant to be around.
The Hogs only have 6 games remaining:
June 30- backfield vs VFW
July 5-front field vs PCS Wireless
July 12-front field vs Falcons
Hope to see you all at the next game!
Andy
#14
---
Hogs Drop Opener


Retiring GM Areno
May 3rd 2005 (Tres de Mayo Proclamation)
Let the word go forth from this time and place, to friend and foe alike, that the torch has been passed to a new generation of Hogs - born in the 70's and 80's, not the 40's and 50's - tempered by tradition, disciplined by Hoglore and late nights at the Stables, and proud of the Hogs' Heritage, and unwilling to permit the slow undoing of these legends, that this team and reputation has been formed and continues to thrive.
Yes, it's a new beginning.
Yes, we lost the opener.
Areno #14
---
2004 HOGS SOFTBALL
---
THE STABLES HOGS SOFTBALL 2004
MAJOR AWARDS
---
<![if !vml]>
<![endif]>
Most Valuable Hog - Kyle Murphy
<![if !vml]>
<![endif]>
Batting Title Winner - Bob Greenaway
<![if !vml]>
<![endif]>
Hogging Title - Elmer Pass
<![if !vml]>
<![endif]>
Rookie of the Year - Kyle Murphy
<![if !vml]>
<![endif]>
Runner-up Rookie - Charlie Huynh
<![if !vml]>
<![endif]>
Golden Glove Award - Mike Hougnon
<![if !vml]>
<![endif]>
Cy Hog Award - Stan Clark
<![if !vml]>
<![endif]>
Gimp of the Year - Elmer Pass
<![if !vml]>
<![endif]>
Mr. Intangible - Andy DeOrzio
<![if !vml]>
<![endif]>
Fan of the Year - Jackie
<![if !vml]>
<![endif]>
Hostess of the Year - Mom DeOrzio
<![if !vml]>
<![endif]>
Angel of the Year - Moui
<![if !vml]>
<![endif]>
Games and Bars - Steve Centrella
<![if !vml]>
<![endif]>
MVH (in another league) - Chuck Bloemer
Nut Shell Hogs
In a season that's closing in fast on us, we had a game shortened by rain Weds. and one called off. The Hogs lost to the Beer Nuts 12-5. Spuds had 3 hits, Mike, Stan, and Areno each had 2 hits.


3 Hits
Stan scored 2 runs with compliments to his courtesy-runner Charlie. (Charlie had forgotten what it was like to score a run so we have him believing that Stan actually needs a courtesy runner.)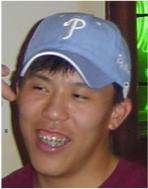 Courtesy Runner
Unfortunately the rainout was a game with the stands full of fans. Mike's tykes, Stan's Clan and Mom De Orzio got soaked while cheering their favorite team. Pssst..Don't let anyone know that the Nuts took the field with only 8 players. Ouch !! Make-ups and Play-off games TBD. Please be alert for short notice announcements.
---
Christ Church Rises And Falls
The Hogs split a doubleheader against Christ Church Monday losing the first game 7-6, but bouncing back in the nightcap to win 6-3. Our record stands at 4-11. An upcoming make-up doubleheader vs. the Beer Nuts on Wednesday will wrap up the season. Play-offs are around the corner. In the first game, the Hogs got out of the starting gate early plating 5 runs in the 1st inning. This was highlighted by Chuck's 4th Home Run.


Hit 4th Homer
But the bats fell silent after that and the Church chipped away at our lead, eventually overtaking the Hogs. How cold were the Hogs?? We finished the game with 11 consecutive outs ( that's 4 innings) without a baserunner. Brrrr... I smell stinkys. In the second game, the Hogs won 6-3. Coop err..I mean Chuck's RBI triple was the GWRBI. Spuds arrived to help out the team and the Hogs were happy to have his solid veteran presence in the line-up.


Veteran Presence
He walks, He talks, He crawls on his belly like a reptile...What is this, some kind of a circus? No. It's Coop fielding a foul pop-up. Actually it was a run, slip, crawl, dive, and a face plant. "But that's what he gets for attempting to play softball while he's chewing gum" said Areno.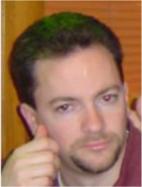 Circus Fielder
Also in the 2nd game, Murph hit his team leading 6th homer.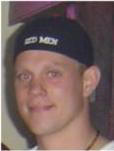 Hit 6th Homer
Pat treated the team to post-game Pizza. We thanked him that night. We cursed him the next morning.
---
Hogs Drop to 3-10
Assure 16th Consecutive Losing Season
Sly Fox continues to hound the Hogs!! Last week we brought our 'A' game to the 'B' field and this week we brought our 'B' game to the 'A' field. We lost both ends of the doubleheader playing flat and sloppy 7-2 and 16-7 respectfully. Both Stan 'Righty' and Elmer 'The Big Unit' were pitchers of record.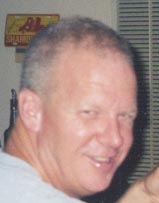 Righty-Lefty Losers
There was buffoonery on defense and there was buffoonery on the base paths. It left the team searching for answers. Our hopes for a .500 season were dashed for the 16th consecutive season. While Coop went Cruising the Hogs took a Bruising. Legend Spuds showed up to play this night but was unable to give the Hogs a much needed spark.


No Spuds Spark
Pat picked up 4 hits. Mike also had 4 hits including his 3rd Homerun of the season. Duff hammered out 2 hits, returning to 'Duffman' cheers after missing the last 6 games. Areno 3 hits. Chuck 3 hits, 3 runs and an outfield assist nailing the runner at home as Andy applied the tag. After witnessing a bazaar fielding demonstration unfold, we concluded that Charlie can kick the ball further than he can throw it.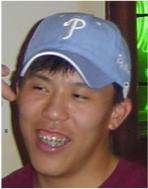 Hogs Kicker
---
Hogs Stun Previously
Unbeaten PCS Wireless
The Hogs stunned previously unbeaten PCS Wireless with a 5-2 win in the second game of a doubleheader, after losing the first game in extra innings 10-9. The 2004 record now stands at 3-8. In the first game the Hogs had the lead after five innings, but the villains plated three in the bottom of the 5th to tie, and then won it in eight. Both Chuck "I'm awesome in the other league that I play in" and KKKyle went yard. The Tool hitting his 3rd and the Murphman his team-leading 5th HR.


Awesome in the Other League
In the nightcap, Pat The Bat's 2-run single gave him the GWRBI in a hard fought 5-2 victory. It was the PCS Wireless's first set-back of the year.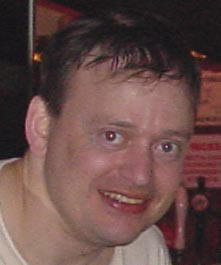 GWRBI
Defense played well both games particularly our four outfielders who were busy shagging long drives all evening against this power team. Stan went both games showing great control on his pitches. Coop needs a vacation. Mike had a two-bagger. Mike's Tykes wise up... they skip the games and go directly to the Stables with mom. Bob scores - scary! Boogers' bunch celebrate start of summer with pizza and Led Zepplin.
---
Stan Clark Becomes Third Pitcher
Ever to Lose 300 Career Games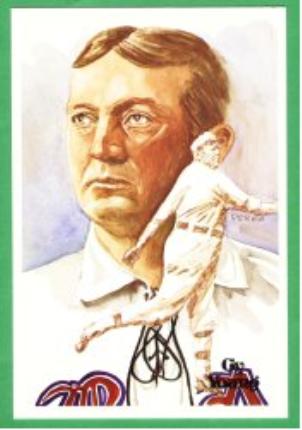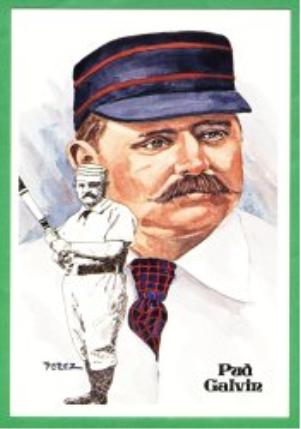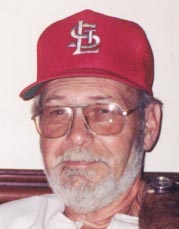 Cy Young Pud Galvin Stan Clark
Stan Clark joined Hall of Famers Cy Young and Pud Galvin as the only pitchers to lose 300 career games, as the Hogs dropped the opener to VFW ost 11-4. However, Elmer picked up his first career pitching victory in the nightcap with a 14-10 win. Our record stands at 2-7 at the Hogs Open Break, signifying the half way mark of the season.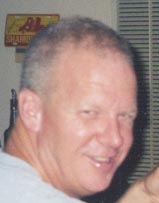 First Career Win
Elmer's claim that "The Hogs just won't play for me" rang hollow, as we scored in every inning. He posted 2 hits and 2 runs to help himself. Other highlights: The Murphman continued to show his power and speed. His SAC plated the GWRBI and his back to back Home Runs gave him 5 RBIs for the night. Coops' triple was almost an inside the park HR but he indecisively returned to third after a wide turn. His team leading 4 triples now out-number his strike outs. Yes..it's true. (p.s. thanks for the pitcher of beer.)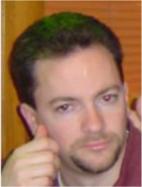 Specializes in Triples & Ks
Noel 4 hits, 3 RBIs, distributed 2004 25th anniversary hats to the team. The lids are color coordinated and dated. We're lookin' good!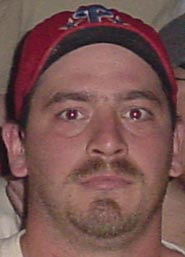 4 Hits, 3 RBIs Plus Hat for Everyone
Bob scorched a few frozen ropes on his way to collecting 5 hits, one justifiably being considered as "the longest single ever". Mike is back in the groove making good contact all night. He went deep right field for his 2nd HR of the year.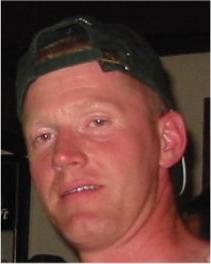 Back in the Groove
Charlie's hustle only nets 1 hit but also 2 runs while playing second base. Chuck, with his 'Riverdance' warm-up routine, played to the Hog's pleasure prior to the games. While his game came up a bit Flatley, he did go yard for his 2nd HR of the year. We expect a big second half of the season from last years second round draft pick and ROY.


Riverdance
Areno 2 hits, 2 BB's. Pat picked up 2 hits (but not his dogs' poop) and finally gets a bar appearance.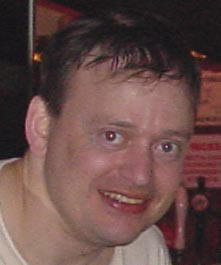 Finally Make a Bar Appearance
Andy scored twice (but as a pinch runner not for himself). Elmer got credit for the run as Andy's crowd pleasing slide into home on a close play drew blood. "Andy's that type of unselfish team player... we should expect nothing less" said Areno at the post game wrap-up at the Stables.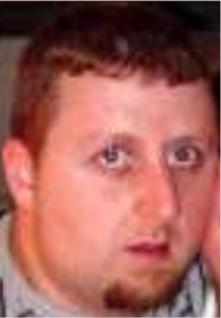 Unselfish Team Player
---
Stan Clark Wins 150th Game
Hogs Get First Win


150 Wins
It took him 25 years, but Stan Clark set a milestone with his 150th victory leading the Hogs to their first 2004 win. The Hogs split a doubleheader with the Mountaineers improving their record to 1-6. Stan not only won his career 150th game, he also lost his career 299th in the first game. He also racked up 4 walks and 3 runs during the night.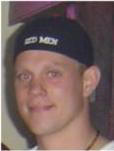 Murphman
Kyle 'The Murphman' continues to lead the team in all power stats. 5 more hits, including a triple, 4 runs, 4 RBIs. (Of course he may be too young to qualify for Hog Stat honors.) Youth, Power and Speed have never been a Hogs' component before and we're undecided about how to deal with these qualities...perhaps a sliding scale or curve will be introduced this year to maintain some friendly competition... A moving target if you will to keep him in line with the rest of us.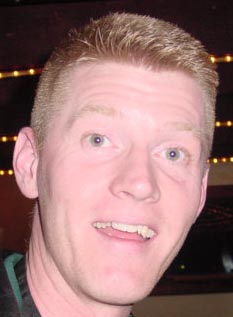 5 RBIs
Mike was as hot as the weather : 4 hits including his first HR and 5 RBI's. Noel gets bloody after a pathetic slide at home after Hit/RBI. Areno 5 Hits, 3 RBI's... He stretches a single into an ill-advised sliding double. Koop 3 hits including another triple, 4 runs, and a busy night shagging flies. He also got the GWRBI.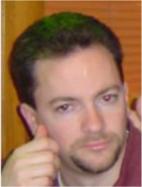 First Hog GWRBI of 2004
Pat returned with 3 runs, a double, and 3 RBIs and a fine running catch. Andy 3 walks, 2 runs, and a hit (after he took the bat off his shoulder.) Stan, as mentioned before, out-wussed Andy taking 4 walks but that allowed him to score 3 runs. Charlie got the green light on a 3-0 pitch...resulting in one of his two SAC's. "I didn't come to the ball park to take a walk" (an obvious reference to the two aforementioned Hogs). He only played one position this night and played it well.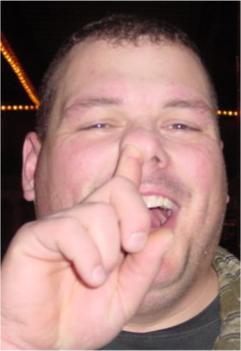 Double Specialist
Booger reclaimed 1st base on defense making numerous put-outs. Once again he launches a rocket to the 'B' field for a stand-up double. He collected 2 hits and 2 runs while Clay collected our bats volunteering as batboy. Stan's Clan made their 2004 debut tonight, and along with Booger's Bunch and Mike's Tykes kept the bleachers full. Good post game party at the Stables!! Oh, by the way...Chuck who ?? We're still waiting for another correspondent to step up and fill us in on the details of the post game/post-Stables Friday night Hogger which continued back at Andy and Heather's house into the early morning.
---
Hogs Swept by Pogey's Predators
Drop to 0-5
Pogey's Predators painfully paralyze the Hogs with an 11-0 first game punishment. The nightcap, in this years first doubleheader, proved more competitive but the Hogs lose 13-10 and fall to 0-5 record. The Hogs now face a perplexing predicament of being winless in '04.
Starting the game with only eight Hogs, we held off the Predators valiantly for four innings but were unable to mount any offense. When the Predators (AKA The Saloon) rallied for 7 fifth inning runs, it was all over. The second game featured the arrival of Duff (Oh Yeah !!) and Kyle and we were much more competitive on both offense and defense.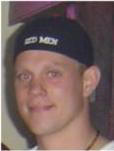 Late Appearances Not Enough
to Avoid Another Loss
Almost every Hog had a hit or scored and it pleased the overflowing crowd of fans. Highlights: Mike returned from his golf tour and picked up 4 hits and 2 runs while playing excellent defense. Andy also racked up 4 hits including a triple. 'Wheels' seemed like a blur running the bases aboard his red #14 spikes.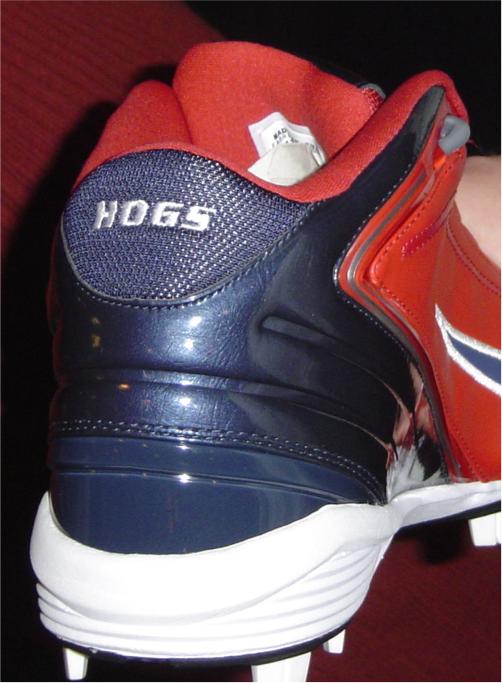 Wheels Contributes 4 Hits
The 'Tool' picked up 3 RBI's with 2 hits and a SAC. Chuck's move to the outfield could prove to be permanent as he was able to display and showcase his rifle arm (reminiscent of Areno in the 80's and 90's).


Another Areno?
Kyle continues to impress his teammates with his power stats. He hit another triple and another Homerun, scoring twice and getting 3 RBI's. Kooper picked up 2 RBI's. Noel doubled. Charlie got two hits and was robbed of another swinging bunt hit by a bad umpire call. This 'Utility' Hog played three positions during the game. Areno filled in admirably at first base for Bobby, anchoring the entire right side of the infield in the hog depleted defense. He picked up 3 hits and 2 runs along with a few defensive gems. "He snot Booger material " was an ambiguous criticism/compliment overheard at the Stables (Areno interpreted it as a compliment). Kim and Moui were dubbed 'Charlies's Angels' as new fans continue to discover the Hogs...and we run out of room on the stat sheet. A big turnout at the Stables...Eggs 'legendary' arrival, Noel's Pizza, Mom DeOrzio's Steak and Heather's Birthday cake highlighted a festive Friday post game party. Next opponents...The 'Mountaineers'
---
Zip Leads But Hogs Don't Follow
Hogs Drop Legends Game, Now 0-3


Hitting Legend Goes 2 for 3
10 Consecutive Seasons Over .500!
Team founder and hitting legend Zip showed once again what legends are made of. For the sixth consecutive time, Zip flew in from Chicago to lead off a Hogs game with a hit. He then followed it up with a second hit, nearly a homerun except for a brilliant play by the right fielder. Zip now is on pace to hit over .500 for ten consecutive years.
Although The Legend led, the Hogs refused to follow. The Beernuts gave the Hogs a shellacking in a 17-3 five-inning rout, dropping the Hogs to 0-3 in 2004. The outfield resembled Baghdad as the Beernuts bombarded all fields with hits in their four innings. Scoring 6 first-inning and 7 second-inning runs, the Nuts shell-shocked the Hogs and forced us to play catch-up ball all night. This years' Legends Game came up short on the playing field but not at the bar. Fellow legends Areno, Stan, Booze, Spuds, Zip, Phil and Vince all arrived at the Legendary P-Ville 'Y' and the post-game party at the Legendary Stables for a night of buffoonery and debauchery.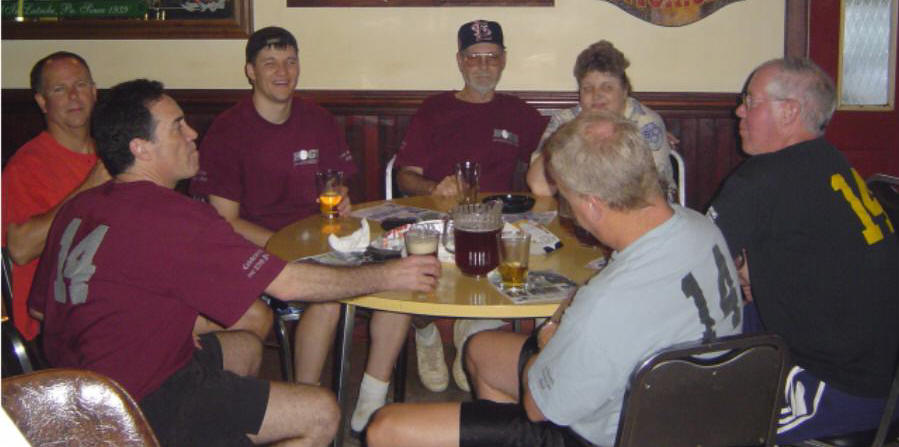 Legends at the Legendary Stables
Besides his hitting brilliance, Zip also hit into a game-ending double play which preventing fellow legend Spuds from getting an at-bat. Spuds was able to celebrate his 18th consecutive season, behind only Areno and Stan.


18 Consecutive Seasons
Cooper had another three bagger (that's a triple not his date).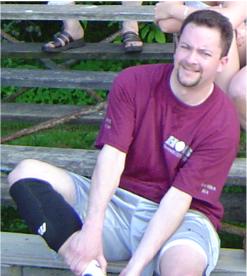 Triple Specialist
Rookie Kyle proves once again that he needs spikes as he picks up 7 total bases with his first homer and a triple.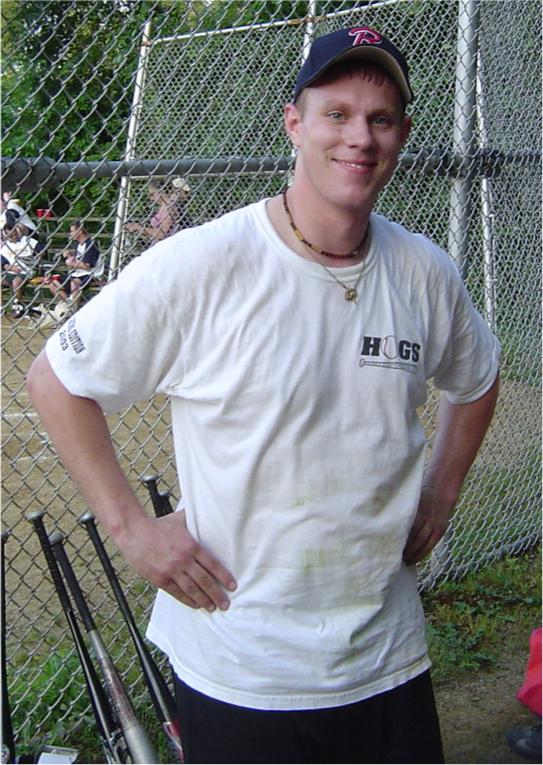 Rookie Homers and Triples
Feeling the pressure from the presence of the Legends, rookie Charlie returned to earth going hitless and lowering his batting avg. .400 in the process.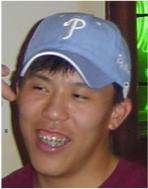 Perfect No More
The Tool legged out an infield hit just prior to Stan claiming "offensive indifference" as he refused to run out his grounder.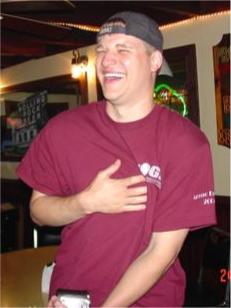 The Tool
New legions of fans keep pouring through the turn-stiles.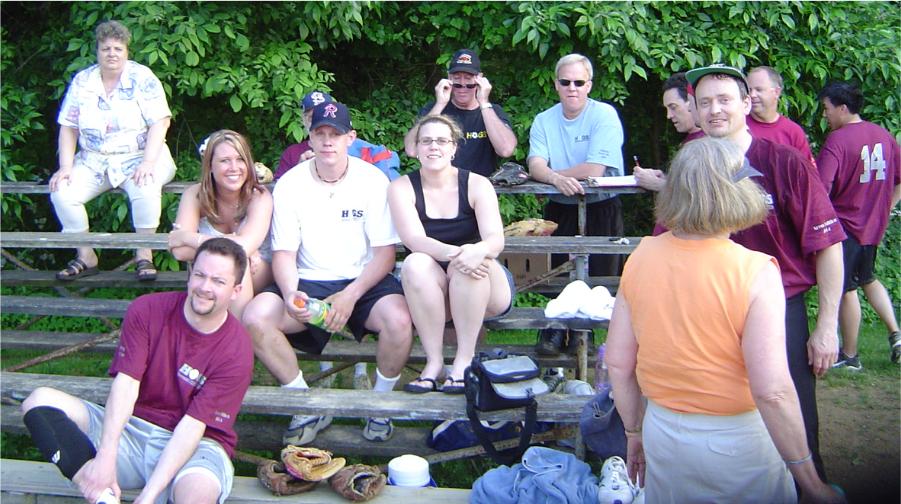 Legions Come to Watch Legends
Zip also proved to be the team leader at the Stables, dousing himself with beer while the stunned Young Guns looked on.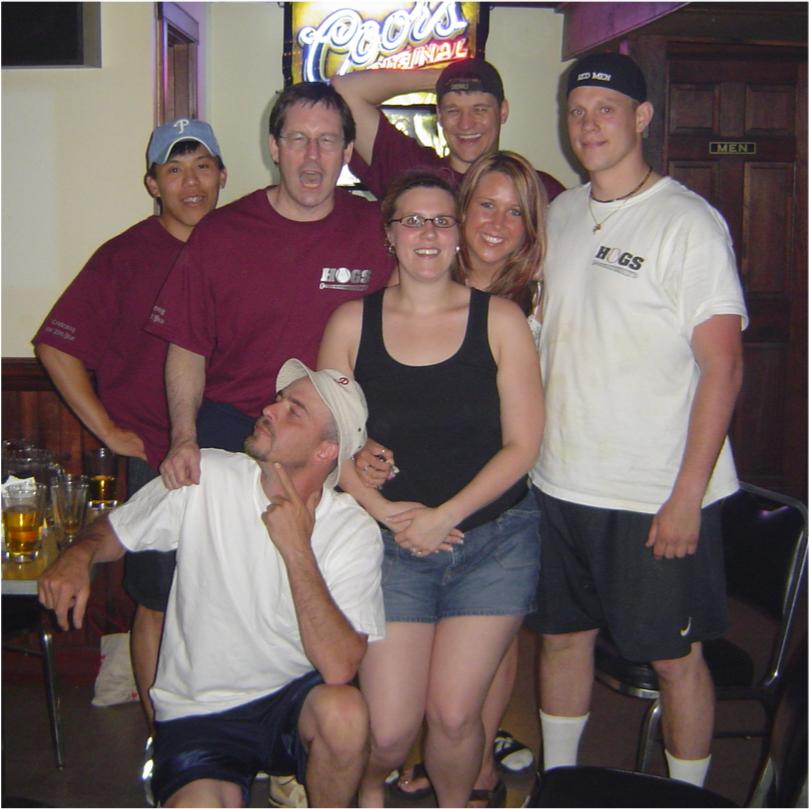 Young Guns & Fans With Zip
Areno finally contributed something to the night by mopping up Zip's mess.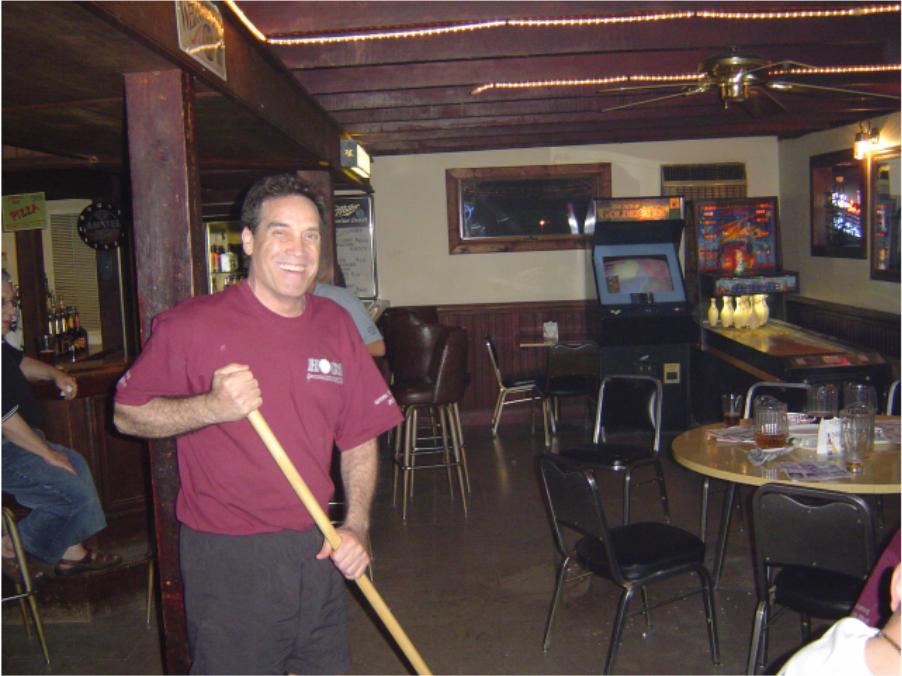 Mop Up Man

---
Sly Fox Hounds the Hogs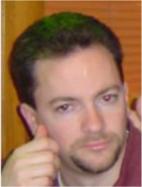 3 RBIs in Losing Cause
Ever since the Sly Fox entered the league eight years ago, they have never lost to the Hogs. Monday night was no exception. The Hogs (0-2) spotted the Sly Fox five first inning runs...Battled back to a 6-5 lead in the 5th inning...then succumbed to an 8-6 loss. Highlights included Cooper's 3RBI's, Bobby went yard, depositing the ball into the B fields' infield, then coasted into third for a triple. Greg kept score. Charlie, the first rookie, is still batting 1.000 picking up 2 more hits and 2 runs. Kyle made his rookie debut with 2 Hits and 2 Runs. He also drew first blood after a valiant defensive attempt. Jim, the third rookie, also made his debut tonight. We need a scorecard to keep tabs!! Hogs welcomed back Lisa after a 3 year hiatus, (and she thought that there was no way the Hogs would still be playing this well.) Stables rocks with dissension.
Hogs Lose Opener, Dan DeOrzio Blows Up
Can you hear me now?? The Hogs lost the season opener to the PSC Wireless team in five innings 23-13. It was a see-saw battle with our shaky defensive jitters ultimately very costly. The stands were packed with fans for our 2004 opener. Booger's Bunch led the charge. Highlights included Charlie's debut with a swinging bunt single. Noel's 3 hits. Chuck went yard and collected 5 RBI's. Areno 2 hits. Cooper's Ho-Hum another game, another triple. Mike 2 RBI's. Big night at the Stables!


Hot Head
Was it the heat or the humanity? Whatever the effect the temperature or the humans had on Dan tonight, one thing is certain... He is now the official holder of the 'Hot Head Award.
The 'Hot Head' baton has been passed from the previous holder, Andy, to brother Dan after Dan suddenly took off to the parking lot on his own accord during the 4th inning stretch. A post game investigation revealed that there were many instigators that led up to the crowning of our new 'Hot Head'. I think it's safe to say that a bevy of ass-holes were responsible. Stay tuned for further developments.
---
15 Consecutive Years Below .500


click to enlarge
Hogs Vow To Break Streak!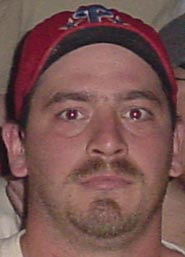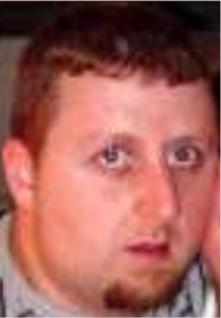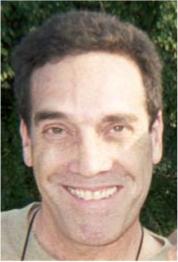 2003 MVH 2003 ROY Personnel Director GM
Noel McNew Chuck Bloemer Andy DeOrzio Areno
---
Hooters Spring Fling
Dominated by Hogs Young Guns
The First Annual Hogs Spring Fling was a huge success. The young guns set the pace at Hooters with a big turnout. Of course the
Legends
were on hand being the first to arrive and the first to leave. They included Areno, Booze, Eggs, Macos and Zip. Even Jammer made an appearance thinking it was the Christmas party. Zip has promised to make the stat sheet this year with a few AB's during a summer visit. Everyone was pleased with the
menu
...oh..I mean everyone was pleased with the
venue.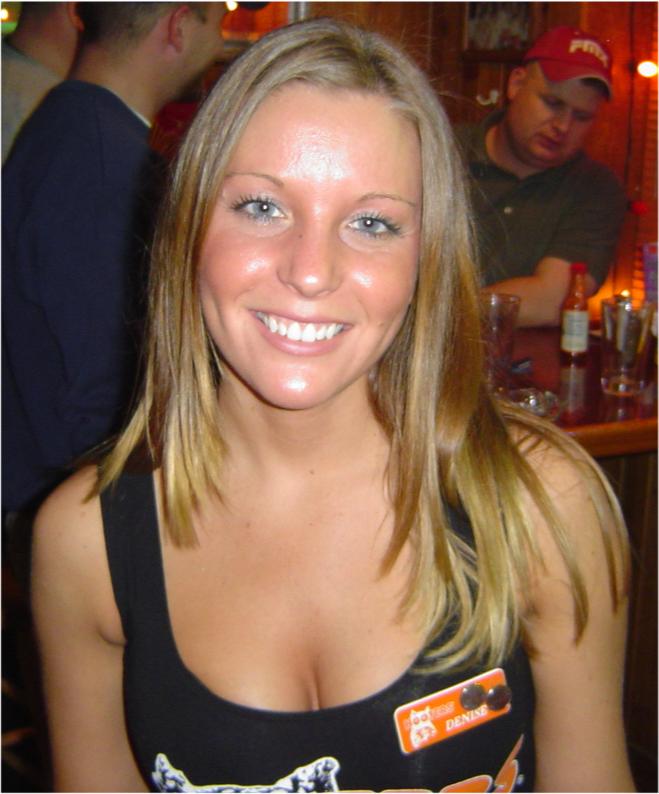 The Menu
Andy showed off his custom made spiffy Hog #14 spikes. Quickly becoming the envy of his teammates. Someone was overheard saying " If you can't be good, at least look good".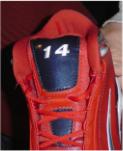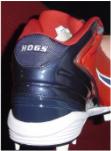 And the Hogs will be looking good !! New 25th anniversary Team Jerseys are on order. (Including a Triple XXX for Bobby 'Van Deisel' Greenaway.) Noel has promised to 'put a lid on it' but before you get too excited... I think He was talking about 25th annual softball hats to complete our uniforms.
Stan announced that the season will commence the week of April 26th. Probably that Monday with an 8-10 team division. Details will follow.
The line-up, again, looks diverse with speed and slowness, power and finesse, youth and age sprinkled throughout. Chuck Charley with a 'Y' ROY 'The Tool' Bloemer sounds like plumber is poised to lead the team with his offensive performance. "He sure is offensive" replied his nemesis and SOY contender, Coop "but lets talk about softball." There should be plenty of time for that. Later, Areno #14 GM.
---
2003 HOGS SOFTBALL
---

2003 Award Winners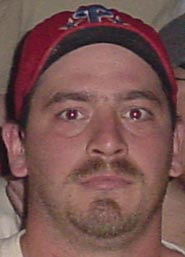 MVH Rookie of the Year
Noel McNew Chuck Bloemer
---
2003 Softball Playoff Highlights
Hogs lose final play-off game 11-3 against Charlestown Saloon
(and it wasn't as close as the score would indicate). The Hogs struggled with their offense throughout the entire 3 game play-off stretch. The team batting average was a paltry .281. I would have said anemic but I don't know how to spell it. If only Noel's mouth was a quiet as the Hogs' bats were. Spuds' theory surfaced and it revolved around the fact that the Hogs were taking batting practice while waiting for the game to start, a traditional no-no, "We may have been over-honed". Some things never seem to change as Pung noticed that the current Hogs "look and play like the old Hogs."
Final play-off stats are as follows: Mike .500, Areno .429, Elmer .400, Coop .400, Booger .375, The Tool .333, Noel .333, Andy .250, The Bat .222, The Fridge .200, Duff, Stan, Spuds nada,nada,nada. The 2nd annual Taco Party was held at the Stables after the game and was hosted by Super Fan Mom DeOrzio. Teamates, the Bunch, the Tykes, the Clan, the Crew, (that's Pung and Chris Rugh) and the regular fans were all treated to a great feast. So Season 2003 comes to a close knowing that we have the potential to do better next year especially with 2004 being our 25th anniversary season. The rookies will continue their battle as sophomores. The Hog Squad will continue as our top guns, Areno will rule, Andy will recruit, Elmer and Pat will heal, and Stan will pitch. The season's final stats will be published as soon as they are available. It was a fun year. See everyone soon. Later, Areno #14 GM
---
Hogs Crush the Beernuts and Advance to the Final Four!!
The key to this game was pitching and defense. Stan carded his 6th career play-off victory backed up by 'The Leather Hogs'.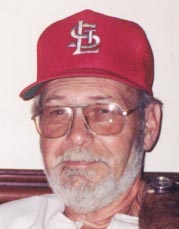 6th Career Playoff Win
Mike made two outstanding catches; one running deep to center field to snag a potential homer. And another, a shoestring catch coming in on a line drive.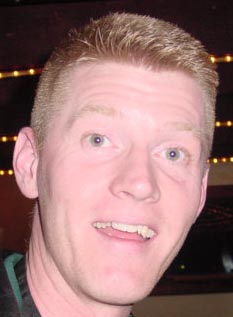 Defensive Star
Dan, now fully recovered from the Bitch Slapping he received after the first game celebration, was busy running down fly balls all game. Pat and Coop also made running catches. The Beernuts must have sensed a shellacking was in progress as they were stymied every step of the way. The Hogs scored one run in each of the second, third and fourth innings to answer the Nuts first inning run. Going into the sixth inning the Hogs were up 3-1. When were the hard-hitting Beernuts going to come out of their shell? Then the Hogs erupted with a 3-run inning which gave us a more comfortable cushion and a 6-1 lead. Was an upset was in the making? But the Beernuts finally came alive and came back in the bottom of the inning with 3 runs of their own. The Hogs went into the 7th inning holding a tenuous 6-4 lead. We went down in order in the top of the 7th and the Nuts had the middle of their line-up fired up and ready to go. But they could not figure out how to beat this team of destiny. The first batter singled, causing our Hog senses to tingle, but that was all the Nuts could muster as Stan retired the remaining batters. Hogs win another play-off game 6-4!


4th Career Playoff GWRBI
Other Highlights: Areno with 4th career play-off GWRBI, Noel 2 hits and 2 runs, Coop 2 hits, 2 RBIs. Next round of play-offs begin on Friday. Will the Hogs be prepared for this contest after such an amazing night of softball? How to prevent a letdown? Why Beer of course! The team party (and a great one it was) was held at Mike's house after the victory. Fussball, Pool, and Darts, all games that require eye to hand coordination, the same tools needed in softball, were foolishly attempted by the Hogs in Mike's game room. Good Game Hogs !! Good Party Hogs !!
---
The Hogs Lay to Rest the Second coming of Christ Church!
Picking up where we left off in the 5th inning of Monday's postponement, we were ahead 6-3. The Christ Church of the Valley rallied to tie the game at 6-6 in the seventh. It looked like extra innings where inevitable as the Hogs looked flat. But wait...Pat led off and reached first on an error. After 2 outs, Mike legged out an infield grounder (with a bang-bang play at first in his favor). Experience ruled as Elmer patiently worked their frustrated pitcher for a walk to load the bases. Who's excited? The defining moment had arrived. Bases loaded, two outs, bottom of the 7th in a do or die play-off game. Dan 'The Fridge' then smoked a liner to left field on a 0-1 count for the GWRBI!! Hogs win 7-6 !!


Clutch Hit Wins Game
After a brief celebration, the Hogs had to settle down and focus on our next opponent waiting to knock the Hogs out of the play-offs. Mike and Booger each with 2 hits and 2 runs, as was highlighted when I thought that we had already won this game two days ago.
---
Christ Church Rises From The Ashes!
It's a miracle !! Christ Church has risen from the ashes !! Just when you thought it was safe to proceed to the next round of the play-offs....
The results of the shortened play-off game vs. Christ Church of the Valley has been protested and overruled. The Hogs game will pick up where we left off vs. Christ Church, that is, in the top of the 5th inning with the Hogs winning 6-3. The winner of this game will then play The Beernuts immediately following on the same field. The games will be on the 'B' field starting at 6:00. Spread this gospel so everyone knows what is happening. Let's go Hogs!!
---
Hogs Advance To Third Round of the Play-offs!
A plethora of Hogs combined their talents and beat Christ Church of the Valley 6-3. This victory sends Christ Church packing while the Hogs eye the number 3 seed in the next play-off game. In a game shortened because of darkness, good defense and timely hits were just what the Hogs needed to win. Highlights...In his play-off debut, Mike picked up 2 hits and 2 runs. Chuck 'The Tool' Bloemer sounds like plumber, stretched a single into a double. He then scored from second on an infield hit electrifying the crowd with a head first slide into home. The 'Duffman' cheer was heard after good defensive play at third. Booger blazes the base paths with a double and a triple. He scores the go ahead run with Andy's GWRBI. Areno..1 Hit, 1 RBI; Pat..double, run, RBI; Stan racks up his 5th lifetime play-off victory.
---
Hogs Finish 10-12
15th Consecutive Season Below .500!
The regular season fizzled out with the cancellation of the Kinsey Nash double-header. Former incomplete stats are now this year's final stats. Woulda, coulda, shoulda.... Many of us were unprepared for the premature ending of this rain-filled season, especially with a great batting title race that lasted all year among the members of the Hog Squad. And of course the ROY race also had high drama coming down to the last at-bats in the last remaining games.
The post season make-up play-off schedule will be broadcast as soon as it is received. City Series here come the Hogs!! Later, Areno#14
---
Chuck The Tool Wins Rookie of the Year
With Chuck 'The Tool' Bloemer...sounds like plumber winning the coveted ROY crown, we went searching for the other half of the Rookie tandem for his reaction. Word was received that Coop was in Las Vegas! And for now, obvious reasons! He was located at a posh hotel and when approached by a wannabee was quoted "If I can't be Roy, I want to be Siegfried". The animal act legends are now Hogs ?? But can these feline trainers make the switch from lions to Hogs? Coop 'Siegfried' Altmiller will return from Las Vegas "after the Lions are fed" and along with 'Roy' will be getting busy tending to the Hogs during the upcoming play-offs. Thanks goes out to our Las Vegas reporters who tracked Coop down for this exclusive. Later, Areno #14
---
Hogs Knocking on .500 Door
It was a very busy week for the Hogs! Family, friends, co-workers and fellow Hogs celebrated Dan 'The Refrigerator' DeOrzio's 30th birthday with a surprise party at the King of Prussia Fire House. This former young gun and key member of the infamous Hog Squad is slowly turning into an old gun and the average age of the Hogs continues to creep upward. A noticeably much more mature Dan gave us this advice..."Never buy a used TV from a guy on the street who is out of breath" He obviously becomes more philosophical with old age.


Mature Hog
On the softball front, the Hogs went 2-2 this week, beating the bejesus out of Christ Church twice then losing two to Charlestown Saloon. Our record stands at 10-12 with two games remaining and a chance to make it back to .500.
Highlights: Fan appreciation week was a huge success. Stan's Clan, Mike's Tykes, Booger's Bunch and Noel's Mikey along with the usual groupies filled up the picnic area during the games and of course The Stables for our regularly scheduled post game chalk talks.


MVH Candidate
Noel is eyeing MVH as he takes over first place in the batting title race. Mike may be out for the remaining regular season games with reserve duty. Stan is one victory away from his 150th career win. That averages over an astonishing 6 wins a year! The champagne is on ice.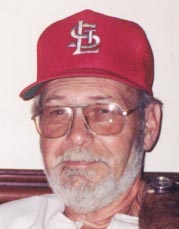 Over 6 Wins Per Year
Chuck Bloemer ,rhymes with plumber, displaying the five essential tools of softball has passed The Coop in the Rookie of the Year race! His nickname 'The Big Tool' as he prefers to be called may be shortened to 'The Tool' at least until Jackie follows through with her demands for a hands on inspection for verification. (Something about truth in advertising.) Anyhow, he leads the team in homers with 6. "Yeah, but they were mostly solo shots and besides I have twice as many triples, the most exciting hit in softball, as he does" said a pooped Coop at the Stables. The margin of .011 separates these two rookies' batting averages. There will be a calculator at next weeks final games monitoring each at bat. Who's Excited !!
---
Hogs Drive The Hammers
Out Of The League
After slamming the Hammers last week, Hank's Hammers called it quits for the season. (perhaps forever) " We knew it was time to go after the two losses to the Hogs." said Hank. "Losing the first game we thought maybe was just a fluke, but being swept was a reality check." We wanted to go out with what little dignity we had left." The double-header sweep moved the Hogs record to 8-10.

The Hogs remaining games are scheduled as follows:

Weds. 7/23 'B' field vs. #7
Mon. 7/28 'A' field vs. #10
Weds. 7/30 'A' field vs. #2
Fri. 8/8 'B' field

Playoffs start week of 8/11 . Only the top 8 teams make the playoffs. An 8 vs. 9 play-in game will determine the #8 seed.
Reported by Areno #14 - 7/17/03
---
Fan Gate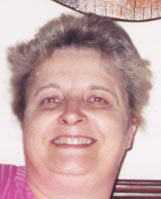 Blasts Areno
A Fan Erupts !! Jackie blasts Areno after the Hogs suffer a doubleheader sweep! "You F#%king Suck !" She also demands that the Duffman returns to the lineup.

Duff Lust in the Air?
Areno, the Hogs GM and three time MVH, asked " Is that F#%k and Suck or F#%k ing Suck? Regardless, it shouldn't have taken her 24 years to figure that out."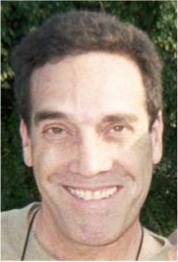 Hogs GM Under Fire
Was it the heat? Was it the Humanity? Could it be sour grapes? Is she still festering because Fan of the Year was awarded to Mom ' Taco Party' DeOrzio last year?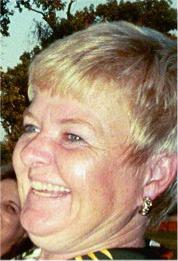 Fan of the Year 2002
Could this be an isolated case of a fan crying out for help or is she a self appointed spokesperson for the silent majority of long suffering fans? All the other fans seem mesmerized by the 'Hog Magic' and continue to flock to the field and to the Stables on game night. Hog Frustration Syndrome perhaps? (But that usually affects opposing teams.) Dare I say... is there Duff Lust in the air? "The price I have to pay for the admission ticket is not worth the agony of watching this buffoonery that you call softball. What is this...the 'Z' league?" she complained." I'm worried about my grandchildren. They could suffer irreparable damages watching this team, or worse yet, what if they start emulating the Hogs thinking this is proper behavior". Is a Fan Revolt Brewing? What's next?...a video?.."Fans Gone Wild "? Areno has alerted the Hog Squad to be ready for the unexpected and to stand by for a possible 'crowd control' mode. Also, Andy, the Hogs Director of Player personnel, and architect of this next generation of Hogs, has been assigned to look into our roster problems so that we may become more fan friendly...Stay Tuned.
---
Hogs Get Swept by Flannigans
Drop to 6-10
After showcasing a batting clinic last week against the Hammers, the Hogs suffered a let down this week with a mediocre-at-best performance against Flannigans Last Call. Flannigans sweeps the season series 4-0. Hogs lose the first game 9-7 and rollover 11-3 in the nightcap. Hogs' record stands at 6-10. Of course there's always Hog Highligts: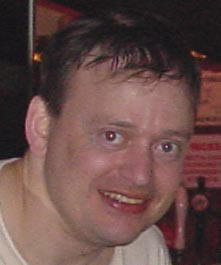 The Bat is Back
Dixon is back !! ( and so is our equipment) Pat returned from the injured reserve picking up where he left off 10 weeks ago. 'The Bat' got 3 hits including a double and 2 RBI's. Our three Top Guns and Hog Squad members continue their team leading ways, but the batting title race is tightening. Mike with 2 hits, Dan and Bob with 3 hits a piece. Noel went double-less but did have a three bagger and two SACs.


Double Play Specialist
Areno had 3 doubles in a row...plays that is. Even the umpire couldn't resist heckling. Andy Hit, Run, RBI, and two put-outs at the plate! Stan two hits and two losses. Rookie update...what a combo... Coop buys shots and beers!! Chuck drinks shots and beers !! Elmer takes a Pass. Stan's Clan and Mike's Tykes fill picnic area and Stables with fans, but all is not well in fandom. Related story to follow.
Reported by Areno #14 - 7/10/03
---
HOT COPS IN TOP SLOTS !!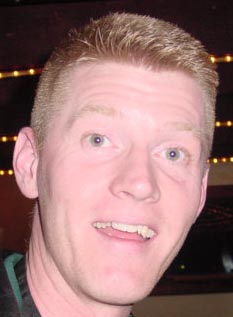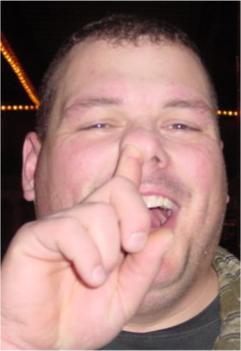 The Hog Squad
(That's easy for me to say.) Whatcha gonna do when they come for you? Dubbed the 'Hog Squad' because of their chosen profession, the Hogs' Top Guns... Dan, Mike and Bob currently dominate almost every statistical category on the Hogs stat sheets. Batting Average, Runs, Hits, Homeruns, triples, RBI's, Total Bases, and OBA all have a Top Gun at the top. Granted, there's still alot of softball left in the season, and the rest of us 'outlaws' are gunning for a shootout.
---
The Mountain Rumbles
and the Mountain Crumbles
The Hogs split the doubleheader against the Montaineers losing the first game 12-6, then winning the second game 14-9. We enter the Hogs Open break with a 4-8 record half way through the season. The batting title race continues to take a back seat to the rookie of the year battle, however Mike and Dan each pick up 4 more hits. Mike with 3 runs, Dan with 4 runs and 5 RBIs. Noel adds two more doubles to his team leading category. Duff and Areno each with 4 hits. Spuds joins the team for his 17th season and adds another hit to his legendary stats and picks up the GWRBI.


Legend Returns For
17th Season
Stan 1 win & 1 loss with 4 K's !! (two offense and two defense) Elmer sits one out with Hogpox ailments. Andy slides into third with a crowd pleasing triple. Also he gets 3 RBI's and 4 BB's (that's 3 walks and a base-running blunder) Chuck, with a great impression of 'The Duff Man', goes yard with his first career home-run and adds 4 runs and 4 RBI's. Cooper meanwhile Triples, 3 runs, 3 RBI's and an Outfield assist. "Oh Yeah !!" says The Duff Man. Second half of the season starts 7/2.
Reported by Areno #14 - 6/24/03
---
Beer Nuts Leave Hogs With a Bitter Taste
Hogs lose two 16-9 and 13-11, dropping to 3-7.
Highlights: Mike on fire with 5 runs and 5 hits including double and triple. He takes the batting title lead. Looks like an Officer vs. Officer race for the batting title as Dan racks up 4 more hits and 3 RBI's.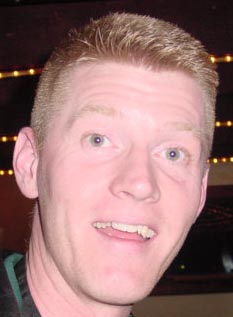 Officers in Charge
Bob played well on 'D' as well as offense... 4 RBIs including a 2-out, game-tying hit in the bottom of the 7th of the second game (all for naught as the Nuts who took the lead in the top of the 7th win in the 8th). Base running too...as Booger thunders home from second base and scores on a single...the earth is still trembling.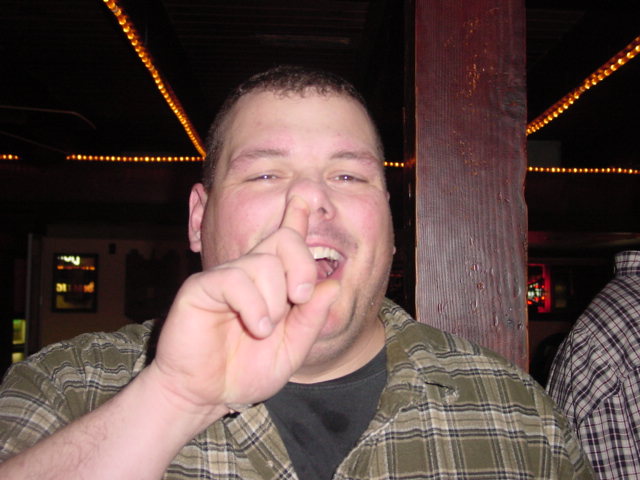 Thunders Home
The rookie battle continues to sizzle as Coop and the Hickster trade on-the-field insults. Chuck 3 hits, 2RBIs. Coop triples with an RBI (but not at the same at-bat). Noel hits his 6th double as he eyes record, also 2 runs, 2 RBI's. Duff and Stan sac flies. Elmer AH with a hit. Areno 2 hits, 2 RBIs. Stands are packed with Hog Fans and they spill over to the Stables.
Reported by Areno #14 - 6/17/03
---
Hogpox Outbreak Strikes Hogs
Is Elmer suffering from Hogpox? Is it the combination of cold pitchers of beer and warm shots of Tequila Rose that is taking its toll on the former All-Star's stats (coupled with getting old of course)?


Hogpox Victim?
As a precaution, Areno has urged the Stables to prohibit the importation of bagged munchies and to stick exclusively to the sale of the Hot-Buttery Popcorn.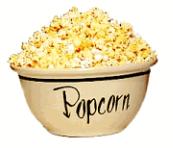 GM Prescribes Hogpox Vaccine
"My only concern is for the health and well being of our players" said Areno as he ordered more popcorn. "Building up an immunity to the Hogpox virus and getting a nutrition-packed snack should be Elmer's priority."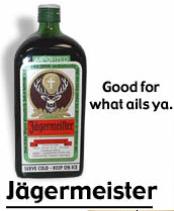 Another Hogpox Vaccine
The Jagermeister vaccine is also recommended as it can prevent Hogpox for up to two weeks after being exposed. But it is more effective when used regularly with large quantities of beer. We all wish "The Strawman" a quick recovery from this malady, and pray it is not contagious. Good Luck Elmer. Go Hogs !! Areno #14 GM
---
The Sly Fox Proves Too Cunning
It was a cagey crew of softball players that took both games from the Hogs. Hogs lost 16-9 in the first game and 10-0 in a five inning game in the nightcap. Andy, our Director of Player Personnel, (and GM wannabe) brought up another rookie from the farm system to join the Hogs as no-shows left gapping holes in the line-up.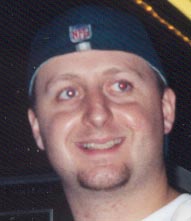 GM Wannabe
Introducing Charles 'Chuck' Bloemer (sounds like Plumber). Cooper welcomes the competition for the battle of the Rookies honors, as high drama enters its initial stage and promises to be a great race, not unlike the exciting Police Officer vs. the Firefighter rookie contest of 2001. Highlights: Cooper had 2 runs and 2 RBIs. Chuck who chose #14 for his jersey number had a triple running on a healing broken ankle. Mike 4 hits, Areno 3 hits, Dan 3 hits, 3 RBIs. Noel 2 doubles. Andy, Stan and John 2 hits apiece.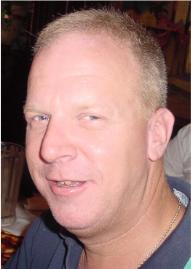 Mendoza?
Mendoza reference surfaces for struggling all-star Hog. Since we don't dwell on the negative, his name will be PASSed over and not mentioned.
Reported by Areno #14 - 6/7/03
---
Hogs Split With Post
The Hogs returned to action following a couple weeks of rainouts by splitting two with VFW Post. Record now stands at 3-3. Dressed in camouflage, the VFW Post (The Hog's sister team) beat up on the Hogs in the first game 13-5. We couldn't get them in our cross-hairs. "They're blending in with the background, it's like they're invisible" Elmer said. Our defense was suspect.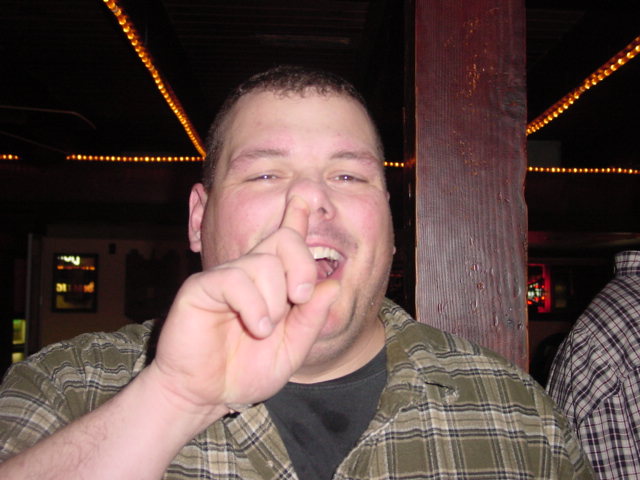 Five Hits in Nightcap
The Hogs came back in the nightcap, however, and prevailed 9-8. Highlights : Bob had 5 hits including his 3rd triple of the year. Areno and Dan collected 4 hits. Andy doubled with the bases loaded picking up 3 RBIs. Cooper also with 3 RBI's and he scored from first on a single! Duff and Coop hit SAC flies. Mike records years first Outfield Assist. Stan picks up one more victory and two more hits. Noel's behavior embarrasses team... but not himself. Lynne joins Booger's Bunch as our Fan base swells. Eggs captures Hog Magic on digital camera. Pictures to follow shortly.
Reported by Areno #14 - 6/7/03
---
Early Last Call For Hogs
Flannigan's Last Call sweeps the Hogs in the first doubleheader of the year. The Hogs went 'Righty/Lefty' (not unlike the Drysdale-Koufax and Shilling-Johnson rotations) with Stan pitching the first game and Elmer the nightcap.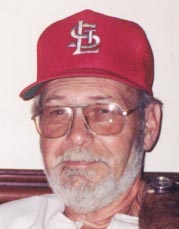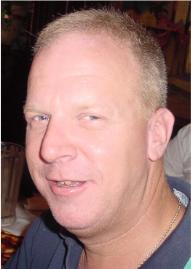 Righty/Lefty Losers
The results were very similar. We lost the first game 19-3 and the second game 15-5. We did however manage to go 6 innings in the second game. Highlights included Cooper getting the leadoff role and producing 3 hits. Dan 'The Refrigerator' has his 2003 debut with 3 Hits and 3 RBIs including a screamer over the left fielder for a Home Run. Noel also goes yard and gets 3 RBIs. Bobby blasts a triple again beyond the tree line. His son, Greg impressed with Hogs, stays awake the entire two games! Andy and John both pick up 2 Hits. Pupek fills in for the fallen Dixon and starts his season off with 2 hits. Areno returns to the Hot Corner after a 4 year hiatus, covering the 'concert-going Duff' (no...not the Moody Blues).
Reported by Areno #14 - 5/20/03
---
Hogs Stunned By Injury to Pat Dixon
For the second straight year the Hogs were stunned by a major injury. Last year it was Areno, this year it's Pat Dixon. The all-time leading Hog in Batting Average, Slugging Pct., and Homeruns will be out of the line-up for 6 to 8 weeks with a finger injury.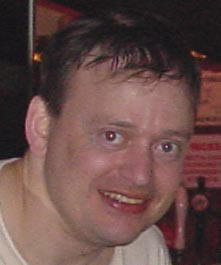 Hogs Slugger
Out for 6-8 Weeks
Pat hurt his little finger and his ring finger on his right hand in a mysterious accident. Pat claims a stone fell from the sky and landed on his hand. Noel says Pat rolled a Bobcat while loading a dump truck. (Areno thinks someone hit him in the nose.) Regardless, this leaves a gapping hole in the line-up. The Hogs will have to rally together to overcome this loss.
---
Hogs Peck Away at Kinsey-Nash to Go 2-0
I'm a pecker, he's a pecker, you're a pecker too !! After spotting Kensey-Nash 9 first inning runs (it was as ugly as you can imagine from your experience over the years...Hog buffoonery at its best !) the Hogs pecked away at their lead and eventually overcame this deficit and came away with a victory. We're still undefeated and in first place (2-0)
We battled back with 2 runs in the 1st, 1 in the 2nd, 2 in the 3rd, exploded for 7 in the 5th and 2 more in the 7th to beat Kensey-Nash 14-9. Highlights included but were not limited to: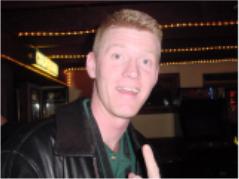 4 Hits,2 Homers
Mike 4 hits including 2 Homers. Noel 2 doubles. Stan another game another double. Pat goes yard for his first HR of the year. Duff gets bloody with another slide...perhaps his last of the year. Cooper 3 RBI's including the game winner. Areno demonstrates why he has 9 Golden Gloves to his credit.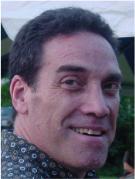 9-Time Gold Glover
Elmer stays out of the way. Andy pinch runs for Stan then immediately scores the go ahead run from first base. John 2 hits, 2 RBI's. Clark Clan cheers Pop-Pop.
Reported by Areno #14 - 5/8/03
---
2003 Opening Day Pictures
---
Hogs Win Opener, Still Undefeated
and in First Place
Hogs come out on Top of the Mountaineers !! We win opener 13-9 and even our lifetime opening game record to 12-12. We are now in a tie for first place!
Highlights: Everyone got at least one hit. Coop debuts in fine performance. Duff slides...(feet first)... and draws first blood.

Draws First Blood
Booger triples. Stan doubles. Mr. Intangible Andy gets three put-outs at the plate. (Those intangibles that don't show up in the score book.)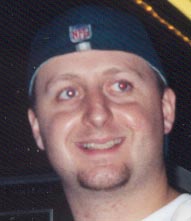 Mr. Intangible
Hogs wuss it up and take 13 walks. The Clark Clan joins huge opening game fan crowd. Mom DeOrzio becomes 'The Hog Phothog.' The Stables rocks with post game celebration.
Reported by Areno #14 - 5/1/03
---
2002 HOGS SOFTBALL
---
Major Awards Announced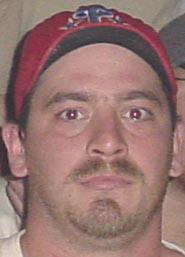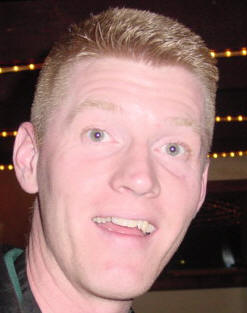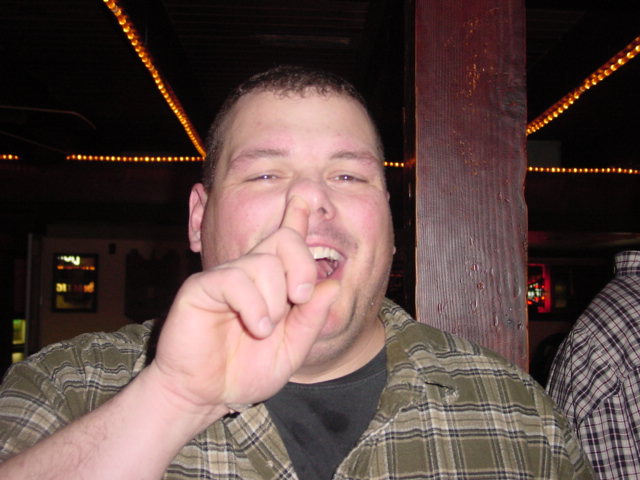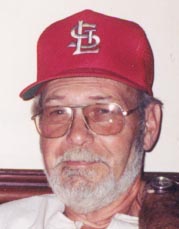 MVH Batting Title Rookie of the Year Cy Hog
Noel McNew Mike Hougnon Bob Greenaway Stan Clark
Final 2002 Season Stats
Brand New Legends Game Pictures
---
Hogs Hammered In Playoffs 19-6
Hogs ousted from the 2002 play-offs. In a game filled with bickering, the Hogs went down hard. Defense and Offense took a hike. VFW scored 10 runs in the top of the 1st and never looked back. Final 19-6.
Highlights: Jim Pupek filled in for the vacationing Stan and did a fine job pitching against a good hitting team. Hogs' Defense found another pitcher not to rally behind. Noel and Pat went yard. Elmer, Pat and Bob 2 hits each. Good party at the Stables 'Home of the Hogs''. Major 2002 team awards to be announced soon.
Reported by Areno #14 - 8/13/02
---
Hogs Split Final Two To Finish 11-12
Clinch Playoff Spot
14th Straight Year Below .500
A 7-6 victory against Charlestown Saloon in the 1st game of the season finale clinched a play-off slot for the Hogs. Defense played a key roll in the win. As might be expected, the euphoria of the moment caused a let down in the 2nd game as the Hogs were ten-runned 20-9. This marks the 14th straight year below .500 for the Hogs, and the second straight year they failed to reach the goal in the final game.
Highlights: Pat made a memorable play in the outfield...( I'm talking about the one he caught) with a diving stab of a sinking liner. Andy 5 hits : Noel 4 hits : Dan smokes a liner over the left fielders head for his 4th HR : Stan 3 hits incl. GWRBI and 11th win.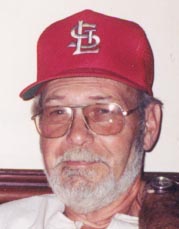 Wins 11th Game
Jeff 'Don't call me Grubby' Quinn debuts as ringer. The post game chalk-talk at the Stables included a Taco Buffet and Tomato Pie compliments of Mom DeOrzio, with the help of the Hog's women auxiliary (Dan said " Yeah, she's OK") Playoff Monday 8-12 6:00 'C' Field.
Reported by Areno #14 - 8/11/02
---
Hogs Lose Two To VFW, Drop to 9-10
Continue Slide Without Zip

The Hogs lost their fourth straight since their legendary legends-night doubleheader sweep. Without sparkplug Zip, they appear to still be nursing hangovers, and risk their 14th consecutive year of finishing below .500.
The VFW posted 2 wins over the Hogs dropping their record to 9-10 with 5 games remaining. No Shows prove too difficult to overcome as stars Bob, Rob and Elmer give the fly-back.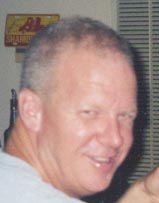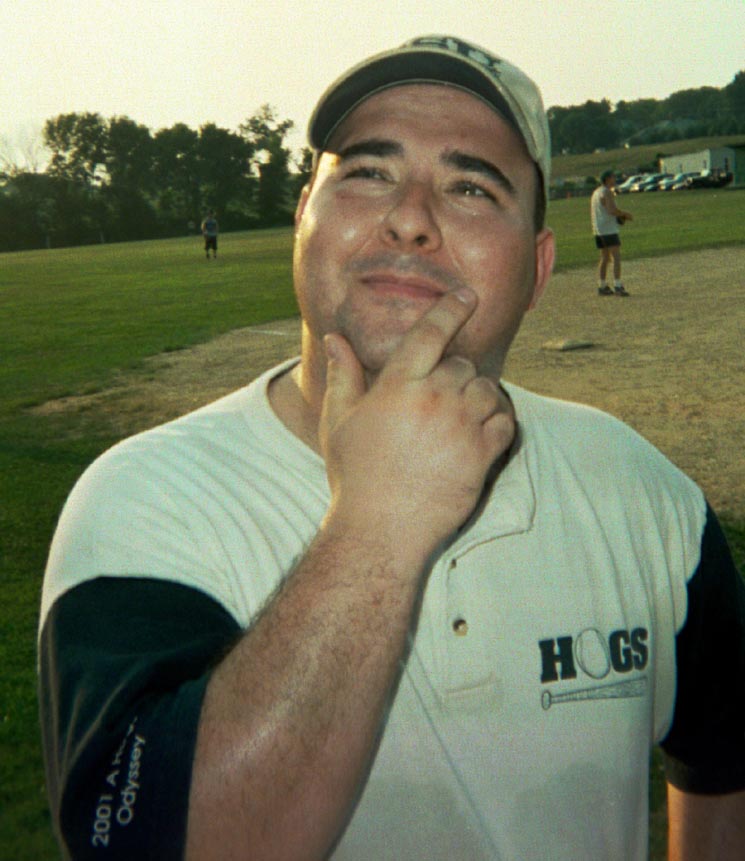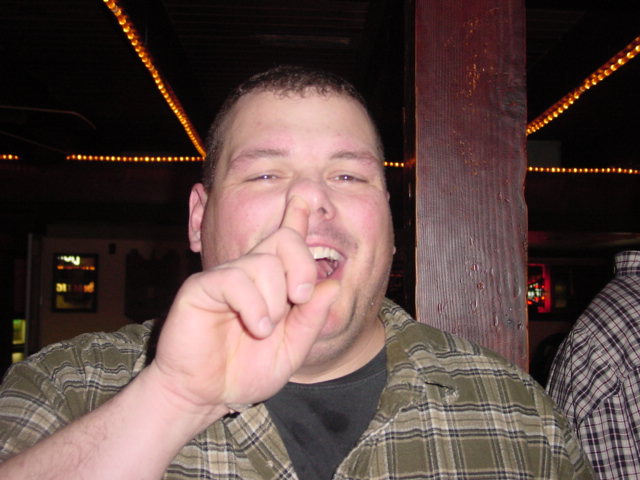 No Shows
In the 1st game Hogs started with just 8 players. (Areno was asked to catch but his cast was too good an excuse.)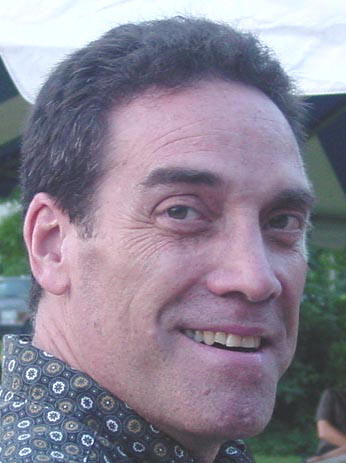 Refused to Catch
Jim 'Puppy' Pupek was called in as a ringer to help fill out the roster. The VFW scored 5 runs in the bottom of the 7th to beat us 10-9....sound familiar? In the second game we were ten-runned after 6 innings 15-4 as fatigue set in.
Highlights: An exhausted Dan 'The Refrigerator' DeOrzio ran what amounted to a marathon in left field chasing balls all night all the time (yet received sympathy from no one) .. he hit his 3rd Homer of the year and is now batting .500 Noel(6), John(4), and Andy(1) also parked one...all solo shots. Andy who just last game demonstrated how to score from third while the third baseman was holding the ball, held another base running clinic tonight. This week he showed how to hit a HR without touching the third base bag. Mike had 5 hits, Duff 3 hits 3 runs, Puppy 3 hits, Stan 2 BB, On defense: Pat to Noel to Duff nailed a runner at third for Pats first Outfield assist of the year. Good post-game party at Stables.
Reported by Areno #14 - 7/30/02
---
Scissors Cut Paper, Paper Covers Rocks,
Rocks Crush Hogs
Doubleheader Loss Drops Hogs to 9-8
The Diamond Rocks continued their dominance over the Hogs, winning both games Weds. night (14-11 and 11-4.) They took this years' series 4-0. Weak offense and a suspect defense paved the path for the Rocks to Roll.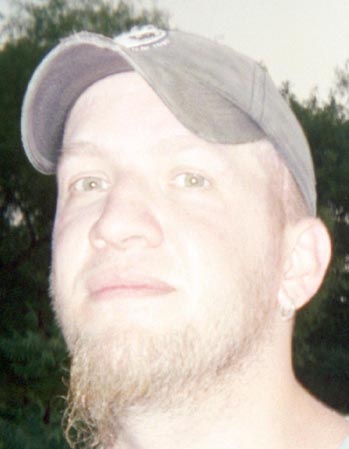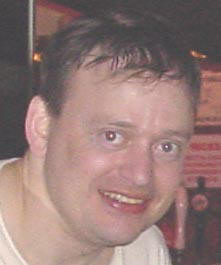 Homerun Hitters
Highlights: Pat and John both homer. Bobby rockets a homer to the play ground but stops at second for a walking double. Rob 5 hits including a triple. Noel 4 hits, 3 RBI's. Dan 4 hits. Andy slides safely at home showcasing his baserunning clinic. Pat treats Hogs to Pizza at post game chalk talk !! Elmer takes the mound in twinighter, "They just didn't want to play for me" while Stan covers first base.
Reported by Areno #14 - 7/24/02
---
Legends Lead Hogs Past Nash
Doubleheader Sweep Lifts Hogs to 9-6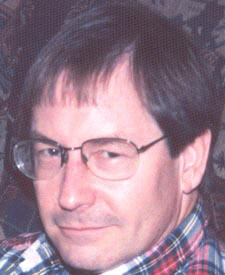 Hog Legends Zip & Macos
Legendary Hogs Dominate Twin Killing...sweep Kinsey Nash (5-4; 10-3). Stan and the Hogs go to 9-6. Zip 4 for 5 including a double and triple. "I didn't come all the way from Chicago just to hit singles." 'Cocky full of Moxey' Macos bats 1.000 in his Millennium debut. 'Ikey Mikey' Booger launches his 1st Homer, momentarily stopping play on the B field.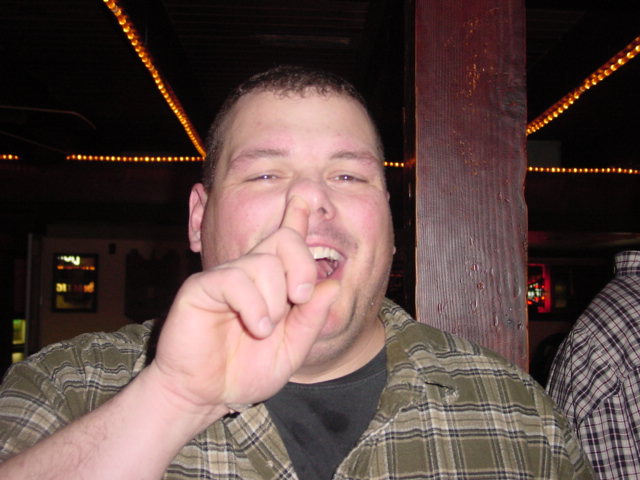 1st Homer
Pat and Mike GWRBI's. John records Outfield Assist. In a defensive gem, John to Rob to Andy nails a foolish Kinsey runner at the plate. Hog Photogs ran wild...picture night a huge success as Hogs mug for photos. Dan dumps at the Stables "Do not go in there" ... but doesn't dampen Big bar appearances.
Reported by Areno #14 - 7/18/02
---
Hanks Spanks Hogs
Doubleheader Sweep Drop Hogs to 7-6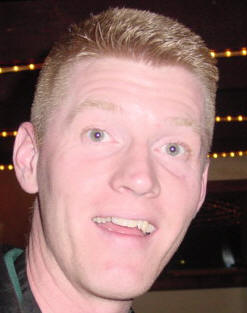 5 Hits
Hanks Hammers take both games of doubleheader (18-12; 11-5) At the half way point of the season the Hogs record stands at 7-6.
Highlights: The sophomores Rob 'The Answer' and Mike 'Lumber & Lightning' continue their neck and neck race for the batting title each with 5 hits. The expected Fire Fighter vs. the Police Officer battle is materializing again. Pat hits his 1st HR and records 6 RBI's. Duff 4 hits, Noel 4 runs, Dan, John, Rob and Booger all with a 3 bagger. Andy walks (literally that is) he replaces Noel as the teams current Hog Hot Head. " It wasn't the heat, it was the humanity."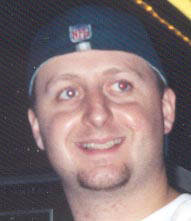 Hot Head Tossed Out
He also relinquishes the prestigious Iron Hog status. Mr. Utility, Elmer plays 3 positions in 1 game. Noel replaces Pat as our Airmail carrier as he discovers another backstop was apparently constructed too low.
Reported by Areno #14 - 7/9/02
---
Hogs Cream the Trojans
Doubleheader Sweep Moves Hogs to 7-4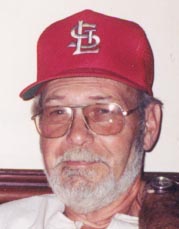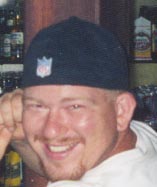 4 Hits, 4 RBIs, 2 Wins 5 Hits, 5 Runs
Hogs Cream the Trojans in 1st game 16-9. In the 2nd game the Hogs continue hard play and grind out victory, exploding in bottom of the 7th inning to burst the Trojans' balloon 11-10. An uplifting and fulfilling experience!!
Highlights galore... Dan 6 hits and GWRBI , Rob 6 hits, Duff 5 hits and 5 runs, Stan 4 hits and 4 RBI's, Mike 5 hits, Andy 4 hits and GWRBI , John goes yard, Sophomore battle sizzles. Three generations of fans spill into picnic area enduring 98 degree heat. Tara falls head over heels for Hogs.

Reported by Areno #14 - 7/3/02
---
Hogs Sweep Mountaineers
Doubleheader Sweep Moves Hogs to 5-4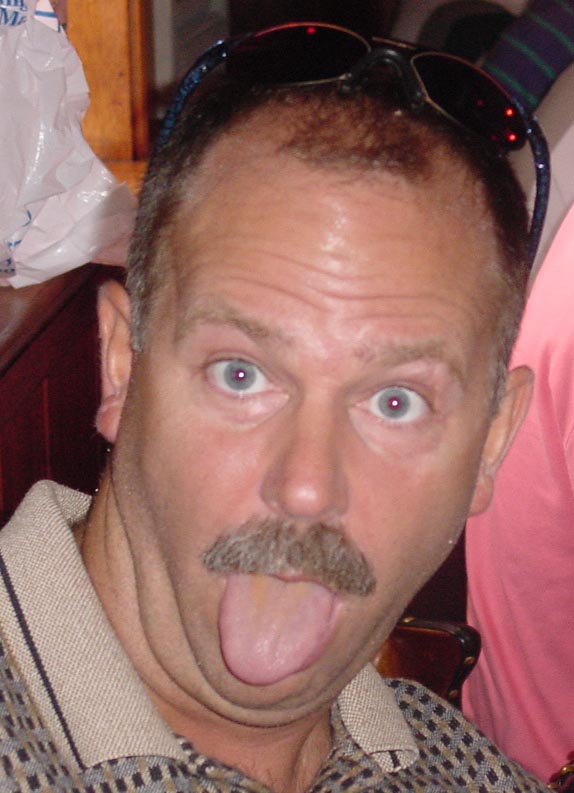 Spuds Sparks Rally
Hogs sweep Mountaineers after losing three straight to them. We now own the Mountain!! 1st game 13-3, nightcap 9-7. Highlights: Spuds sparks rally: 4 games and 4 wins this year, also outfield assist to the plate. Sophomore battle on hold ... Dan, Big John and Noel go yard. Duff 4 for 5. Stan triples. Booger returns to lineup. Fans galore. Oh My!! Who's excited?
Reported by Areno #14 - 6/19/02
---
Diamond Rocks Pulverize Hogs Twice
Doubleheader Sweep Drops Hogs to 3-4
Diamond Rocks pulverize Hogs' Spirit with 2 late rallies. Win 1st game in extra innings after the Hogs leave runner on 3rd base in bottom of 7th after staging come-back and tying the game. In the nightcap the Rocks score 5 runs in the bottom of the 7th to win 10-9.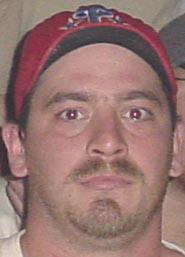 Ejected After 4th Homer 5 Hits
Highlights: Houngon and Dronitsky 5 Hits each as sophomore battle picks up from last year. Noel hits 4th Homer. Pat airmails throw over backstop. Areno and Booger, leaders in Batting Title race sidelined with injuries. Noel gets ejected for bad behavior unbecoming to Hogs. Stands overflowing with Hog fans.
Reported by Areno #14 - 6/3/02
---
HOGS SMASH THE NASH
SWEEP DOUBLEHEADER TO GO 3-2


9 RBIs
Get the brooms out. Hogs Smash the Nash (Kinsey Nash) sweeping double header winning both games by 10: 17-7 ; 17-4. A Pyrrhic Victory perhaps as Areno and Booger go down with leg injuries.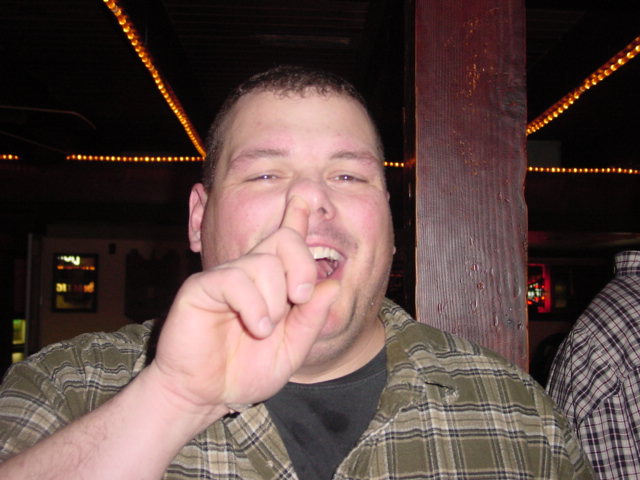 Injured Hogs
Highlights: Spuds' arrival prevents two forfeits. Dan DeOrzio 9 RBI's including his 1st Hog Homer. Stan 3 more hits. Noel went yard again. Andy 4 hits. Duff singles. Elmer back to back K's.
Reported by Areno #14 - 5/23/02
---
Hogs Win First of 2002
Split Doubleheader With The Hammers
Hogs 'Pound ' the Hammers in the 1st game 15-5. Hammers 'Nail ' the Hogs in the 2nd game 13-3. Highlights: Hogging stats soar as Team and Fans swarm to the post-game meeting at the Stables (12 Hogs; 8 Fans) and Duff treats all to Fri. night Tomato pie.
Reported by Areno #14 - 5/18/02
---
Hogs Drop Opener to
Mountaineers, 9-2
The Hogs picked up where we left off last season, losing our 2002 opener to the Mountaineers. Score: 2-9.
Highlights: Noel HR, Stan 2 Hits
Reported by Areno #14 - 4/25/02
---
Areno's 2002 Opening Address
Who let the Hogs out?
The first of the Hogs Softball winter meetings will commence on Thursday February 21st at the Stables at 6:00. Mark your Hog calendar today. The 2002 Season will mark the Hogs 23rd year of redefining the way the sport is played. A few of the important items on the agenda will be the projected player roster, salary demands, contract signings, rookie prospects, jersey number designations, the spring training practice schedule, batting order line-up and of course the team fees.
There are still many haunting questions lurking in the muddled future of this Hog team that have to be answered this year. A few of the obvious ones follow: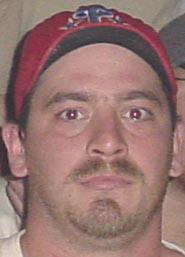 Will Noel be able to cling onto the leadoff batting slot?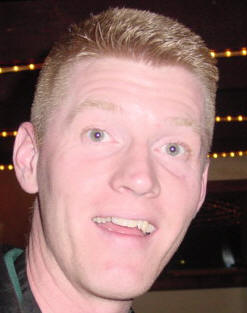 Can Mike and Rob prove that their rookie seasons were not flukes…and which one will be the sophomore Hog of the year?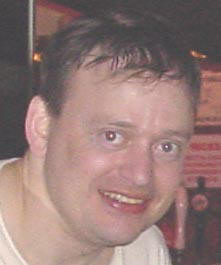 Will Pat be able to post another MVH with all this new emerging talent?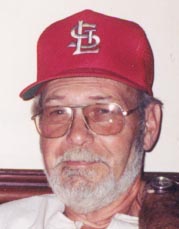 Can Stan produce back to back double digit wins pitching at his age?
Will Big John convince any of his teammates to like him?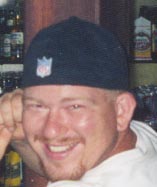 Will Duff 's batting average match or exceed his weight?

Will Areno ever get a life?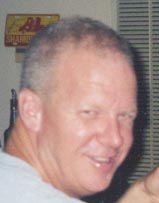 Will Elmer, our self proclaimed Strawman, finally start stirring?

And who will accompany Dan to the games this year?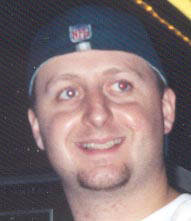 Will Andy get any respect?

Will any of the retired Hogs show up at the games or continue to go straight to the Stables?...stay tuned !
League play will begin the week of April 21st.
The league will play on Monday, Wednesday, and alternating Friday evenings. There will be 2 weeks of single games to be followed by double headers. It usually works out to be one night a week until the make-up games are re-scheduled. As of now there will be two levels of divisional play based on team standings from the 2001 season. The top 8 to 10 teams will form the National division; the balance will form the American division.
Stan will be attending the 'Y' meetings for the team and will present the up to date information for us at our scheduled meeting. The date and time for our next team meeting in March will also be announced at the Stables.


click to enlarge
The much anticipated 2002 Edition of the Hogs Softball Encyclopedia is currently in production and should be available for the masses shortly. The latest Hog news is available on the web page at HogRockCafe.com
Hope to see everyone on the 21st…. Areno #14

Steve Centrella GM
Millennium MVH
---
2001 HOGS SOFTBALL
---
Season Major Awards



Most Valuable Hog - Pat Dixon
Rookie of the Year - Mike Houngon
Batting Title - Pat Dixon & Mike Houngon (Tied)
Hogging Title - Areno
Least Valuable Player - Dan Duff
Hogs Record With Zip: 4-0
Hogs Record Without Zip: 7-14
---
THE STABLES HOGS SOFTBALL
2001 YEAR END SUMMARY
By Areno
MAJOR AWARDS
Most Valuable Hog Pat Dixon
Batting Title Winner (Tie) Pat Dixon, Mike Hougnon
Iron Hogs (Every Game/Every Bar) Steve Centrella
Rookie of the Year Mike Hougnon
Cy Hog Award Stan Clark
Golden Glove Award Dan Duff
Hogging Title Steve Centrella
Gimp Award Rob Dronitsky
Comeback of the Year George McAllister
Fan of the Year Jackie, Honorable Mention: Regina
---
Highlights
2001 A Hog Odyssey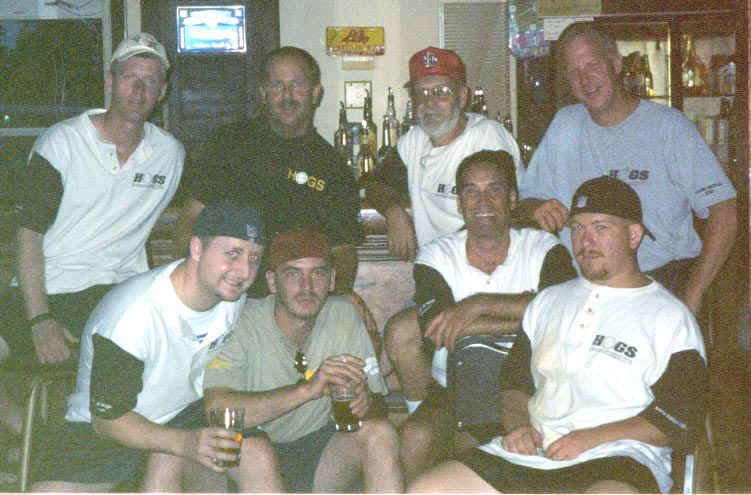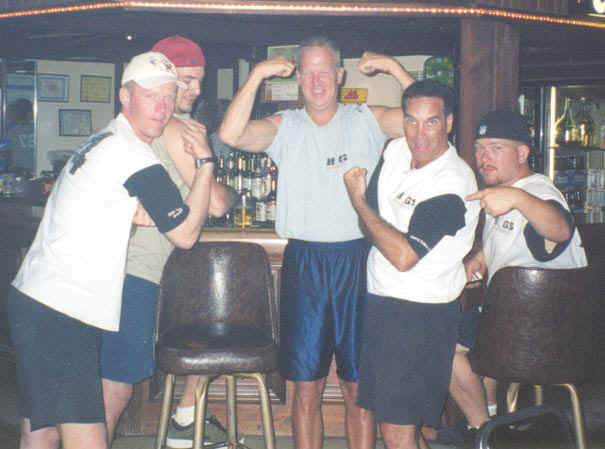 Coming off a great 2000 season and having made the play-offs, our 2001 pursuit of the championship was filled with excitement and promise. With the return of the rookies from summer 2000 and the current years' prospects, the team's outlook was optimistic. However, after our spring training tryouts the number of rookies and sophomore players was reduced to no second year players and only one hopeful rookie. But he would become 'The Answer' that the Hogs were looking for. Rob Dronitsky had a terrific debut season with the Hogs, resembling a virtual hitting machine at times. He compiled an astonishing 8 consecutive multi-hit games. He finished third in the batting title race just .007 from capturing the crown. He was runner-up in the Rookie of the Year balloting. "I hope the Momentum I established during this year will carry over to a successful season in 2002" Rob played mostly at second base but also filled in admirably in the outfield whenever called upon by the coaching staff, the Hogs' resident Firefighter even had chances to showcase his hose a couple of times. He vows to improve his hogging stats next season. With Rob being 'The Answer' fellow Hogs are demanding to know exactly what that peculiar question must have been!


Mike Hougnon
Rookie of the Year
Mike Hougnon was the Hogs 2001 Rookie of the Year. He joined the team late, missing the first five games, but quickly made up for the lost time. As expected the rookie challenge lasted all year and was not decided until the last game. It was a great race…the Firefighter pitted against the Police Officer. Who would get hosed ? Who would get busted ? Mike tied Pat for the Batting title, RBI's, and On-Base Avg. He bats from the left side with power and speed. His family often doubled the fan base at many games. Areno, the Hogs GM, made a prediction. "Pretty soon Hogs aren't just going to be talking about rookie of the year but MVH" Mike also hosted a great post play-off game party.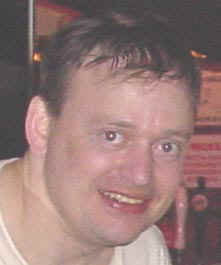 Pat Dixon
Most Valuable Hog
Congratulations go out to Pat Dixon for winning his fourth MVH award in the last five years. Pat led the team in Runs, Hits, Total Bases, Walks, Slugging Pct., GWRBI's, and outfield assists while sharing the lead in Batting Avg., RBI's and OBA. Now that's hogging the stats! He was one of 5 Hogs to make every game. He also tied single game records in singles, HR's, and RBI's this year. Pat led in the batting title race almost from wire to wire. By default he has become our equipment manager, bringing all of his bats to every game to share. This year Pat became the all-time Hog Record Holder for Lifetime Batting Avg. (.513) surpassing Elmer and also Career Home Runs!! … An awesome 39 and counting. Congratulations on such a momentous achievement!
Team HR leaders: Ruth….Gehrig
Maris….Mantle
Schmidt…Luzinski
Griffey….Rodriquez

Dixon….. McNew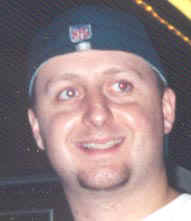 Director of Player Personnel
Andy DeOrzio
Our Director of Player Personnel, GM wannabe, and the Hogs version of Rodney Dangerfield, if you will, Andy DeOrzio, is now eligible for the All Time Hog Roster for lifetime stats along side the Legends past and present in this wonderful game. The older Hogs welcome all new inductees. Check out the next Edition of the Hogs Encyclopedia in the spring of 2002. . Congratulations! Andy's recruits over the years have led to the rejuvenation of the Hogs as he has signed many prospects yearning to participate in the Hog Experience. Andy led the team in Doubles, Triples (tie with Areno) and Sacrifice Flies. His handling of our temperamental pitching staff and his wife was flawless. From behind the plate, defensively, he made a couple of outstanding put outs at home. " I will continue to recruit the best possible Hogs available, without going to the Dominican Republic, and if they can play softball so much the better," His Hogging Pct. was over 1.000.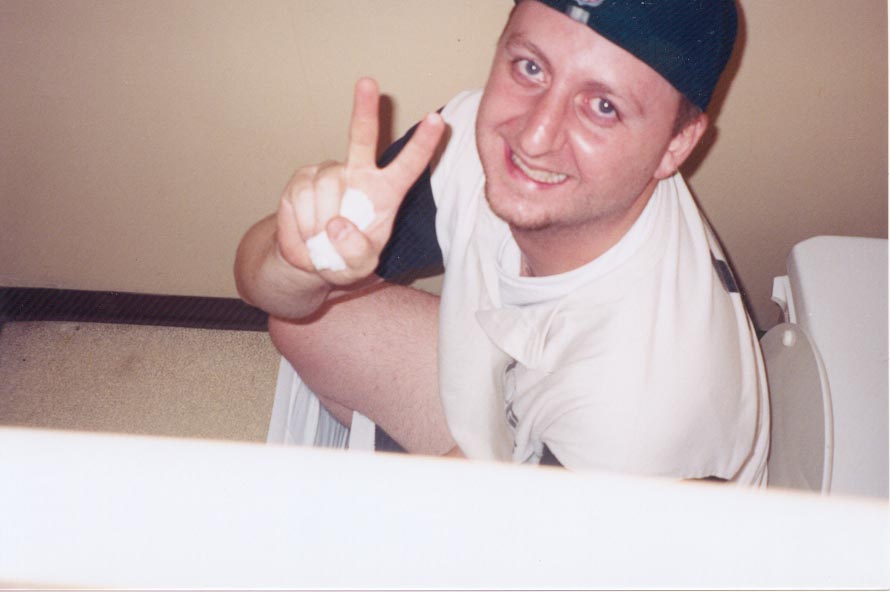 1997 Rookie of the Year?
His veiled threats of resigning his post unless the Hog Hierarchy reviewed the 1997 Rookie of the Year ballots fell on deaf ears again.


Coach & GM
Areno

Steve Centrella continues to challenge the benchmark for athletic performance for any Hog his age. Areno, coach and General Manager, with his 'Cal Ripken-like' longevity has maintained an astonishing career putting up big numbers consistently year after year. "I do the best I can whenever I take the field and try to lead by example" Areno won the coveted Hogging Title this year and also shared the Triple Crown with Andy. He tied a single game record of 5 runs scored. He was also the only Iron Hog this season. His stunning performances during play-off games have become almost mythical as he dominates all the major stat categories. In Lifetime Statistics, Areno passed the 500 Game and 1500 AB Milestones " Next year I'll get a life" he reiterated for the 22nd time.

During our mid-season slump there was grumbling about whether the team was headed in the right direction. We were just coming off two disappointing sweeps by 'A' Division teams. Whispers were heard in the locker room and messages were showing up on the blackboard at the Stables directed at management. "You can't fire the team" was the familiar refrain, casting doubt on Areno's ability to run the franchise. Despite his numerous calls for gut checks, and even though all the Hogs found them, his capacity to motivate the team was being questioned. "Our East Coast Offense just wasn't working" he lamented. Then the Hogs went into heat, winning 8 of the next 10 games, and surged into the play-offs.


Webmaster & Hogs Encyclopedia Publisher
Zip
A major factor in four of those victories was the arrival of Tom Sommers. Jetting in from Chicago, Zip once again proved that he could cheat Father Time. Zip was 8 for 14 this year, but more important, with a couple of very impressive bar appearances! Zip is the official webmaster for the Hogs web page and also editor and publisher of the infamous Hog Encyclopedia, a literary marvel!

Spuds
Speaking of comebacks, George McAllister made this years arrival a very timely one. Spuds returned to the line-up filling in on the depleted roster for the final games and for the play-offs. But unlike the Hogs 4-0 record with Zip, Spuds was part of a 0-3 record. "Talk about coincidences". Spuds' fiery spirit as expected was contagious. The Whiff and Whuss cheers were heard being chanted once again, reminiscent of previous years.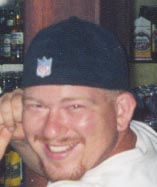 Golden Glove Winner
Duff
Dan Duff completed his third year with the Hogs anchoring the infield at third base. He was awarded the Golden Glove for his fine performance at the hot corner. Duff just missed making the top 10 in the Batting title race but he will be remembered most for his base running. Whenever Duff gets on base, the excitement begins. His head first slides have already become legendary. His level of play is unmatched and the combination of his determination and speed is electrifying. Charles Schultz must have had Duff in mind when he created the 'Pigpen' character ('Hogpen' Duff ??) He wants to improve his OBA and Hogging Pct next year. Like Duh ! Duff had a year that can only be described as a character builder…. And we all know that he is quite a character. "We're witnessing the maturing of a great Hog" Areno said, after 3 shots of Jagermeister.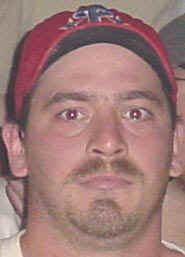 Home Run Title Winner
Noel
Noel McNew won the prestigious Home Run title this year. He went yard 8 times. This feat prevented Pat from winning the Triple Crown. The self-proclaimed 'voice of the hogs' was runner-up for the Golden Glove Award behind Duff. Noel played every game regardless of injuries and made some of the year's best acrobatic fielding plays. One of the Hogs best grinders once again showed his true grit. Noel had a 19 game hitting streak this year and his new 2001 model bat improved his slugging stats. Like Andy did this season, Noel should qualify for Lifetime Stats next year. " We're witnessing the immaturing of a great Hog" Elmer said after 3 shots of Tequila Rose.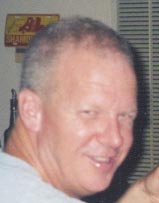 Former Batting Title Winner
Elmer
After leading the team in Batting Average for 4 out of the last 5 years, Elmer Pass stumbled a bit in 2001 but still finished in the top five for the batting title. The haphazard schedule apparently affected his intricate internal timing mechanism and he was unable to get into a groove. He led the team in Texas League hits, which is unusual for him as he has developed a Frozen Rope reputation over the years. He demonstrated a selfless un-hog like willingness to field at many positions including pitcher thus, perhaps, sacrificing some of his concentration and focus. Despite missing his standard 25% of the games, he came in second for the Hogging Title. He also won the CY Yuk award. Since we don't like to dwell on negatives, Elmer's Boneheaded Baserunning Blunders will not be used for Hog fodder.


Favorite Son
Dan DeOrzio
Dan DeOrzio, the favorite son of his Mother, had another consistent year. He batted over .400 in only his third season as a Hog, and played his best defense to date playing leftfield. 'The Bull' had no premature ejection rejections from his glove this season and his casual one-handed catches are becoming his trademark He recruited Mike 'Lumber & Lightning' Hougnon to the team and also Bob Greenaway. 'Bobby the Booger' dropped the jaws of the entire team in awe with a massive Homerun shot on the C Field one evening. That hit is growing in stature like an old hog story, but to those who were unable to witness it, it was one of the longest hit balls by a Hog in the post Bee- Bop era (i.e. circa 1980.) Dan was also responsible for the increase of the fans in the stands as Regina accompanied him to the games. Regina was runner up fan of the year. Apparently, chasing perps kept Dan's bar appearances from reaching their full potential.
Speaking of low bar appearances, John'Big Johnson' Keller missed almost as many bars as 'The Answer' (true; impossible as that may sound) and like Elmer, never seemed to get into a groove at the plate. Playing in two leagues with different pitching arches took its toll on Big Johns slugging stats. John's free agent status set off a frenzied bidding war between rival leagues, but John has since declared his desire to don the #14 next year. " I'd rather play on a team where nobody likes me than on a team where I don't like anybody". He finished 4th in homers, 3rd in doubles and 6th in triples; and first in F-7's. Like the rest of the 'Young Guns' John brings a cavalier attitude and a strong desire to win every game night.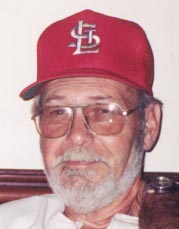 18 Time Cy Hog Award Winner
Stan Clark
Stan Clark, 'Righty' (Puddin to some,) our most senior Hog, won his 12th consecutive and 18th over all Cy Hog award as the outstanding pitcher on the team. Stan, playing through illness, was an inspiration to his teammates and to his Grandchildren who made many visits to the games.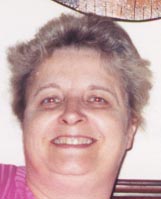 Fan of the Year
Jackie Clark
Jackie was selected as Fan of the Year and also Babysitter of the Year. (Perhaps a 3rd generation of Hogs is forming in the pens?) Stan had the unenviable task of batting against some of the toughest defenses imaginable when he came to the plate. Complaints of illegal defense to the umpires were ignored as the opponent's outfielders lined the perimeter of the infield. However, the frustration of getting thrown out at first from the outfield a few times did not diminish his enthusiasm. He still batted in the top ten. He also fielded his position well. Stan completed his 22nd season with the Hogs and chalked up his first double-digit victory season in 15 years.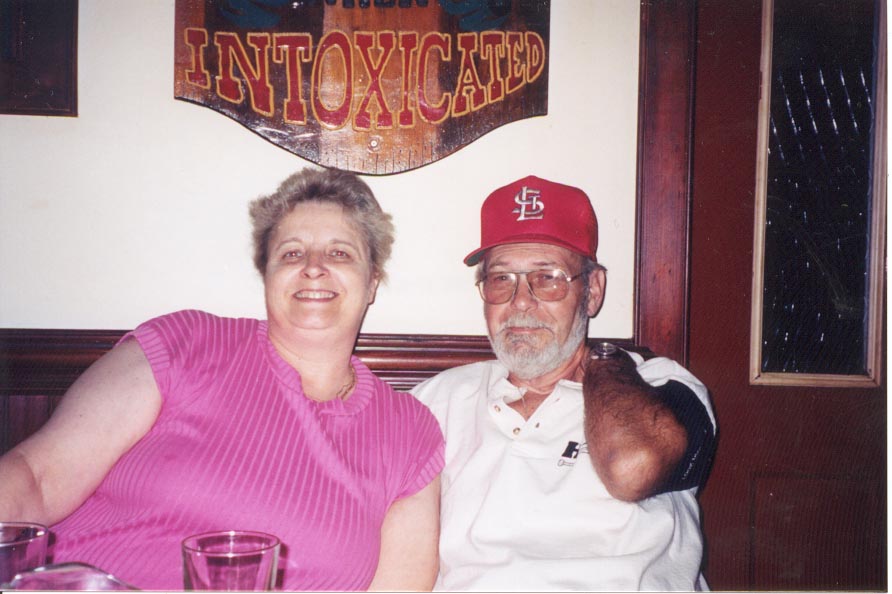 Jackie & Stan

A shout also goes out to all the ringers who helped fill in the line-up gaps during the season. Streeper, Creegan, Greenaway, Hampton and Justin. We also appreciated the showing up of some retired Hogs. Booze, Eggs, Macos and Hoss all made noteworthy bar appearances.

Despite the seemingly dragged-out schedule due to weather related postponements and the sharing of the playing fields with the Co-ed league and the soccer leagues, the season seemed to have passed by too quickly. As usual there were many highlights to remember and archive (and spin) Any comments, self-promotions, additions or corrections can be added to our web page. A posting always legitimizes any story. Previous years' stories, letters and publications can also be enjoyed by visiting the Hogs website at www.hogrockcafe.com

The management expects all the Hogs to faithfully follow a rigorous off-season training regimen in preparation for our 23rd season in 2002. There will be a team meeting/reunion in early December. Details will be announced at a later time. In order to improve communications, please forward address changes, phone numbers; cell phone numbers and e-mail addresses to Areno. It was another great year. See everyone soon.


Steve Centrella
Areno#14, GM


(610) 265-1038
Areno1414@aol.com
---
Hogs Finish With a Whimper
Lose Playoffs 13-8 Despite Comebacks by Spuds and Justin

Hogs Finish 11-13
Best Record Since 1988
---
Hogs Blow Last Two to 1-21 Mountaineers, Finish Below .500 for the
13th Consecutive Year

11-13 Hogs Start Playoffs
Thursday Aug. 17th
---
Hogs Near First .500 Season Since 1988, Playoff Bound!

11-11 Hogs Play Final Doubleheader 8/13
Playoffs Start 8/14
---
Hogs Reach .500, Now 11-11
Crush Beernuts in Doubleheader Sweep
Zip Provides Another Jumpstart
---
Hogs In Heat - Win 4 Straight
Knocking on .500 Door
Improve to 8-10
---
Hogs Struggling Without Zip
Split Doubleheader With Lucent
Drop to 4-8
---
Hogs Pulverize Diamond Rocks
in Doubleheader Sweep
Zip's 5 for 6 Jumpstarts Hogs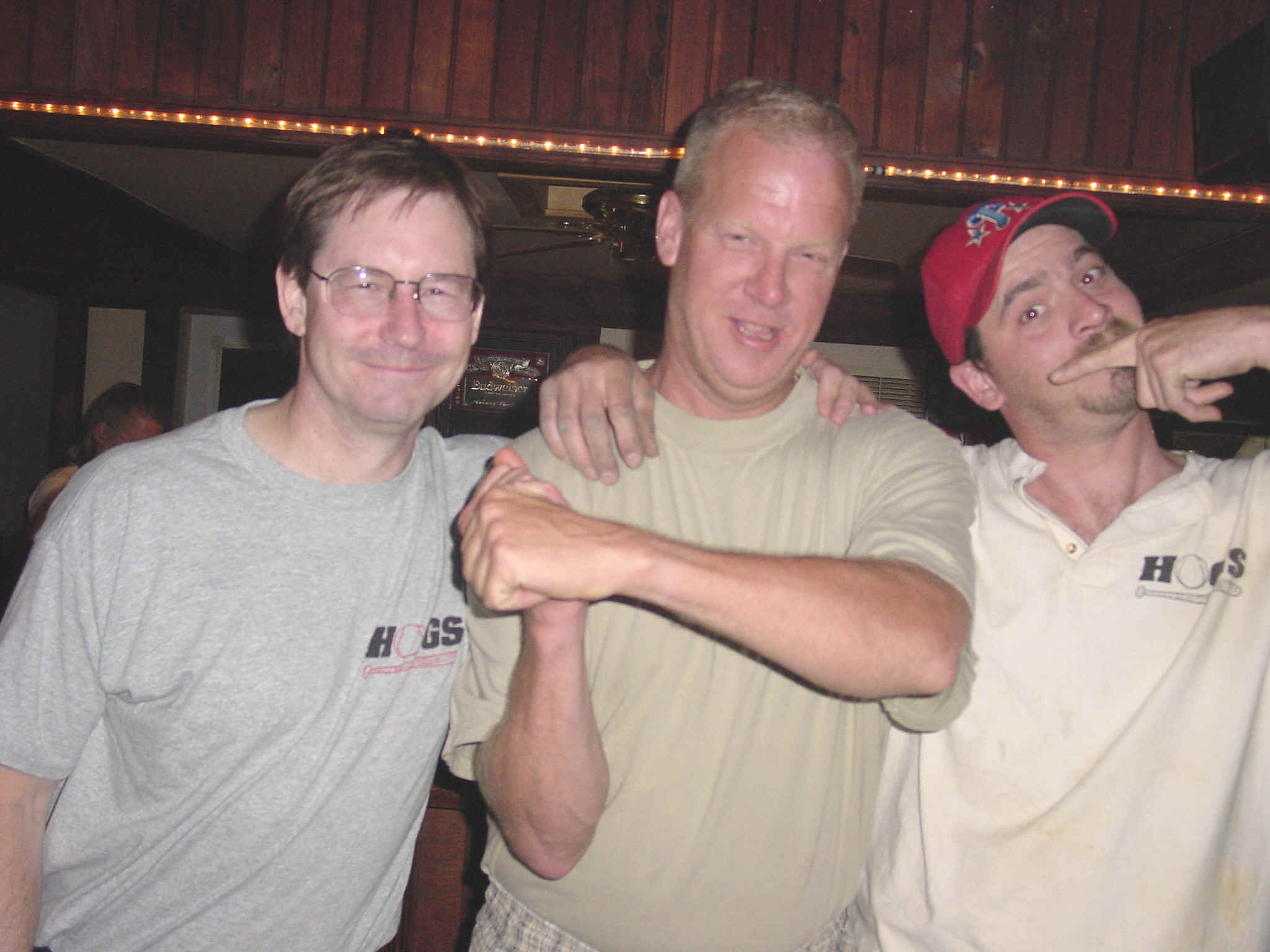 Hogs Batting Legends
Zip, Elmer & Noel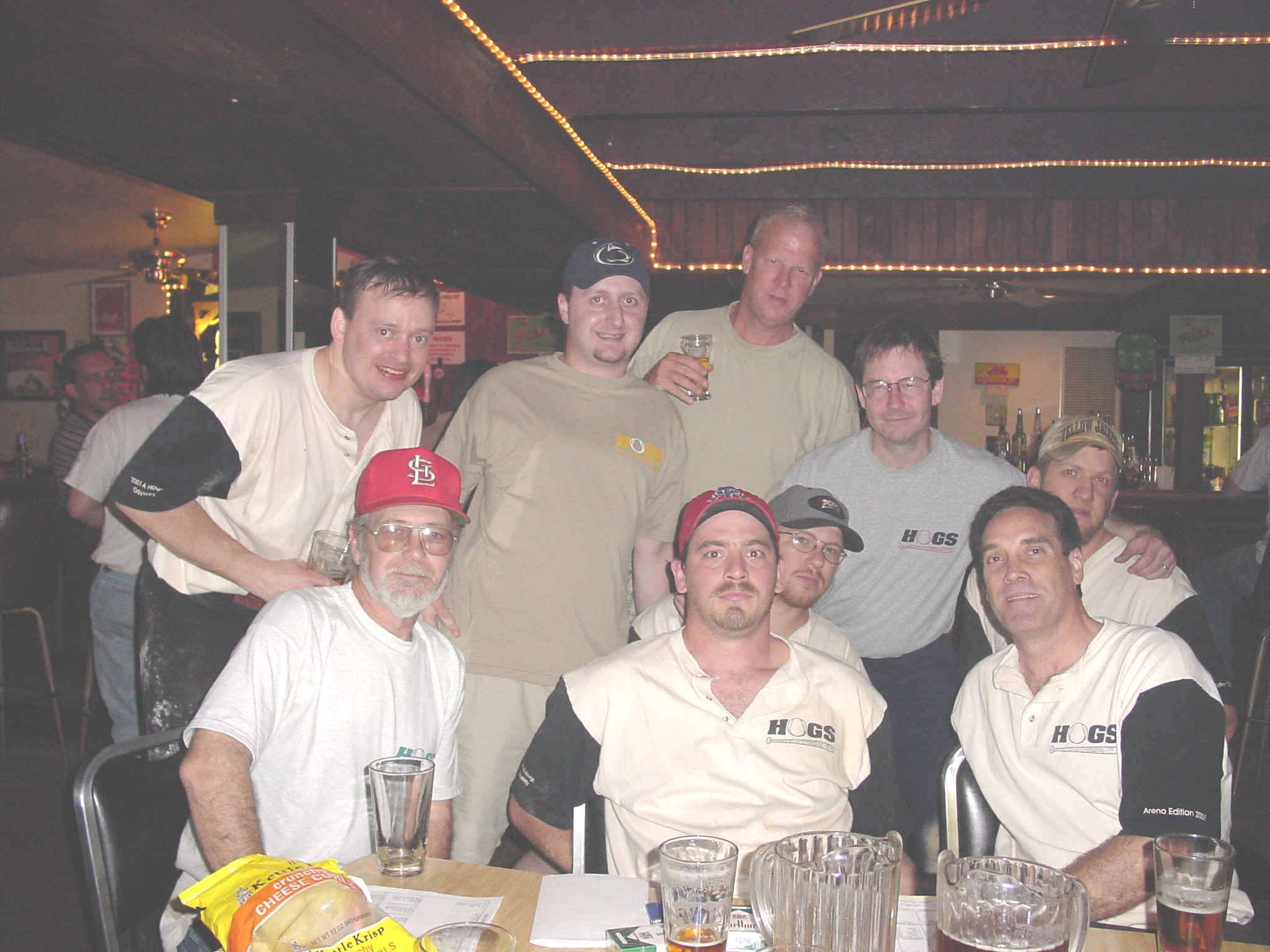 Hogs Celebrating First Wins of the 2001 Season

---
Areno's 5 Runs and Pat Dixon's 5 Singles
Tie Records During loss vs. Fitzwater