Hog Rock Cafe
Grand Reopening
Dream Weekend!
Confirm Your Reservations Now

The Chairman's


Hogs Open Luncheon

Friday, June 21, 2002 11:00 AM -1:00 PM
LaTaverna, Rt. 23, Phoenixville

Tom Anzio, better known as The Chairman, will be hosting the 23rd annual Hogs Open Luncheon. This Boy Scout from Beaver will be providing interesting anecdotes and give his always helpful "Advice To Assholes" as he takes on the questions that are plaguing those assholes in attendance. Special Guest Speakers this year will include noted Siamese twins Jammer and his famous attorney F. Lee Saltzman.

Areno Presents The 23rd Annual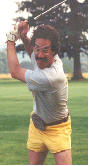 Hogs Open
Friday, June 21, 2002
1:00 PM—2:00 PM Tee Off Times
Pickering Valley GC
White Horse Rd, Phoenixville

Attention all golfers and anyone looking for some humorous entertainment. You won't want to miss the 23rd Annual Hogs Open at "The Breathtaking Monster" know as Pickering Valley GC. The Man-The Legend Steve "Areno" Centrella will be hosting this year's classic event. No experience is needed to enter. Sign up and qualify for many great prizes. Not a golfer? You may want to consider supporting these great athletes by driving one of the many concession carts and serving beverages to the competitors.

1st Annual Eggs Scramble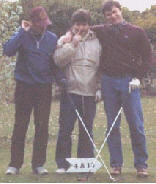 Saturday, June 22, 2002
9:00—9:30 AM Tee Off Times
Valley Forge GC
Gulph Rd, King of Prussia
For those who are not burned out from the Hogs Open, Mike "Eggs" Demiter is hosting his 1st Annual Eggs Scramble at his home course—Valley Forge Golf Club. Hogs of various levels of skill and inebriation will be teamed up for exciting prizes and awards. Contact us for more info. Eggs promises a great warm up for the evening festivities.

The Main Event


Grand Re-Opening Of
The Hog Rock Cafe

Saturday, June 22, 2002 5:00 PM
5:00 PM—Till???
121 Cardinal Drive
Conshohocken, PA
Two years in the making, the long awaited Grand Re-Opening is a conflagration of Fraternity Hogs, Softball Hogs & Myrtle Beach Golf Hogs and their main squeezes. You won't be able to pick your nose without rubbing snouts with some of the greatest Hogs in the world. Come early and stay late. See and feel the magic that is The Hog Rock Café Experience.

George Hrebien's 1st Annual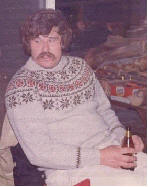 De-Tox Roundup

Sunday, June 23, 2002
Conshohocken Marriott
9:00—10:00 AM

The Super Hog of the Century and long time AA Twelve Stepper George Hrebien is inviting all his fellow dried out Hog associates and interested new Hog candidates to his first annual De-Tox Roundup. Hog Weekends are notorious for putting a lot of strain on those who are trying to restrain. Come talk out your struggles and anxiety with the Biggest Hog to ever sober up.

Greg Bentz Memorial
Brunch Buffet Challenge
Sunday, June 23, 2002
Conshohocken Marriott
10:00 AM—1:00 PM
That's right! The man who put the Round in Round Hog's Day, Greg "The Big Rig" Bentz is taking on all challengers at his 2nd Bi–Annual Brunch Buffet Challenge. Greg is pumped up and ready to go head to head with any individual or take on hog groups up to 20. Keep your fingers clear and watch the human wood chipper go through a buffet like Sherman through Georgia. Participate or enjoy the entertainment. Either way, it is an exciting way to close out your Hog Dream Weekend.