All Hogdom mourns the loss of legendary Hogs softball pitcher Stan "Righty" Clark. Stan was the oldest player when the Hogs started in 1980 and was still playing 25 years later at the age of 60. Stan won the prestigious Cy Hog award 21 times and completed 13 Iron Hog seasons. Stan also won the prestigious Hogs Open golf tournament 11 times, although he was never able to retain the belt. Best wishes to wife Jackie, the greatest Hog fan of all-time, and the rest of Stan's family. RIP Stan!
---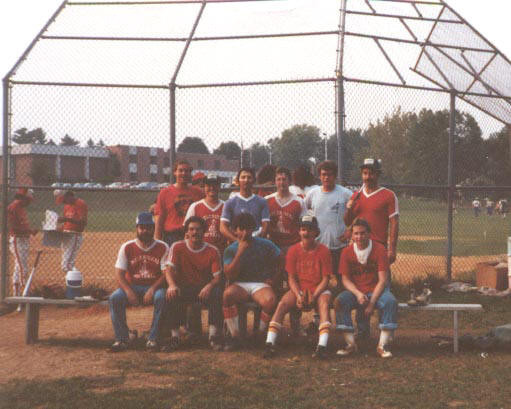 1980 Hogs Softball Team
Stan Clark (left in first row) is the team's oldest player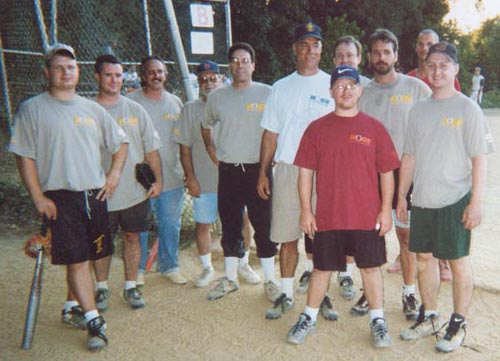 1999 Hogs Softball Team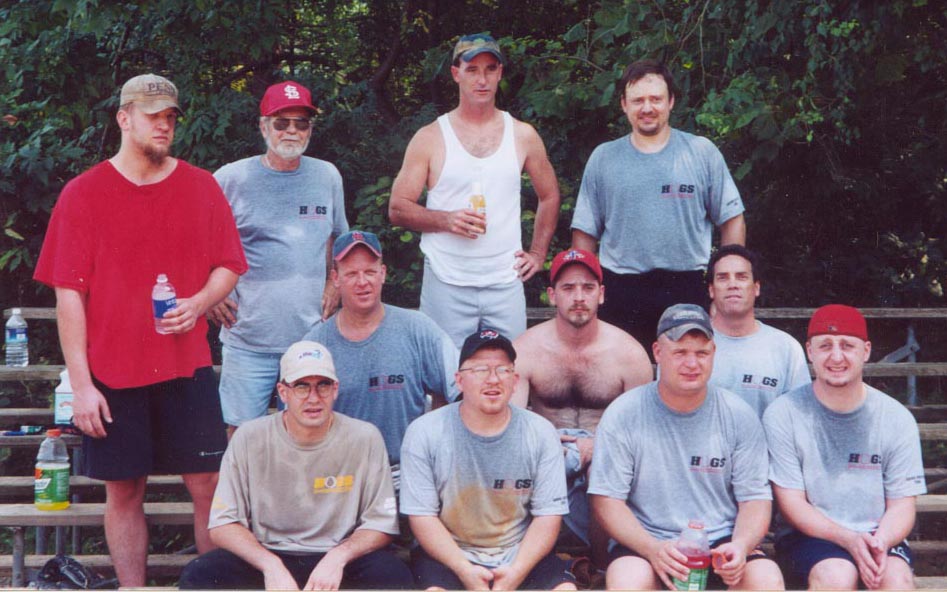 2000 Hogs Softball Team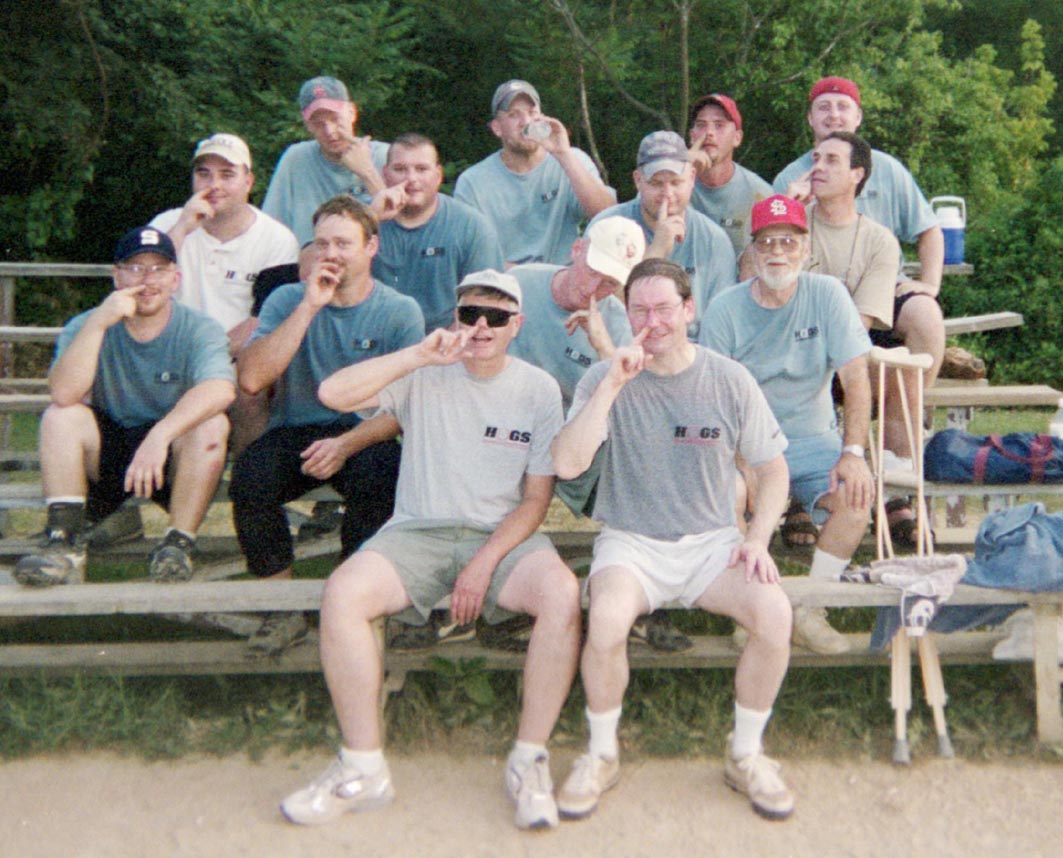 2002 Hogs Softball Team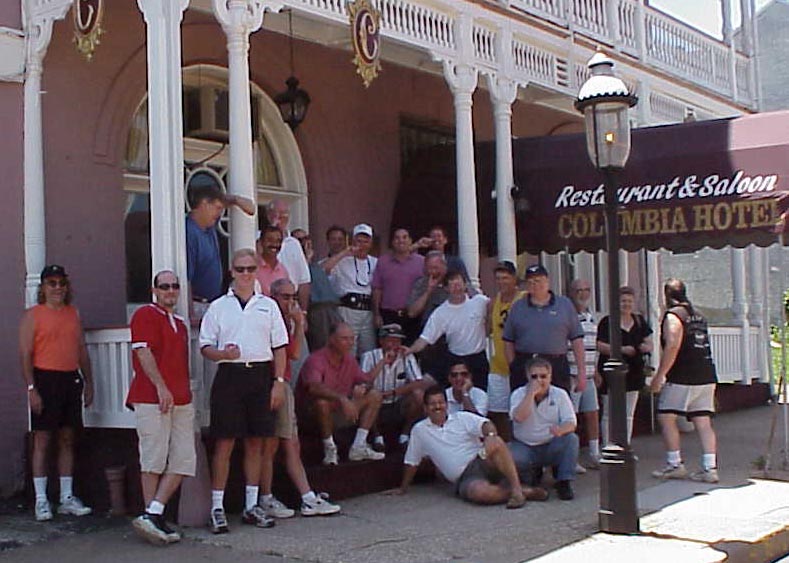 Hogs Open Luncheon - June 2000
Stan & Jackie on the right


Grand Opening - June 2000
Stan & Jackie on the far right first row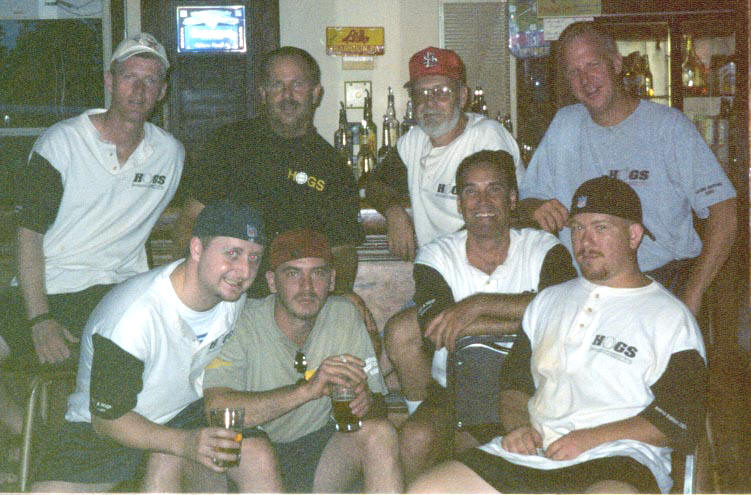 The Stables - 2001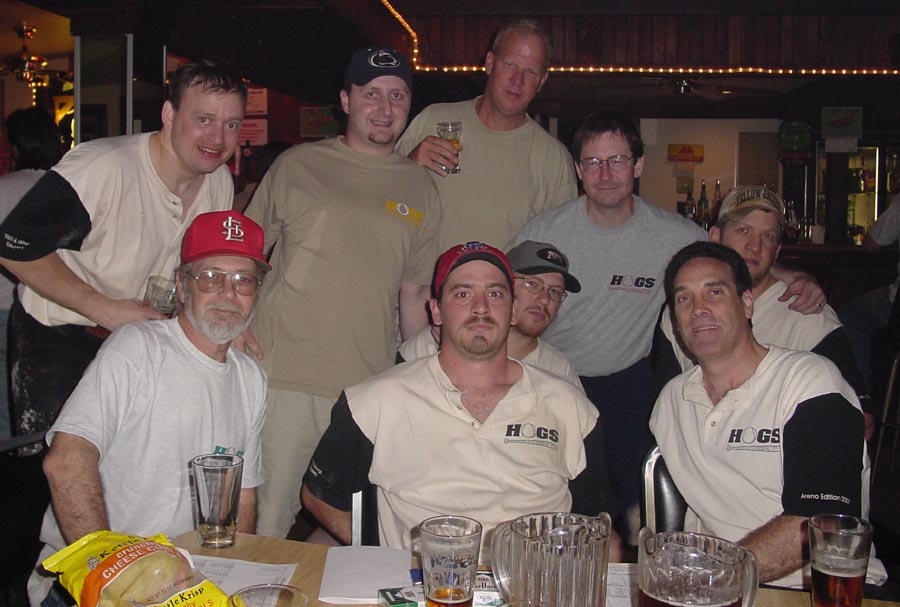 The Stables - 2001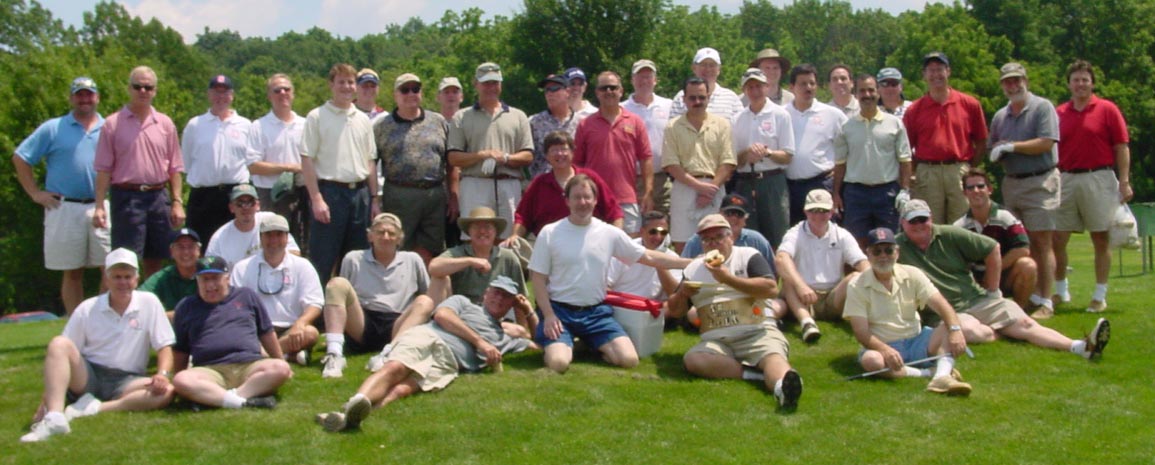 Hogs Open - 2002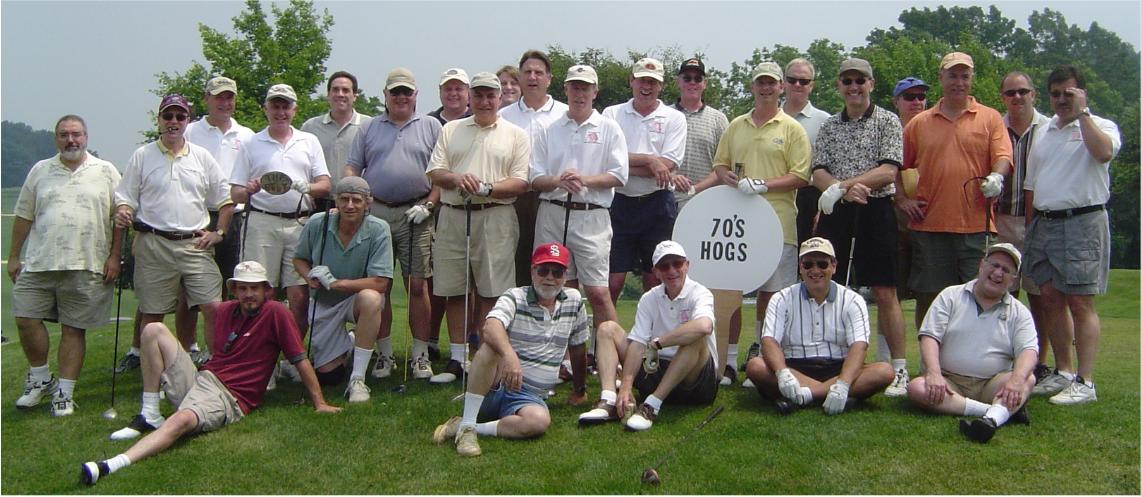 Hogs Open - 2003

Hogs Open Luncheon - 2003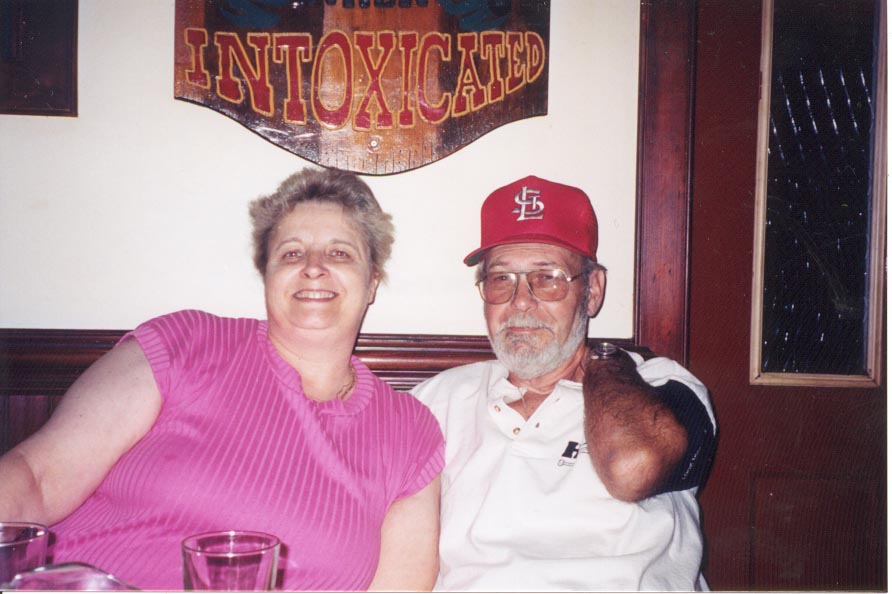 Jackie & Stan - Stables 2001

Stan & Jackie - Stables 2002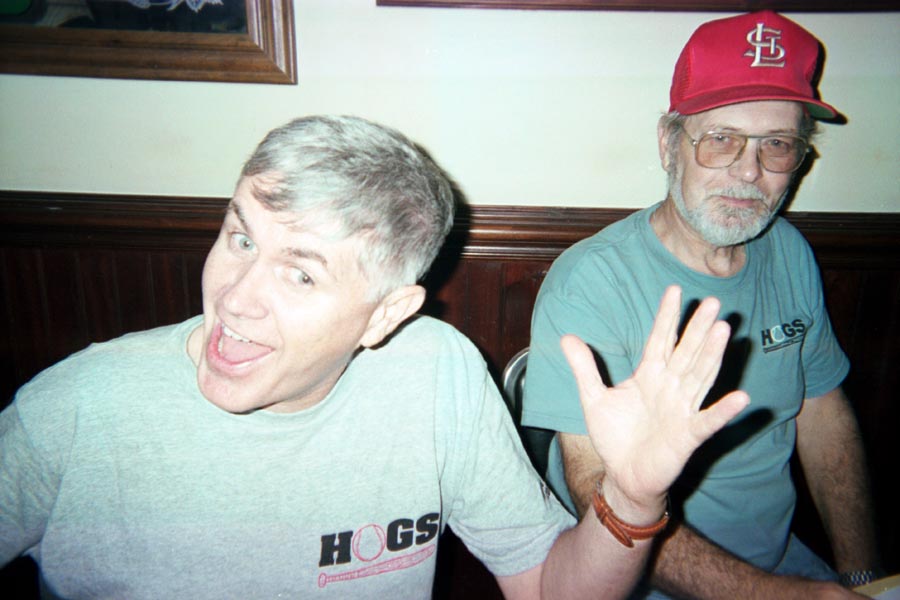 Macos & Stan - Stables 2002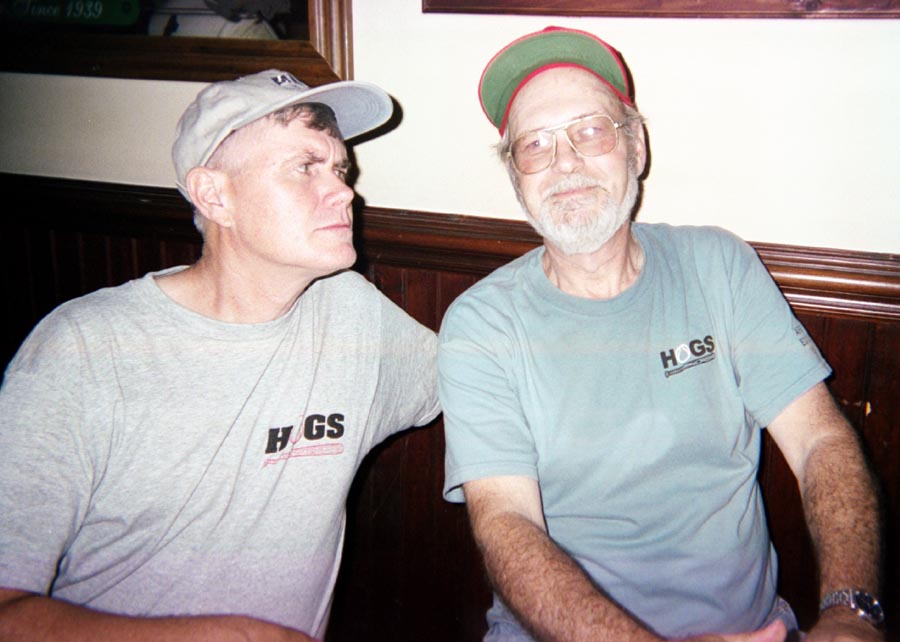 Macos & Stan - Stables 2002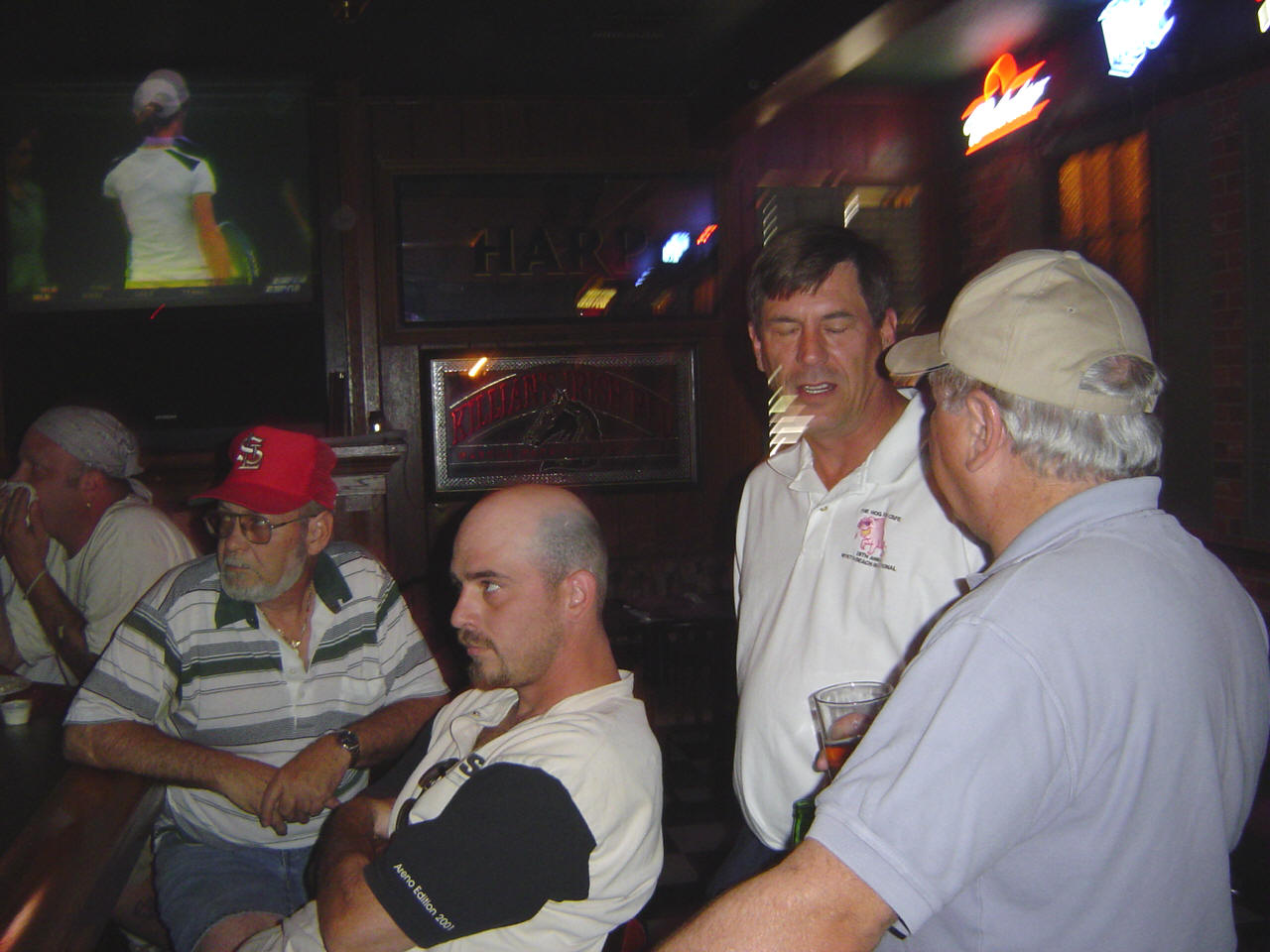 Hogs Open Luncheon - 2003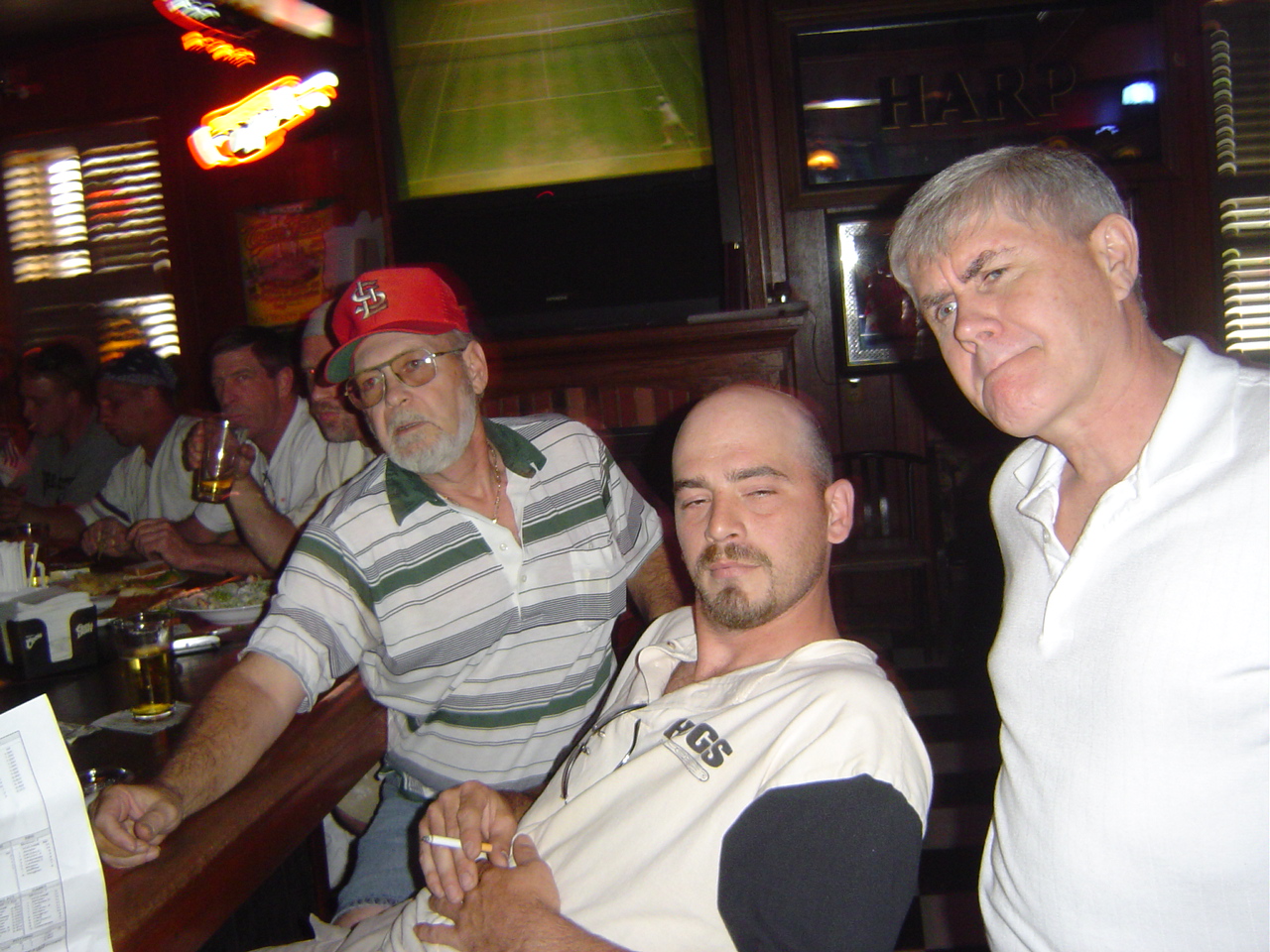 Hogs Open Luncheon - 2003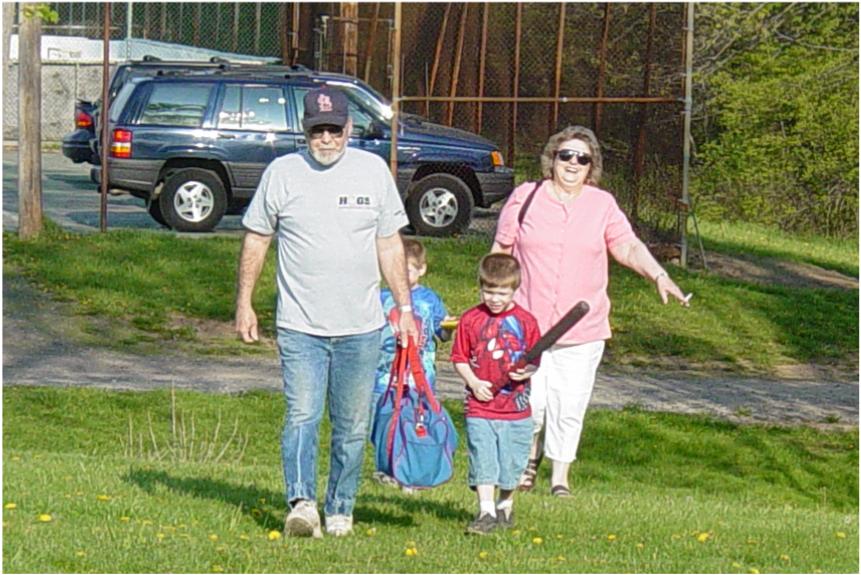 Softball Game - 2003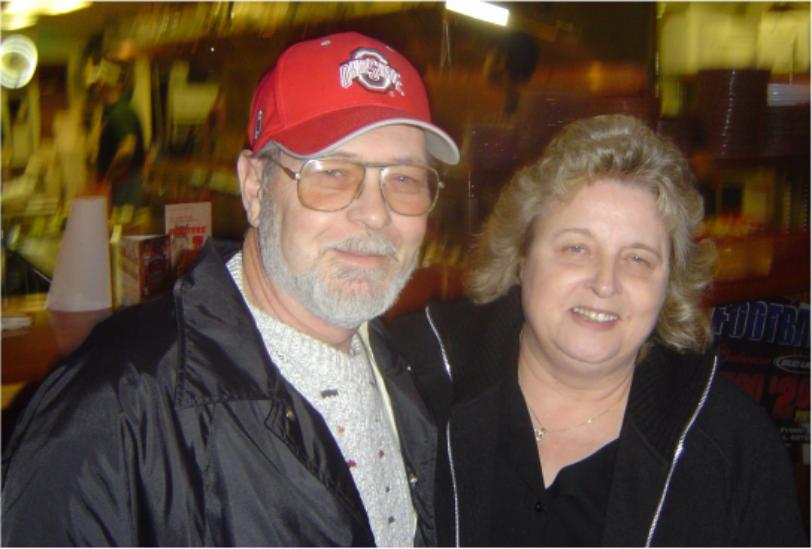 Stan & Jackie - Hooters 2003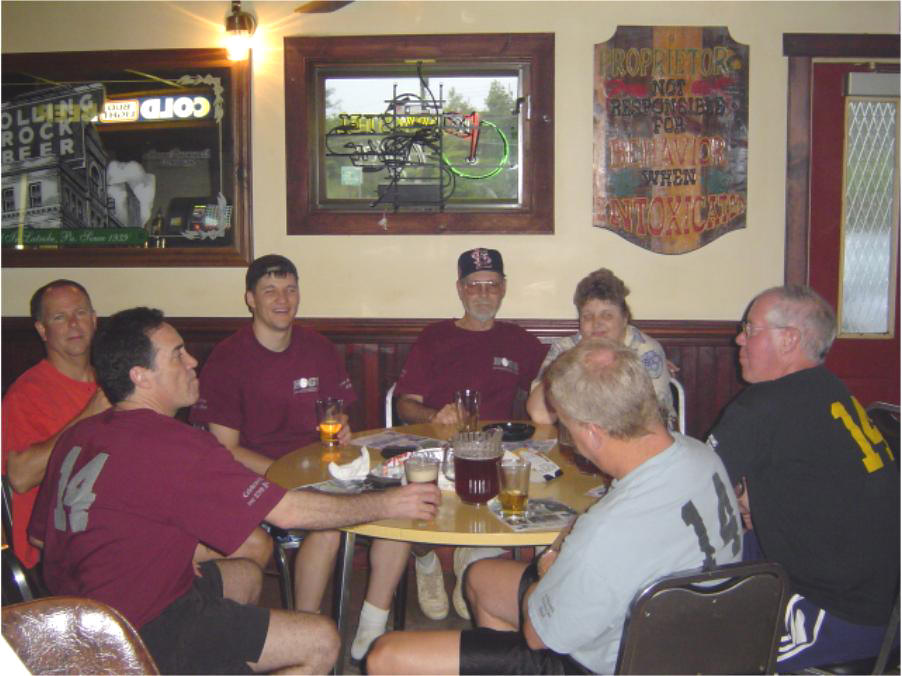 Hogs at the Stables - 2004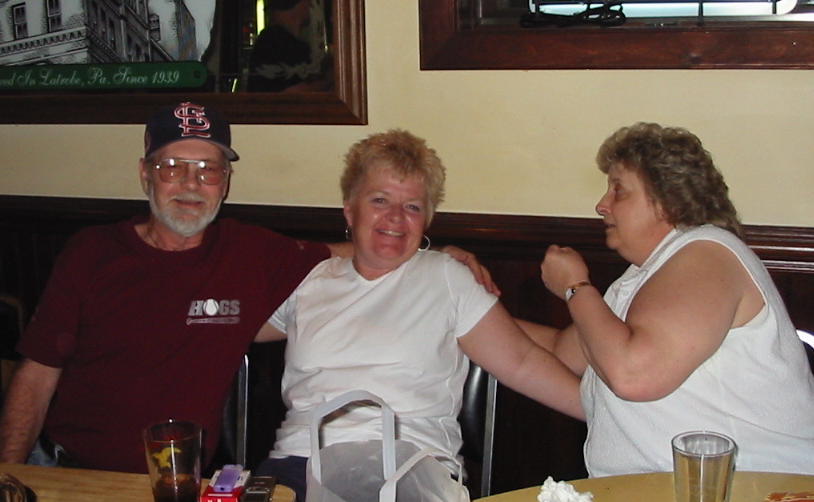 Stables - 2004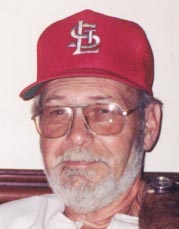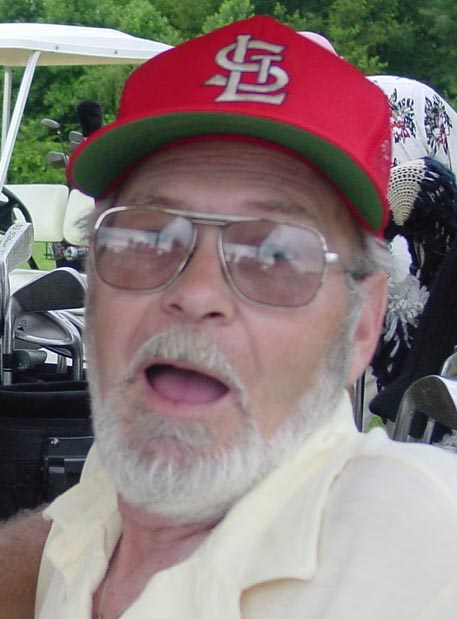 All 2001
---
STANLEY J. CLARK, 71, OF PHOENIXVILLE Stanley J. Clark, 71, husband of Jacqueline A. (Devine) Clark, of Phoenixville, PA, died on Monday, April 14, 2014 at home. Born in Fort Wayne, IN, he was the son of the late Jack C. Clark and Isabelle G. (Remaklus) Harrington.
Stanley served in the United States Air Force during the Vietnam War. He worked for S.C.M. in Phoenixville, then for LeJo's in Great Valley, PA. He was a member of Veterans of Foreign War Post 1564 in Phoenixville and the American Legion Post 482 in Phoenixville. He loved going to auctions and going to the casinos.
Surviving in addition to his wife are a son, Mark C. Clark Sr. and wife Lisa of East Coventry, PA; daughter, Deborah Ann Imrisik and husband Joseph of Cape May, NJ; six grandchildren, Jacyln, Kimberly, Mark Jr., Dale, Jeffery and Dylan; two great-grandchildren, Andrew and Kirah; two great-grandchildren on the way; brothers and sisters, John Clark and wife Pat; Neil Clark and Sandy; Michael Clark and wife Nancy; Leilani and husband Rick Ash; Robin Fetterer and husband Kenneth.
Relatives and Friends are invited to attend his Funeral Service in the Devlin Rosmos Kepp & Gatcha Funeral Home & Cremation Services, 517 S. Main Street at Fourth Avenue, Phoenixville, PA, on Wednesday, April 16, 2014 at 1 p.m. Burial will follow in St. Ann Cemetery, Phoenixville, PA. Relatives and Friends may call at the funeral home on Wednesdayafternoon from 12 to 1 p.m. In lieu of flowers contributions may be made to the Disabled American Veterans at www.dav.org. Condolences may be given to the family at www.DevlinRosmosKepp.com.