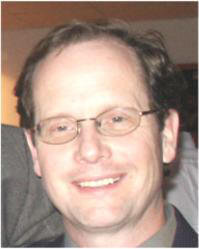 Doogie
Tom
The PED's topic is a personal one for this old ball player. The Stable Hog PED's dirty little secret was no secret. Clean honest ball players like D. Sommers, Areno, Macos, and The Peoples Player played for years on that uneven field.


The Peoples Player
We staked our claim to fame, game in game out, on grit, sweat and hard work, while the Back Acne Boys, T. Sommers, Eggy, and Pung, put up gaudy yet meaningless numbers fueled by PED's.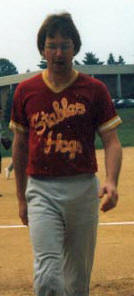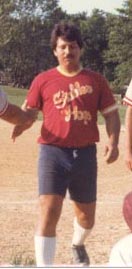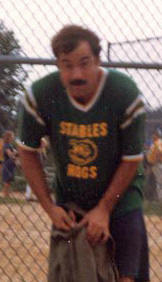 The Back Acne Boys
That a man like T. Sommers, with not an iota of athletic ability, could year in year out post those batting averages speaks for itself. It makes D. Sommers' back-to-back, decade-defining .500 seasons all the more remarkable. There is no doubt that if Areno had used steroids he could have had a double.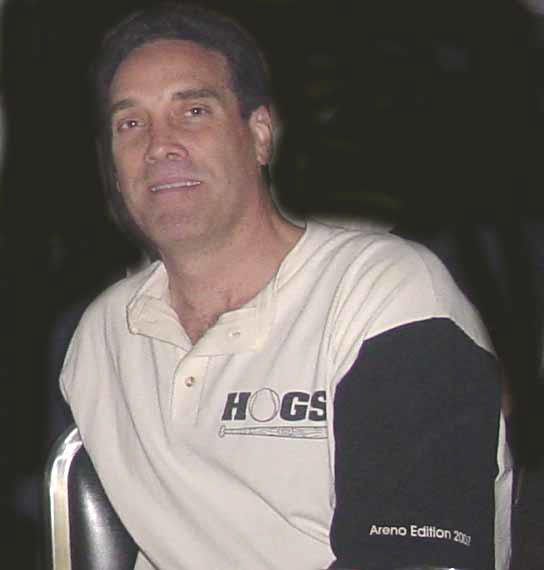 Could Have Had a Double
Doogie
---


Booze
I thought that Wild Turkey was a PED. Obviously incorrect.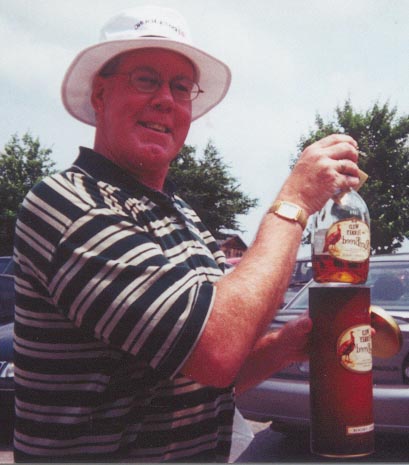 Booze's PED
Booze
---


Pung
Hey Doc, Fuck you! Next thing you'll try to tell us is that the best hitting catcher of all time, Phoenixville's Mike Piazza, used steroids.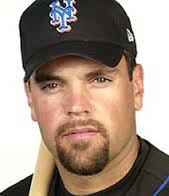 Another P'ville steroid user?
Pung
---


Bolts
I think the good Doctor has his terminology mixed up. The Hogs were classic cases of PED's users (Performance Eliminating Drugs). After 5 years at Drexel and massive exposure to 747s, Big Mothers, Ludes, weed, blow, unknown pills and just about anything else that could be smoked, swallowed, snorted or eaten, it is amazing that The Hogs were as successful (at least in the beginning) in both softball and volleyball.
The problem was that the games were an excuse to retreat to The Stables for more PED's - Gallons of stale beer, Grain-A Kazies, Hot Buttered Delicious, score checks and the eventual Mad Max drive home. Good thing we found Myrtle Beach as a replacement attempt to display failing skills but plenty of PED's.
It is no surprise that The Hogs are now prime candidates for the miracles of modern medicine - stents, replacement knees, removal of major organs, cancer and the obvious onset of dementia among the former players.
Thank God for medical marijuana, who knew we were so far ahead of the curve
Bolts
---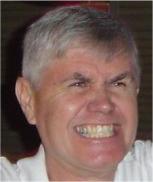 Macos
Fellow Stable Hogs
Now that the door to the past has been opened, it would be unconscionable to deride the alleged use of PED's without bringing up the name of the man that forced this sad scourge upon such a storied franchise. You only need to look at the first year of The Stable Hogs in 1980 to find the true culprit. Charles Kopp, a.k.a. Chas, Bee-Bopp & The Boppbino was the man who use of PED's make Barry Bonds look like someone struggling to make the Mendoza Line.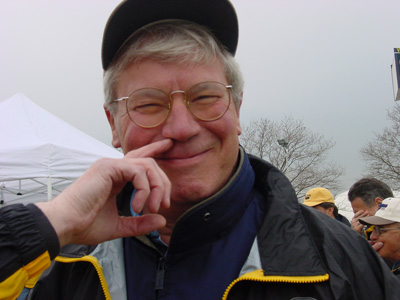 The Boppbino
In Kopp's only year with the Stable Hogs he lead the team in every power hitting category there is: Slugging Percentage - 1.167, Home Runs - 8, Doubles - 8, Triples - 4, Total Extra Base Hits - 20 and Total Bases - 70; in addition leading the team in: Batting Average - .500 and On-Base Average - .484. This was at a time when the Y League was actually competitive and there was an "A" League and a "B" League. Not the last 15 years of one league, with few teams and so void of talent that Jerry's Kids could make the playoffs.
Kopp's blatant use of PED's to pad his stats was the catalyst for others. So what? Do you think other teams were just sitting back and taking the lickings we put on them? You can't believe we would every have "Owned 1810 Barn", or swept those PED juggernauts Harlans Beverage in 1983 without a little help from our friends!
It was a different era back when Zip was coaching the team. It was kill or be killed. Today's Stable Hogs couldn't win two games in the 1980's. Who couldn't get a hit these days with all of the fielders too busy checking their text messages or following Justin Beiber's tweets to catch a ball. Stan Clark would be rolling over in his grave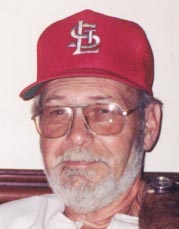 Rolling Over in his Grave
if he had to look at the sad state of affairs Coach Andy has allowed this team to descend into.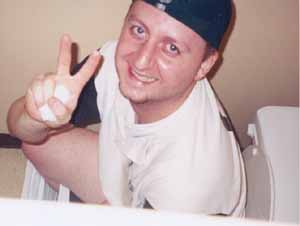 Coach Andy
He couldn't even manage his own players which eventually lead to Owner Bill Dungee kicking them out of his bar and putting it up for sale.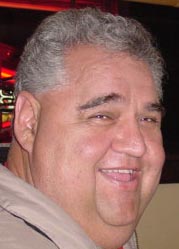 Owner Bill
I can't speak for all the retired Hogs, but I'd rather have PED's than AND'ys! Maybe it's time for someone to lead the team that can supply them with the tools they need to be contenders. There is only one Hog that could put the "D" back into the Hogs PED's and that is Jeff Nixon!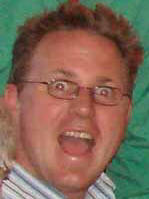 Nixon
Macos
---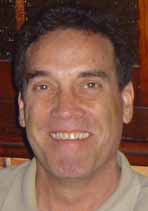 Areno
Someone has to come to Andy's defense. I'm no F. Lee, but I know a Hog who needs representing when I see one. I must defend Andy from this character assassination perpetrated by the previous writer. Andy is the current straw that stirs the Hogs' drink.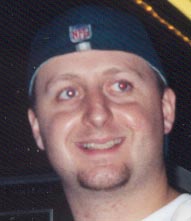 Hogs Straw
Sure he's pathetic and he runs like someone from the previous generation, not someone from the next generation. He does have the distinction of being voted 'Rookie of the Year'...Now, did he buy those votes by buying more beer than any other Hog? Perhaps...but when the chant went out 'One more'...did he not bring 'two more' to the tables? Slack needs to be given. Just because he can't hit, run or field doesn't mean he can't lead the team. Those who can hit...hit. Those who can't carry a clip board.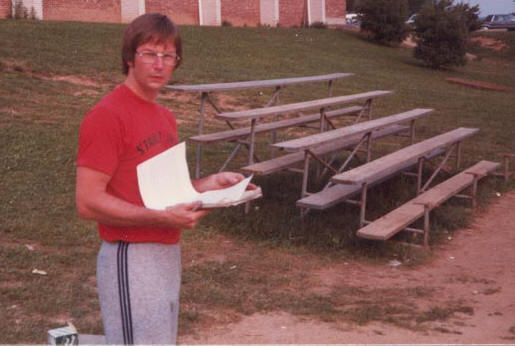 Clipboard Carrier
Although Eggs was an error, from Zip to Areno to present day Andy, the managerial lineage is highly accomplished and well respected.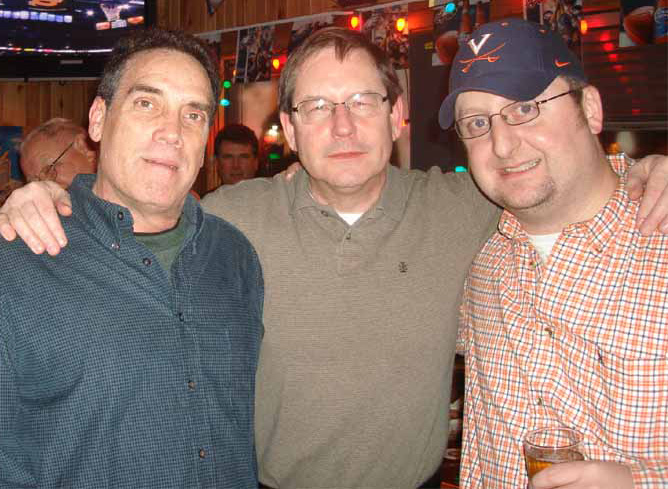 Highly Accomplished Managerial Lineage
He shouldn't be judged by wins or loses but by how he keeps the Hog spirit and tradition alive. Asking Andy's young guns to live up to the paramount status of the old guard is impractical if not impossible.

And "....I have a plaque and trophies to prove it".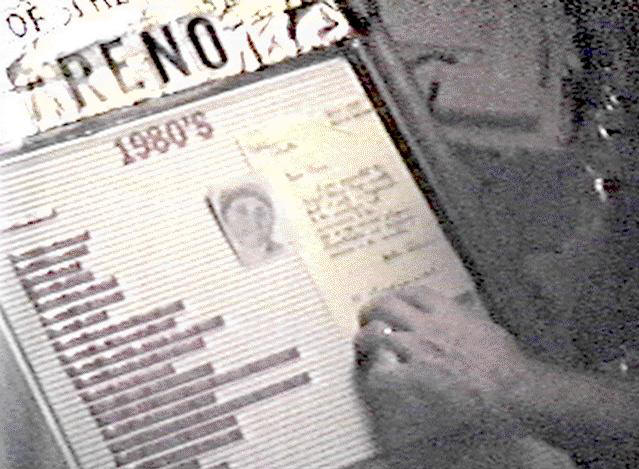 Hog of the Decade Plaque
BTW Andy, you don't have to thank me for this endorsement.
Areno #14
---


Booze
Can't hit, run or field? Sounds like the Hog Triple Crown.
Booze #14
---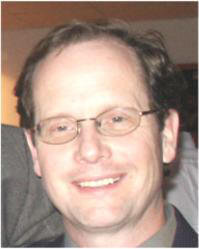 Doogie
Fallen One
As one witness after another chimes in confirming the use of steroids by the Back Acne Boppers it is obvious that action must be taken. It is time to revoke all of Zip's tarnished batting titles and all of Eggy's festering home run titles. The squeaky clean runner-ups should at last receive the honor that they were robbed of years ago. The parallels to the Sandusky Penn State child-raping scandal are all too obvious. The difference is that on this disgrace Paterno a.k.a. Zip was directly involved.
That is all
Doogie
---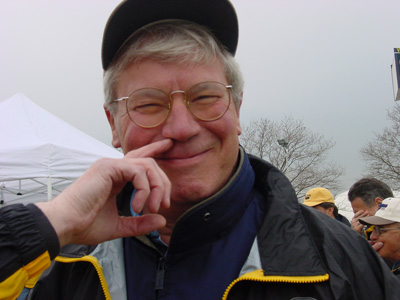 Bee-Bop
Let's Play Two.
Bee-Bop
---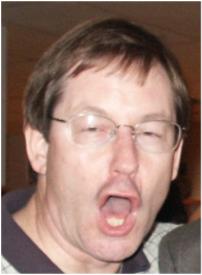 Zip
Dear Hogs,
As founder and first manager of this legendary softball franchise, there's a lot to be proud of here.
First let me defend myself from the accusations from my jealous little brother Doogie. It is true that my hitting stats, year in year out, were remarkable. It is hard to believe anyone could compile 14 years hitting .500 or better with six batting titles, five MVH's, and a lifetime on-base average of .525 without the aid of drugs. And I'm not ashamed to admit I did plenty of drugs during my career. Many players will remember my drug testing policy for rookies where I insisted on personally testing all their drugs. However, the drugs involved were not PED's like steroids, but the Performance Eliminating Drugs that Bolts so eloquently summarized. But I should thank Doogie for putting me in the same league as our two greatest sluggers of the 1980s, Pung and Eggy. High compliments indeed.
The accusation that the legendary Bee-Bop had to be on steroids to compile his Barry Bonds-like stats in 1980 is more credible. If I had known it was steroids that caused Bee Bop's amazing year, I would have insisted he pass them around to his teammates.
And finally the cheap shots about current manager Andy have been well earned. There is no way the Hogs could have compiled the world-record 25 consecutive years below .500 without his leadership and amazing lack of softball talent. But there is no way the Hogs would still be playing without Andy's amazing ability to dig up mediocre softball players who prioritize the bar over winning. It's hard to argue with Areno that Andy continues a 35-year Hogs tradition of great managerial lineage.
Zip - Hogs Softball Team Founder
---