Is a Hog worth saving? Probably not. But when it comes to legendary Super-Hog Booze well then that is a different story.

Coinciding with the death of Michael Jackson has been the death of Booze's golf game. The golf world has not seen such a reversal of fortune since David Duvall went in the tank. Locally, the sports talk call-in shows have been dominated but two questions. What is wrong with Lidge? What is wrong with Booze?

With less than two weeks to go until Myrtle Beach Booze is pulling out all of the stops in order to right the ship. He has enlisted a group of all-star Hogs and a celebrity to re-train him in all of the basics. Here is a description of his ambitious 7-Day Reclamation Project complete with Course Title and (Instructor).
---
Booze Reclamation Project
Day 1 AM - Getting the right mix (Jimmy)
PM - Hit it long and hit it straight (F. Lee)
---
Day 2 AM – Third World commerce and interstate transport (Vinny and Wendall)
PM – How to score free alcohol (Danny Z)
---
Day 3 AM – Counting backwards from 10 (David Letterman)
PM – Hitting from the forward tees with pride and dignity (The Real McVeigh)
---
Day 4 AM – How to always hit last off the tee and other slow play suggestions (Shane)
PM – What not to do in the short game (Dave)
---
Day 5 AM – Par 3 accuracy (Eddie Money)
PM – Sandbagging (Eddie Money)

---
Day 6 AM – Wardrobe consultation (Doc Wundy)
PM – All the old fraternity stories (Kat)
---
Day 7 AM – Sensitivity Training (Macos)
PM – If all else fails, how not to show up (The Chairman)
---
The man who has saved so many others (see Boozus videos) is now in the fight of his life to save himself. Fellow Hogs….. We have the technology. We can rebuild him. Let's get down to work.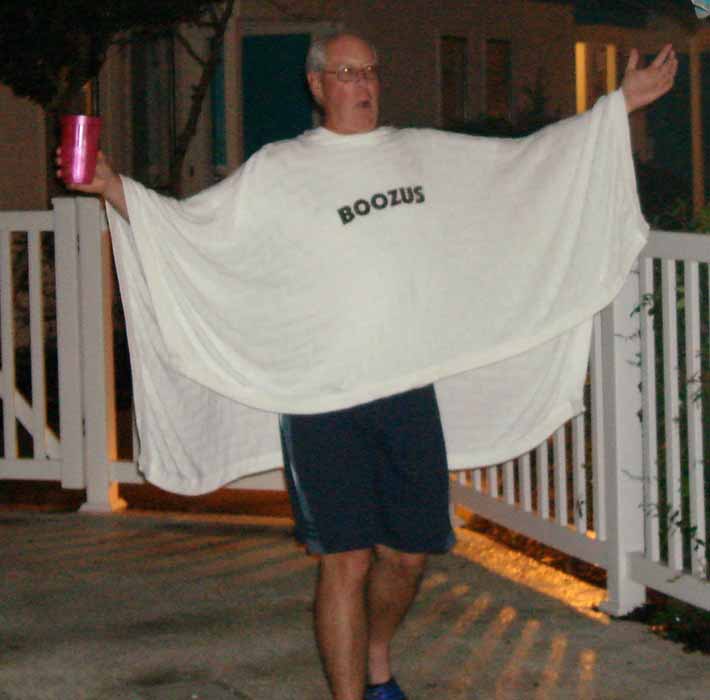 Let's Rebuild Him