Myrtle Beach Anxiously Awaits
Chairman's 2004 Address
Everyone at Myrtle Beach is talking about just one thing this week, The Chairman's Address. On Thursday night, The Chairman will give his annual address to the Asshole Advisory Council. The Chairman's Announcer, Zip, can't wait to get the crowd pumped up.
<![if !vml]>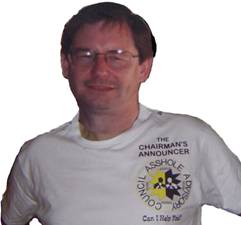 <![endif]>
The Chairman's Announcer – Practicing All Year
"I have been practicing my countdown routine all year. This is a big responsibility. Not everyone can say, The Chairman will be speaking in 10 minutes! The Chairman gets very upset if the crowd is not in a frenzy when he takes the stage."
<![if !vml]>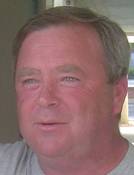 <![endif]>
Gets Upset Without Frenzy
As for The Chairman himself, he is equally anxious. Anzio told us, "I have been waiting all year to address my fellow council members and kick off our annual recruiting drive.
<![if !vml]>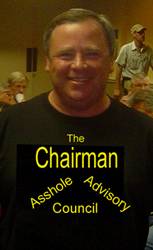 <![endif]>
The Chairman
"Last year was such a huge success. We had assholes coming out our ass.
<![if !vml]>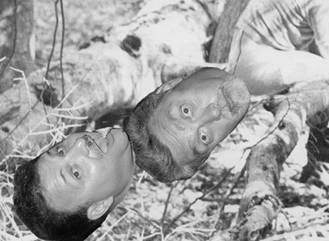 <![endif]>
Assholes Coming Out The Ass
I can't wait to get back. Myrtle Beach is the perfect place to kick off our membership drive. You couldn't swing a dead cat without hitting an asshole down there. I am expecting another record turn out. There should be assholes coming from all over the country.
<![if !vml]>

<![endif]><![if !vml]>
<![endif]><![if !vml]>

<![endif]><![if !vml]>

<![endif]><![if !vml]>

<![endif]>
Assholes From Across the Country
We asked The Chairman what would be the topic of his speech this year. He eagerly replied, "First, I will be promoting our new logo. We have been looking for something that symbolizes our mission, Assholes Helping Assholes. We will be providing all members with their own T-shirt with our new logo. I want to see the whole audience in uniform to help our recruiting drive."
<![if !vml]>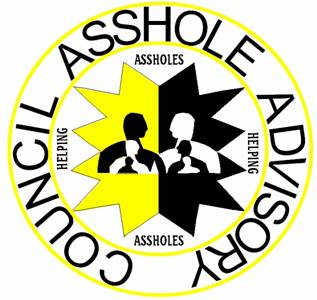 <![endif]>
New Logo to Help Recruiting
"Second, I will be plugging my new book. Last year, everyone couldn't get enough copies of my best seller, Big–Bigger–Biggest.
<![if !vml]>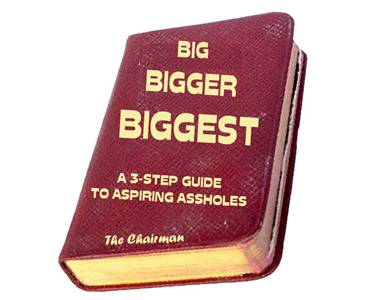 <![endif]>
This year I will be talking about my new book, Can I Help You? The subtitle is Assholes Are People Too! Our motto is Assholes Helping Assholes. As a service organization, we should be reaching out to every asshole we can find and find ways to support them. If they are stumbling drunk, get them drunker. If they are making assholes of themselves, encourage them in any way you can. We desperately need to band together. Nobody loves an asshole except another asshole, so we have to learn to love one another.
<![if !vml]>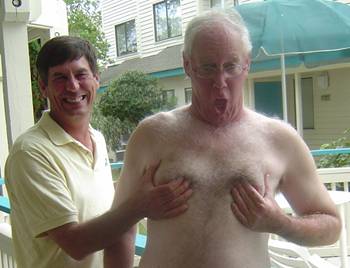 <![endif]>
Assholes Learning To Love One Another
I know I can count on all you Myrtle Beach assholes to support our annual recruiting drive. Most importantly, make sure to support me, The Chairman. I've already pissed away all the residuals from my first book so I'm counting on you to make my second book a best seller. I'm confident that there are enough assholes out there to make this happen."
<![if !vml]>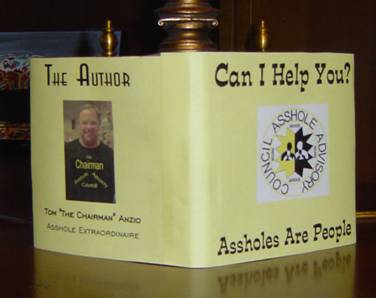 <![endif]>
Chairman's New Book
The Chairman confirmed he will be autographing his new book at the Thursday Myrtle Beach extravaganza. Make sure you don't miss this historic event or you will be personally bitch slapped by the Chairman.
<![if !vml]>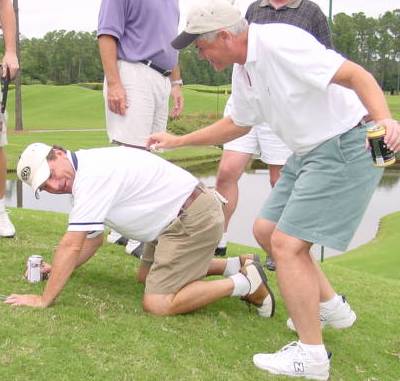 <![endif]>
Bitch Slapping For No Shows