Ed Johnes – Natural Born Killer
Hog Rock News is shocked about the nefarious allegations against fellow Hog, Ed Johnes.
<![if !vml]>

<![endif]>
Subject of
Nefarious Allegations
To determine the real truth, we have sent out Hog Rock's crackerjack Investigative Reporter Tom McVeigh. Unlike Dan Rather and 60 Minutes, McVeigh was able to get the inside story without the use of forged documents. His secret: Ed Johnes is his brother-in-law. Despite suffering from a severe case of constipation, McVeigh was able to file the following shocking true story:
<![if !vml]>

<![endif]>
Constipated Investigative Reporter
New Port Richey, Florida – To get to the bottom of the shocking allegations, my first order of business was to review the credibility of the accusers. It quickly became apparent that Mr. Johnes' club-abuse accusers are all of questionable backgrounds.
<![if !vml]>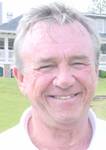 <![endif]><![if !vml]>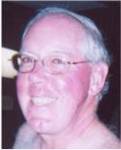 <![endif]><![if !vml]>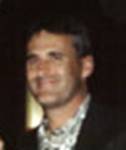 <![endif]>
Accusers with Questionable Backgrounds
Let us start with Rick Larkins. Mr. Larkins has long been Mr. Johnes' "Bitch" during the various tournaments at Myrtle Beach and ensuing side bets.
<![if !vml]>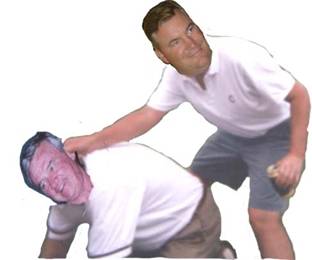 <![endif]>
Johnes' Bitch Rick Larkins
I found that Larkins has lost so many times to Mr. Johnes that he was forced to sell himself into slavery as his indentured servant. At night, Larkins must stand in front of Mr. Johnes' driveway holding a lantern. Surly he would have motive for trying to defame Mr. Johnes.
<![if !vml]>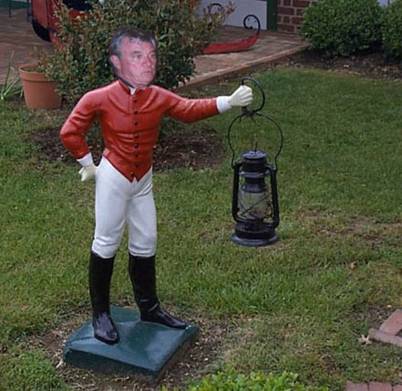 <![endif]>
Lawn Jockey Larkins – Johnes Indentured Servant
Next in line is Booze. Anyone who has spent five minutes with this man knows he is prone to be in a constant state of inebriation. Anyone could easily buy this man off for a shot and a beer.
<![if !vml]>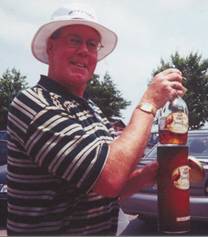 <![endif]>
Always Drunk
Last is this Bait Boy, Jere Gulau. Bait Boys by nature are bottom dwellers in the human food chain.
<![if !vml]>

<![endif]>
Bottom Dwelling Bait Boy
Living off fish entrails and meager tips, they have fewer scruples than a cabin boy on Elton John's yacht.
<![if !vml]>

<![endif]>
Loves Cabin Boys
In spite of each individual's questionable background, I knew there must be something behind these charges against Mr. Johnes. What I found was nothing less than shocking. I checked with the New Port Richey police to see if they had responded to any complaints against club abusers. Sergeant Smails shook his head between bites of his Whopper.
<![if !vml]>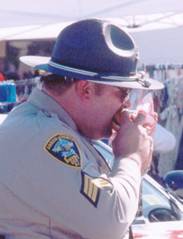 <![endif]>
Sergeant Smails – New Port Richey PD
He told me that his department has a file on Ed Johnes "Thicker than John Wayne Gacy's. The both have the same M.O."
<![if !vml]>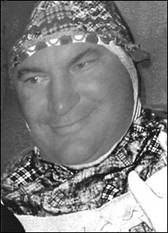 <![endif]><![if !vml]>
<![endif]><![if !vml]>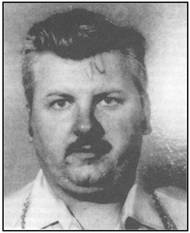 <![endif]>
John Wayne Gacy and Ed Johnes – Similar Methods of Operation
He pulled out photos of several of Ed Johnes' clubs that had been abused. First he showed us a mangled Ping 8-iron, whom Mr. Johnes called Eighty. "Only a rabid animal would do this kind of harm to a golf club."
<![if !vml]>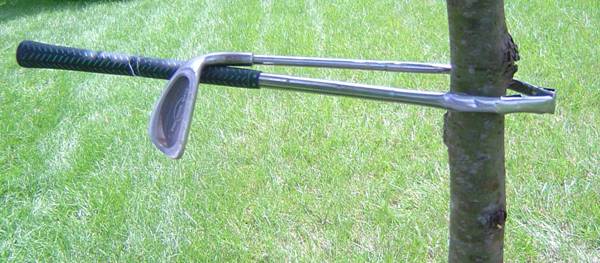 <![endif]>
"Eighty" – Rabid Animal Wrath
He also showed us pictures of Pingy that was taken from Pingy's hospital bed after a weekend of abuse by Mr. Johnes.
<![if !vml]>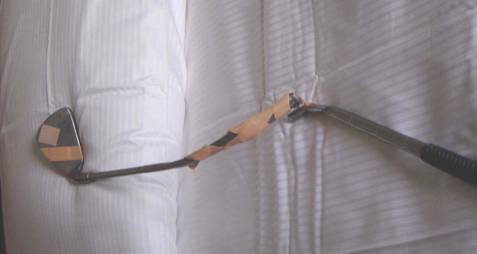 <![endif]>
Bandaged Pingy in Hospital Bed
This club is lucky if it ever makes it back to a chip and putt course.
Sergeant Smails explained, "We have been trying to put Mr. Johnes away for years. He has been arrested many times, but we always end up dropping the charges."
<![if !vml]>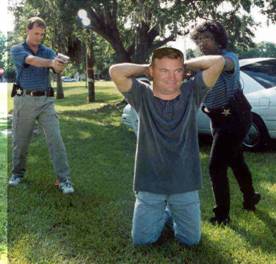 <![endif]>
One of Johnes' Many Arrests
"When he walks into a pro shop, you can hear all the clubs rattle in fear that he will select one of them for his next victim. The problem is he keeps them throttled with his fear tactics. None of them will talk. We are hoping to catch him in the act some day, and we are looking for anyone who would be willing to testify against him."
<![if !vml]>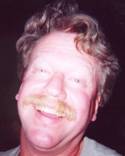 <![endif]> <![if !vml]>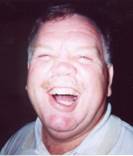 <![endif]> <![if !vml]>
<![endif]>
Looking for People Willing to Testify?
I must warn you, the last person who attempted to do this ended up with a Big Bertha driver up their ass that was bigger than Too Fat Jones' Head. The man later refused to testify.
<![if !vml]>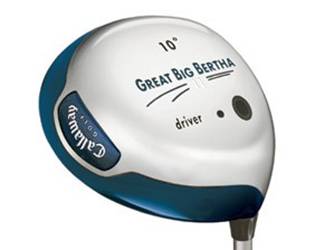 <![endif]> <![if !vml]>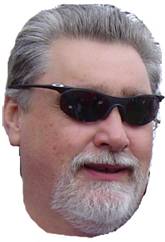 <![endif]>
Painful Rectal Recipient Big Headed Hog
Be careful with this man, he is very dangerous. Among golf clubs of all brands he has been called "A Natural Born Killer".
<![if !vml]>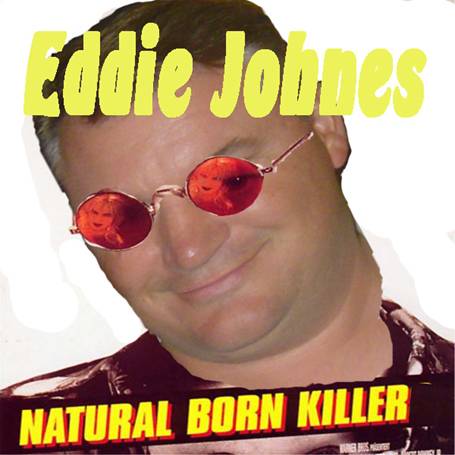 <![endif]>
---