---
Super Hog Jeopardy - 1999
by Macos and Zip
---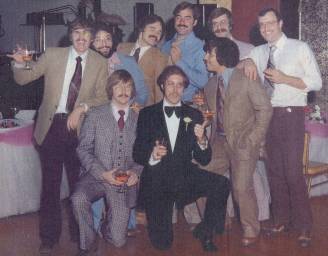 Name the missing Superhog and the Pretender*
Remember when every down was fourth down?
When volleyball was played in the living-room?
When the rugs were over the windows, not on the floor?
When Dirt's birthday parties were full-contact events?
Relive these memories and many more in the latest Sta-Hogâ production, Super Hog Jeopardy! Our version is similar to the popular game show except, of course, it's bigger. We offer not two but four rounds, not six categories but seven, and our prizes are much bigger than money.
Unfortunately, we can assume no responsibility for the accuracy of our questions. After all, we were hammered then and we're approaching our Ronald Reagan years now. To help prepare you for Superhog Jeopardy, the following Superhog historical summary is provided.
| | | |
| --- | --- | --- |
| Hog of the Year | SuperHogs | Famous Dates in Hog History |
| 1973 Zip | Zip* | Oct. 12, 1973 – Superhogs Created |
| 1974 Zip | George* | Nov. 9, 1973 – Brainfry I – 49th Street |
| 1975 George | Pung* | Nov. 1973 – Dirt added as Superhog |
| 1976 Dirt | Otto* | March 1974 – Benny added as Superhog |
| 1977 George | Eggy* | July 1974 – Brainfry II – 49th Street |
| 1978 Otto | Booze* | Nov. 1974 – Dirt's 25th Birthday - Jailhouse |
| 1979 Eggs | Macos* | Nov. 1975 – Dirt's 26th Birthday – Cavanaugh's |
| 1980 Macos | Dirt | July 29, 1978 – Brainfry III – Sherwood |
| 1981 Pung | Benny | April 1988 – Brainfry IV – Pung's Reception |
| 1982-98 Not Booze | *Originals | Jan. 1999 – Superhog Jeopardy Introduced |
*Missing - Dirt, Pretender - Jammer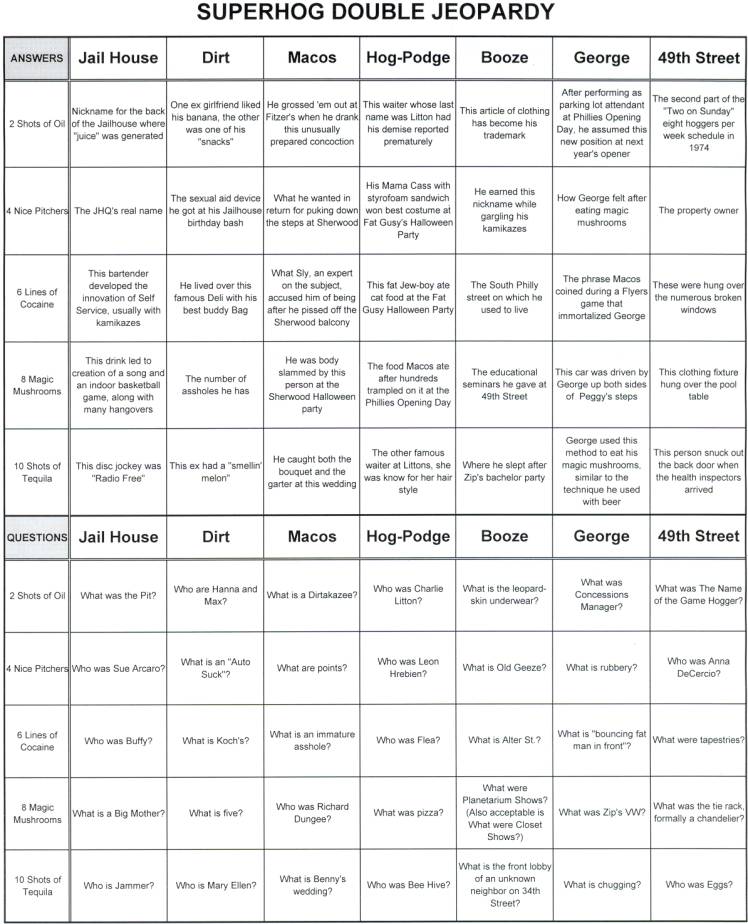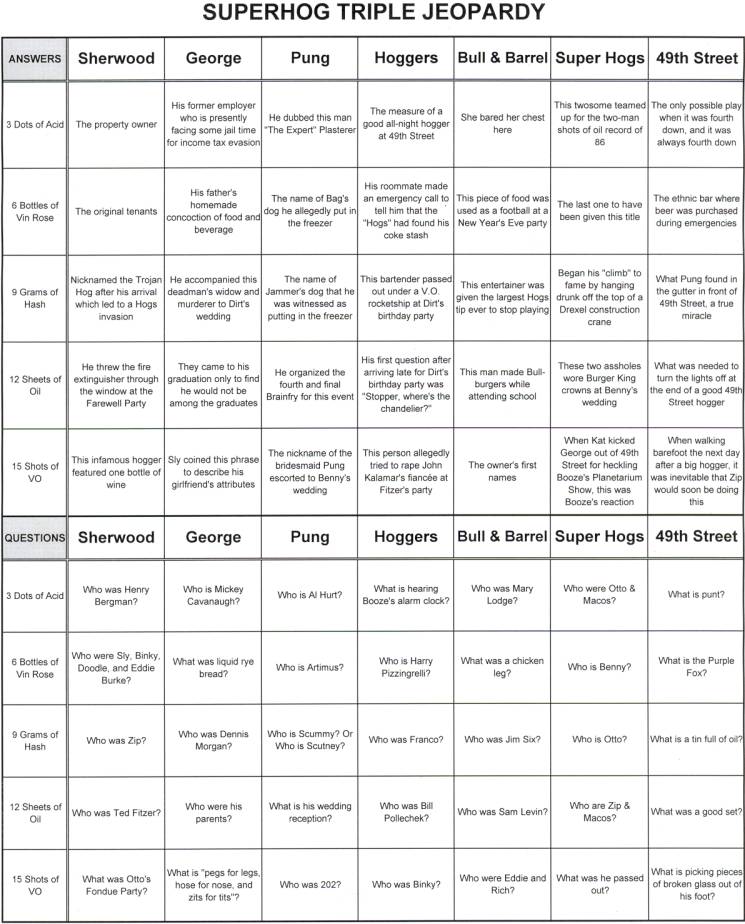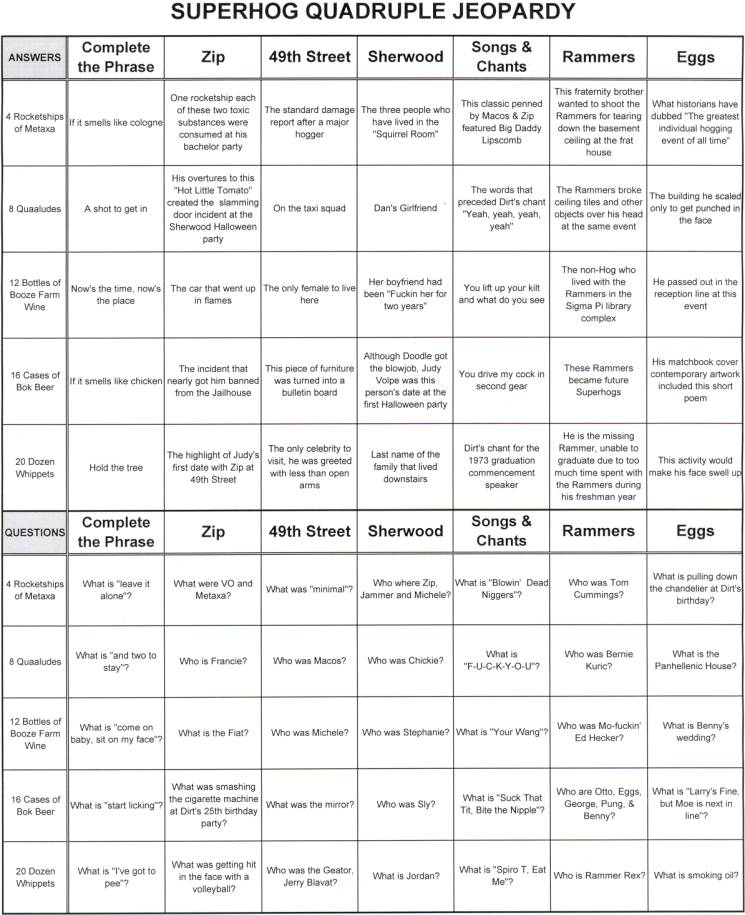 ---