Hogs Finish Season 10-9
Rugh Wins Triple Crown, Breaks Five Season Records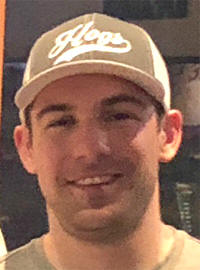 Rewrites Record Book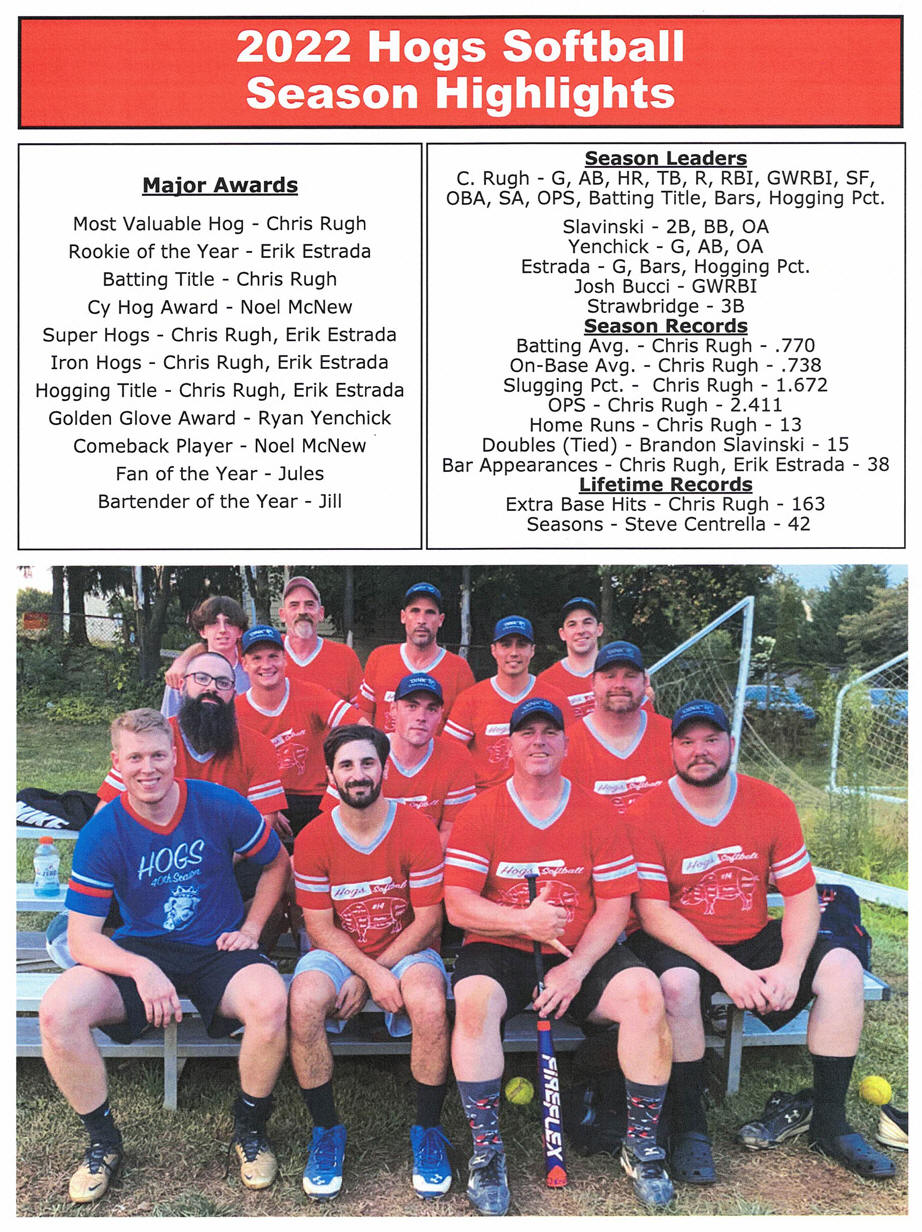 2022 Hogs Team Picture
The 2022 Hogs finished their 42nd season above .500 for the first time since 2018, winning an 11-10 playoff game thriller over Stride before being eliminated by Hackers. The Hogs finished in 4th place out of 10 teams with a 10-9 record.
Manager Chris Rugh broke five season records, all already held by him, including batting average (hitting a ridiculous .770), on-base average, slugging pct., OPS and home runs. Rugh also won his third triple crown, seventh straight MVH award, and achieved a Super Hog season with a perfect 38 bar appearances in 19 games.
Eric Estrada ran away with the Rookie of the Year award hitting .500 and more importantly, a Super Hog season with a perfect 38 bar appearances in 19 games.
---
48th Annual
Dirt's Phillies Opening Day



2022 Opening Day Group
Brand New Pictures
---
23rd Annual
Hooters Christmas Party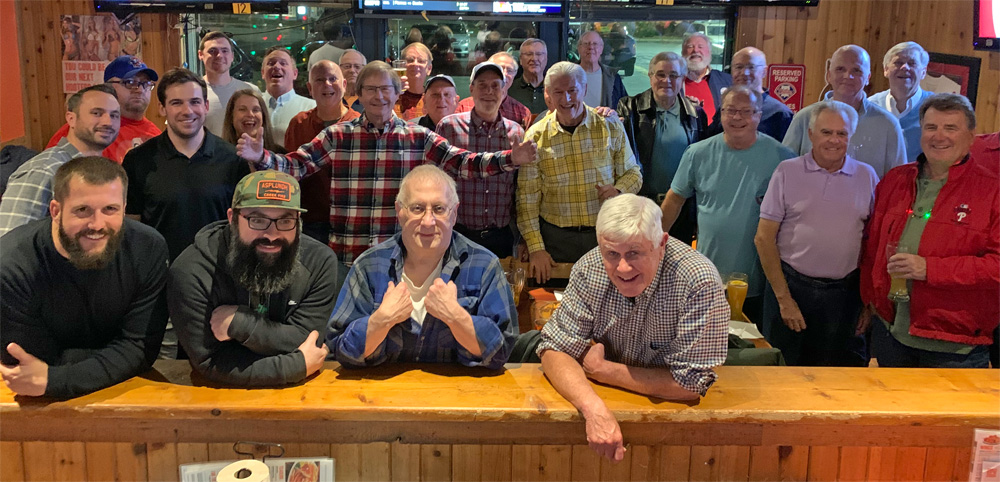 2021 Hooters Group
Brand New Pictures
---
40th Annual
Myrtle Beach Golf Classic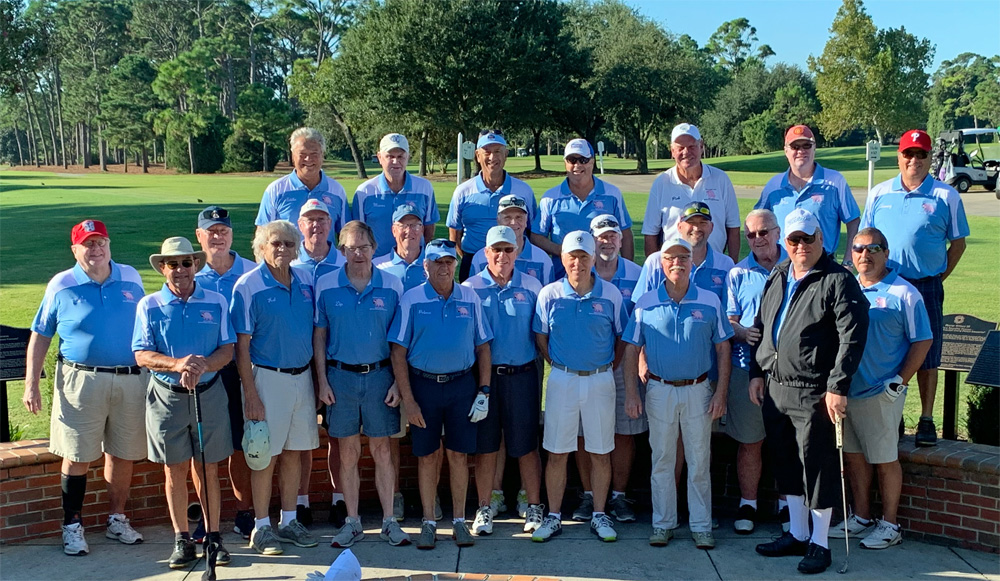 2021 Myrtle Beach Group
Brand New Pictures
---
Spirit of '76
Hogs Lose Playoff Opener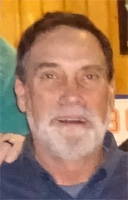 The first image that came to this observer's mind was the famous painting depicting the Fife and Drum soldiers marching home after battle during the Revolutionary War. Injuries have been mounting up and taking its toll on this rag-tag team of Hogs. Coach Crew was forced to go to the Hogs' Farm system and call up Ellis 'The Ringer' for this play-off game. Lethargy and lackluster spirit seemed to be the order of the day even under the influence of team leader Straw who was unable to rally his teammates as we succumbed to the Hackers in the first round of the playoffs.
We could have used the indispensable 'intangibles'
that Cough brings to the team, but he was on paternity leave. Injuries and vacations also wreaked havoc on the lineup. Joe 'Don't Throw' Bucci covered for a vacationing Nixon at second base. Nixon who ?
Bob 'The Bear' Speer filled in at 1st base for Booch who also was out of town with family. Bob who expected to sit out the nights' activities along side the Hog's OG's (Pung and Areno) was forced into action. He discarded his ankle bracelet tracker ( BTW ...he claims an ankle brace/boot) to round out the roster.
Billy is now our designated 'designated runner'. The only time he wasn't substituting running was when he was running for himself. That time actually did not turn out for the best as he was gunned down at the plate after running through the non-existent third base coach's stop sign. Come on Billy !

Brandon picked up another outfield assist as his throw to Crew and then to Straw at the plate left the Hacker runner face down in the dirt after getting the thumb. That was one of two exciting put-outs at the plate as another foolish Hacker got caught in
a perfectly-executed rundown and was tagged out with a sweep tag as Straw was able to hold on to his glove and the ball and his shoulder after the collision.
Will was MIA nursing a leg injury sustained from the previous game. (Before signing next year's contract, make sure you have a 'no slide' clause included.)

Rhino's nine consecutive hits hitting streak came to an end. He maintained on a dubious call from the scorekeeper. Crew continued his hit parade. Noel struck out a play-off game record with 5 K's.
Eric continued his solid rookie campaign rising up the batting average leaderboard while playing good defense.
---
Hogs Finish Regular Season 9-7
The Hogs finished the regular season with a five-game losing streak, dropping two to Go Green. But it wasn't for lack of offense with the Hogs scoring 37 runs in the double-header. Several Hogs had big stat lines including Yenchick going 9 for 9 with two homers, Straw going 7 for 8 with a double and a triple, Rugh going 7 for 9 with 4 doubles and 4 homers, and Brandon going 6 for 8 including hitting for the cycle in game 2. Playoffs start on Thursday July 21.
---
Hogs Clinch Winning Season
The Hogs seven-game winning streak came to end after losing the second game of a doubleheader with Collins Paint. However, the Hogs clinched a winning season with their ninth win, improving their record to 9-3 with four games to go.
---
Just Another Sweep for the Hogs
Ho Hum - Just Another Sweep for the Hogs

The Hogs cruised with two more mercy rule victories, this time over longtime rival The Fightins.

Joe "The Liability" Bucci led the way for the Hogs in Game 2. In a true full Hogs experience, Joe showed up to the game looking a little spaced out with red eyes - "must be allergies... or the joint I just smoked".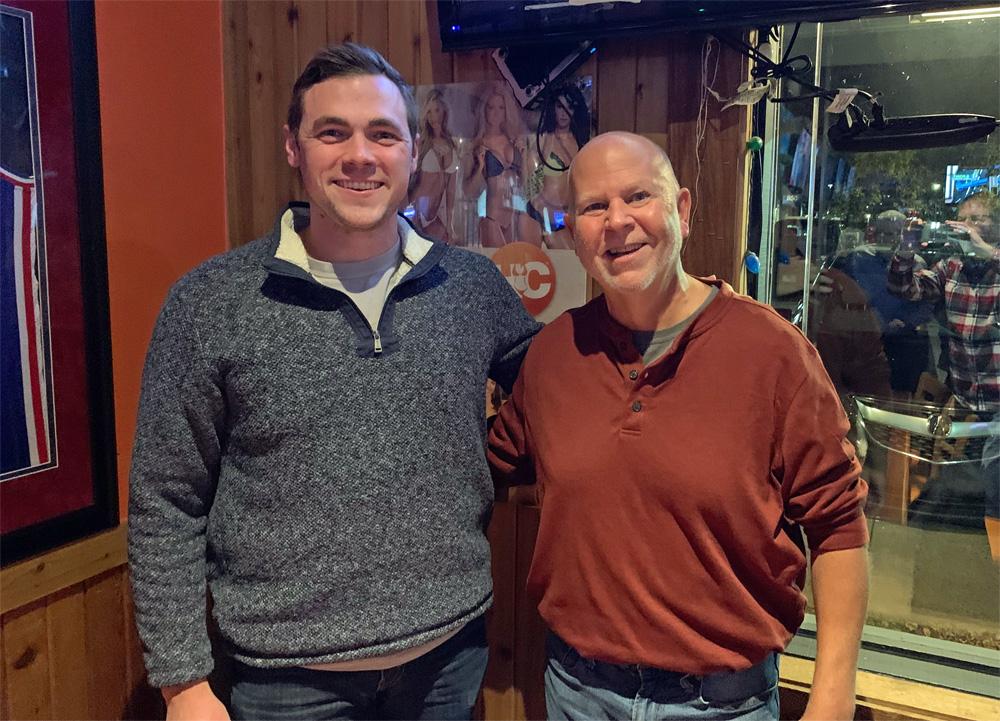 The Liability with Spuds

Playing the deepest right field any Hog has ever played, "The Liability" misplayed several fly balls including a can of corn that bounced squarely out of his glove.

HOWEVER, at the plate in Game 2 Joe lived up to the famous Bucci Last Name and came through with a bases clearing 3 run double to jump start the Hogs to victory. He had a career night finishing the game 3-3 with 3 doubles and 5 RBIs.

The Hogs sit at 8-2 with 6 games left in the regular season, needing only 1 more win to solidify an over .500 season.
---
Hogs Jump Into First Place
In a match-up of top teams, the Hogs swept their way into first place with two mercy rule 10-run wins over Team Stripe.

The Hogs bats were so hot, Team Stripe complained to the umpire to "check that bat!" Thinking that since the Hogs suck, those bats must be illegal.
The play of the day came in game two with the Hogs down by four - Rookie Erik 'Ponch' Estrada smacked a grand slam home run to tie the game. He rounded the bases faster than the California Highway Patrol. The Hogs rode the wave of momentum and piled on from there.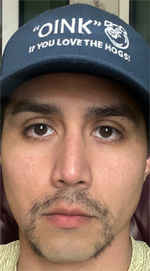 Ponch

The rookie from Texas is off to a hot Hogs start - one of the few still in the running for the new, illustrious, Super Hog Award.

The Hogs will look to ride the hot bats and cold beers into next week with big games and the Hogs Open upcoming.
---
New Hogs Softball Encyclopedia
2022 29th Edition Now On-Line



View On-Line
Softball Encyclopedia
View, Print or Download PDF
2022 Softball Encyclopedia.pdf
---
Hog Rock Grand Resurrection
Saturday, June 18, 2022
729 Hillview Drive, Collegeville, PA
1 PM - Midnight

Agenda
Starting Time - 1 PM
Jammer Séance - 3 PM
Round Hogs Day Judging - 4 PM
Group Picture - 6 PM
Closing Time - Midnight
Brunch Buffet Getaway
Sunday, June 19, 2022 11 AM - 1 PM
Chadwick's Restaurant & Bar
2750 Egypt Rd. at Shannondell Golf Club
---
43rd Annual
Hogs Open
Friday, June 17, 2022 - 1 PM
Pickering Valley Golf Club

Lunch at GridIron Sports Bar - 11 AM
---
42nd Annual
Hogs Open
Areno Wins Back-to-Back Belts!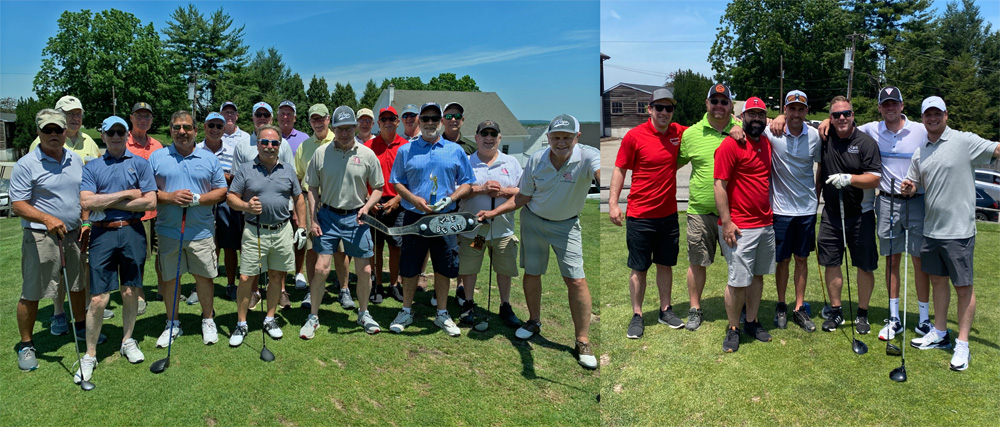 2021 Hogs Open Group
Brand New Pictures
---
Watch the Legend At Work
Areno's 41st Season Video


Hogs Legend Areno
---
48th Annual
Dirt's Phillies Opening Day is On!
Friday April 8, 2022

Festivities Start at 12 PM, Game Starts 3:05 PM

---
45th Annual
Dirt's 2019 Phillies Opening Day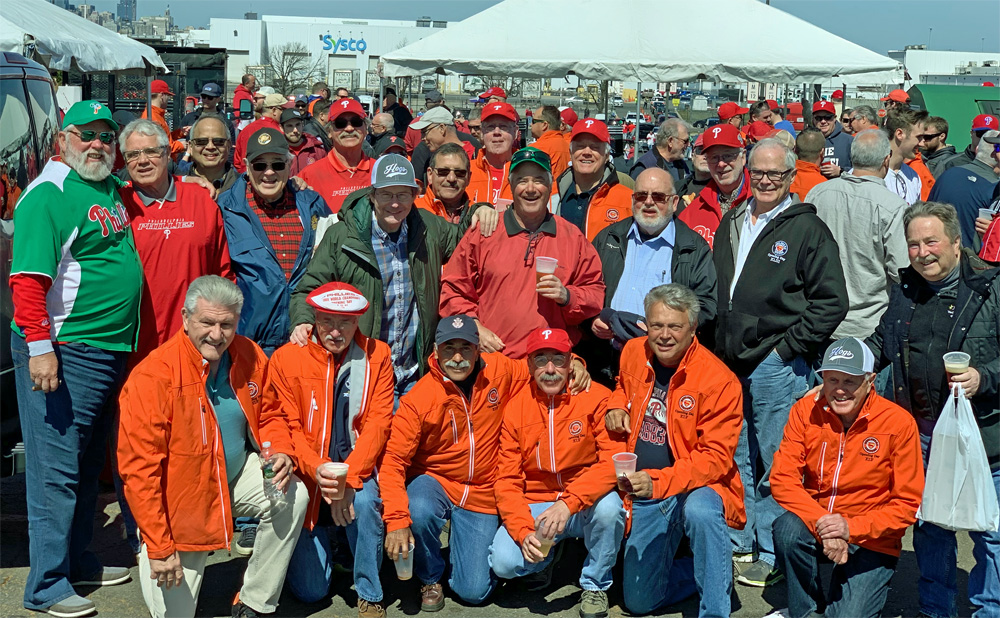 2019 Opening Day Group
Brand New Pictures
---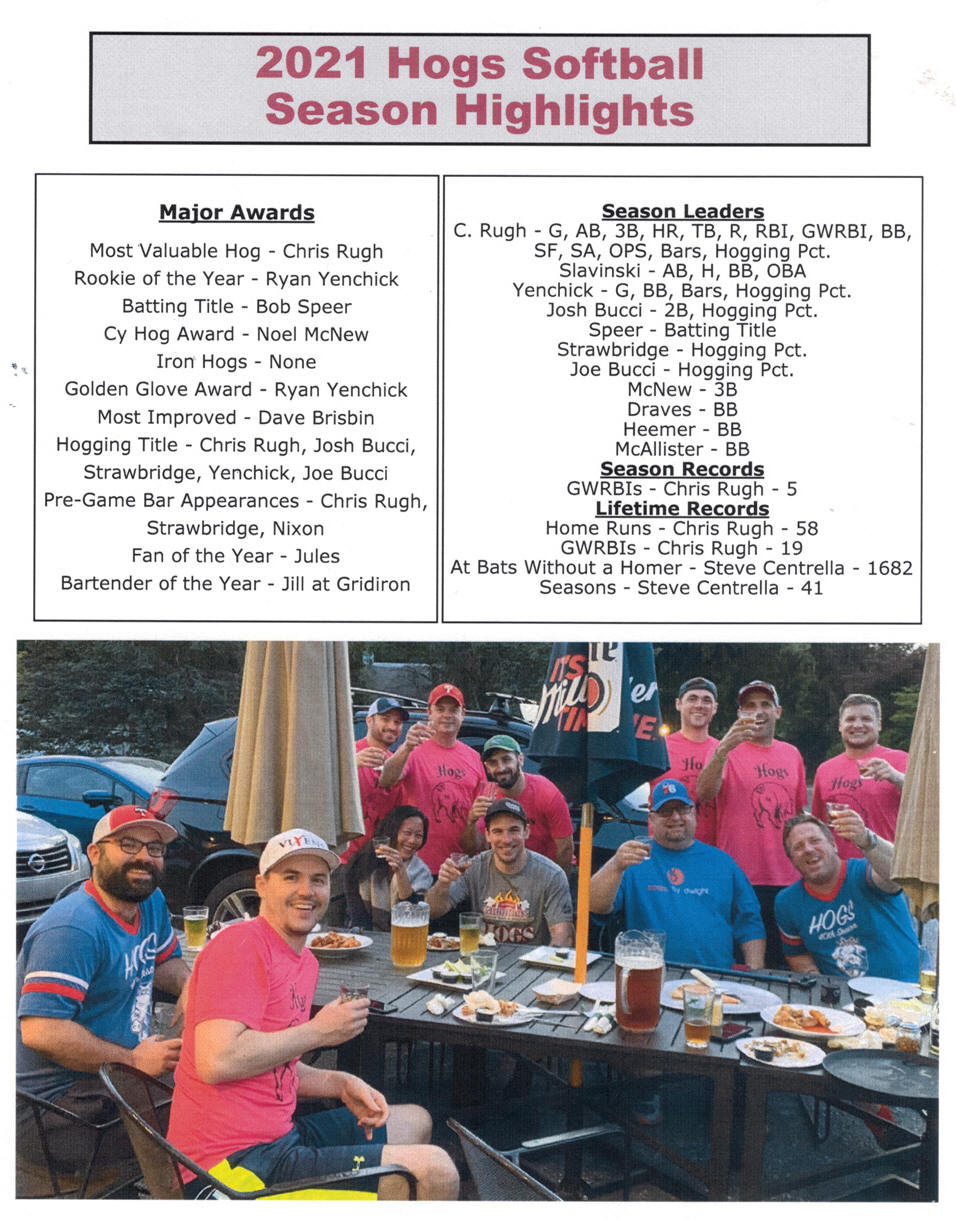 Hogs Finish 2021 Season 9-11
The Hogs 2021 season ended with a 14-4 playoff loss to Routine Hops to finish with a 9-11 record. Manager Chris Rugh captured his sixth straight MVH, Ryan Yenchick was named Rookie of the Year in a close race with Jon Kauffmann, and Bob Speer captured his second batting title.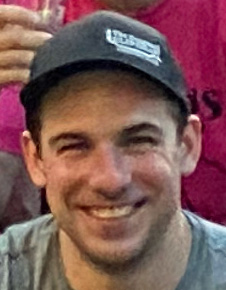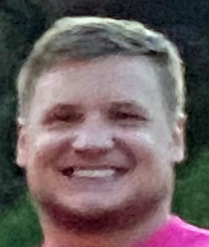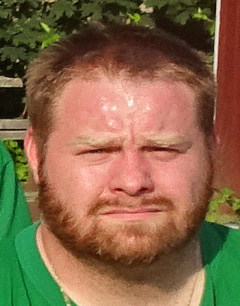 2021 Award Winners
41st Season
Hogs 2021 Results
Day
Date
Time
Visitors
Home
Location
Game Result
Hogs
Record
Hogs
Opp.
Tue
4/20/2021
6:15 PM
The Hogs
Gallaghers
FF
11
14
0-1
Tue
4/27/2021
6:15 PM
Hackers
The Hogs
FF
12
14
0-2
Tue
5/11/2021
6:15 PM
Collins Paint
The Hogs
FF
6
8
0-3
Thu
5/20/2021
6:15 PM
Routine Hops
The Hogs
VP
14
16
0-4
Tue
5/25/2021
6:15 PM
Brew Crew
The Hogs
VP
21
6
1-4
Tue
6/1/2021
6:15 PM
Go Green
The Hogs
VP
9
13
1-5
Thu
6/10/2021
6:15 PM
The Hogs
MKS
VP
9
8
2-5
Tue
6/15/2021
7:15 PM
The Hogs
Phightins
FF
21
5
3-5
Thu
6/17/2021
7:30 PM
Phightins
The Hogs
FF
21
17
4-5
Thu
6/24/2021
6:15 PM
Routine Hops
The Hogs
FF
5
9
4-6
Tue
6/29/2021
6:15 PM
The Hogs
Go Green
FF
11
1
5-6
Tue
6/29/2021
7:30 PM
The Hogs
Brew Crew
FF
16
3
6-6
Thu
7/8/2021
6:15 PM
The Hogs
MKS
VP
4
12
6-7
Tue
7/13/2021
6:15 PM
The Hogs
Hackers
FF
5
10
6-8
Tue
7/20/2021
7:30 PM
The Hogs
Gallaghers
FF
7
10
6-9
Thu
7/22/2021
6:15 PM
The Hogs
Collins Paint
FF
13
11
7-9
Playoffs
Thu
8/3/2021
6:15 PM
The Hogs
Hackers
FF
6
16
7-10
Tue
8/10/2021
6:15 PM
Phightins
The Hogs
FF
16
15
8-10
Tue
8/17/2021
6:15 PM
The Hogs
Gallaghers
FF
9
3
9-10
Thu
8/19/2021
6:15 PM
The Hogs
Routine Hops
FF
4
14
9-11
Total
220
205
15
Location - Phoenixville
FF = Friendship Field - 501 Franklin Ave
VP = Veterans Park - 194 Mowere Rd
---
23rd Annual
2021 Hooters Christmas Party is On!
Friday, Dec. 3, 2021 6 PM
Hooters King of Prussia
---
21st Annual
2019 Hooters Christmas Party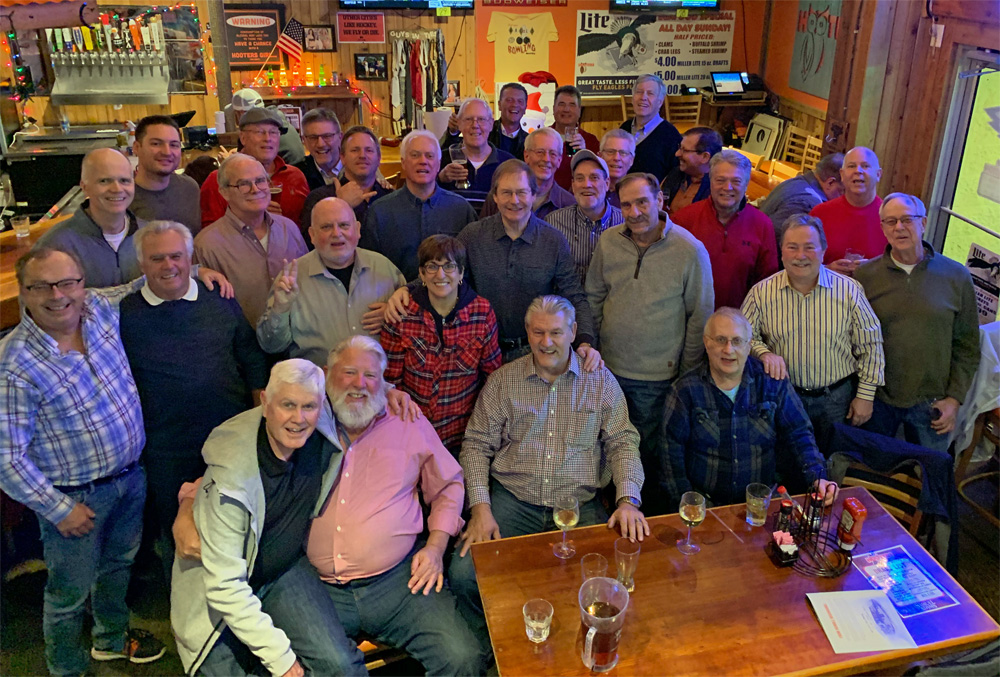 2019 Hooters Group
Brand New Pictures
---
40th Annual (Second Try)
Myrtle Beach Golf Classic is On!
Sept. 24-28, 2021
Seawatch Resort
Friday Sept. 24 - Arrivals
Saturday Sept. 25 - Grande Dune at 9:15 AM
Sunday Sept. 26 Scramble - Pine Lakes at 9:09 AM
Tuesday Sept. 28 - Departures
Contact Pink for Details

pink721@comcast.net
---
39th Annual
Myrtle Beach Golf Classic

2019 Myrtle Beach Group
Brand New Pictures
---
Hog Rock Tribute
Bill Dungee
---
Hog Rock Tribute
Pat Chiampi